Ethiopia is one of the most fascinating countries in Africa, one with a perplexing abundance of culture, nature and everything inbetween. On this 9-day photo workshop we'll be focusing and dedicating our time to two of the most mind-boggling locations in the country: first, we'll arrive at the roof of Africa - the Simien Mountains - where majestic Gelada baboons roam the grasslands, and spectacular green mountainous landscape is lit by the equatorial sun. From there, we will take a flight straight to the exact opposite: the Danakil Depression, the hottest place in the world, where we'll witness first-hand the fury of Erta Ale volcano, one of only a handful of permanent lava lakes in the world. We will continue shooting in the Danakil depression for several days, and witness salt lakes, Martian-red hills and lakes of green sulfuric acid, all a pleasure to shoot. Join professional nature photographer Erez Marom on one of the most fascinating journies available to this magical country.
ITINERARY
Day 1 Meeting in Addis Ababa
After being picked up in Addis Ababa's Bole international airport, we'll arrive at our 4-star hotel, settle down and have a meet-and-greet. During dinner, we will get acquainted with the guide and participants, and discuss the plans for the days ahead.
Days 2-4 Simien Mountains National Park
After breakfast to the hotel, we'll head out to the airport for a short domestic flight to the city of Gondar. Once off the plain, our comfortable vans will await to transport us to the Simien Mountains National Park.
A UNESCO world heritage site, the Simien Mountains NP offers fantastic wildlife and landscape photographic opportunities. Massive erosion over the years on the Ethiopian plateau has created one of the most spectacular landscapes in Africa, with jagged mountain peaks, deep valleys and sharp precipices dropping some 1,500 m. The park is home to some extremely rare animals such as the Gelada baboon, the Ethiopian wolf and the Walia ibex, a wild goat found nowhere else in the world.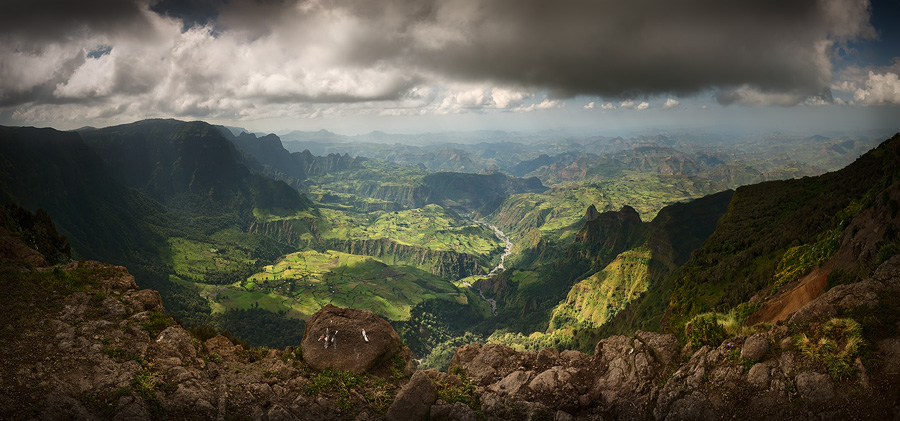 We will spend 2 full days in the park, during which we'll have multiple opportunities to spend time among the Gelada baboons and view their life in the mountains. Traveling in the largest groups of any monkey species, the Geladas are surprisingly tame and easy to get close to, and are also spectacularly beautiful and fascinatingly human-like.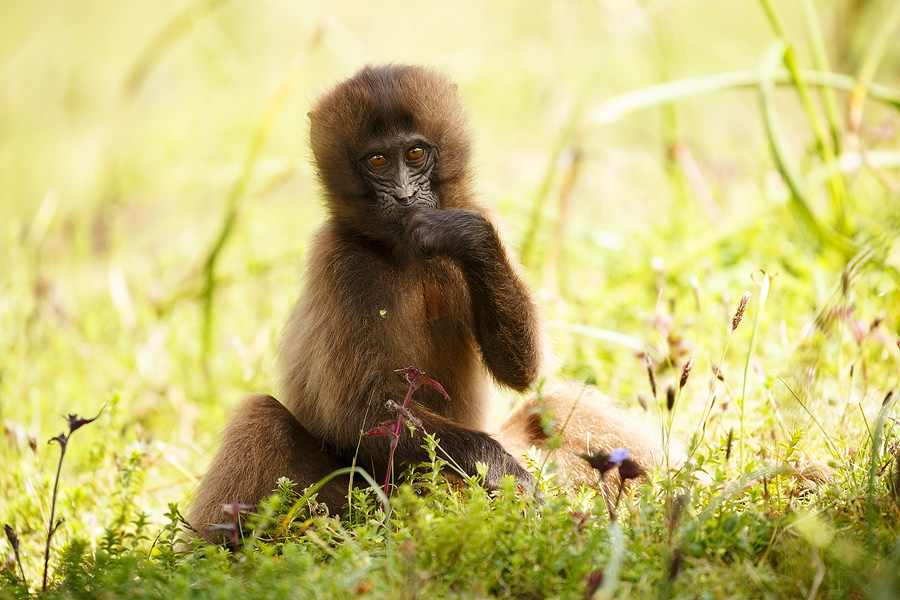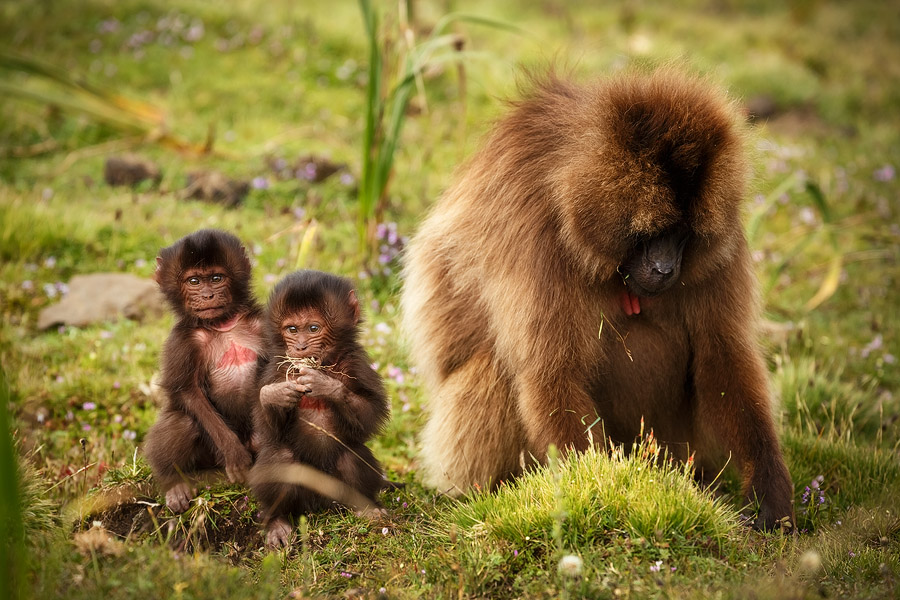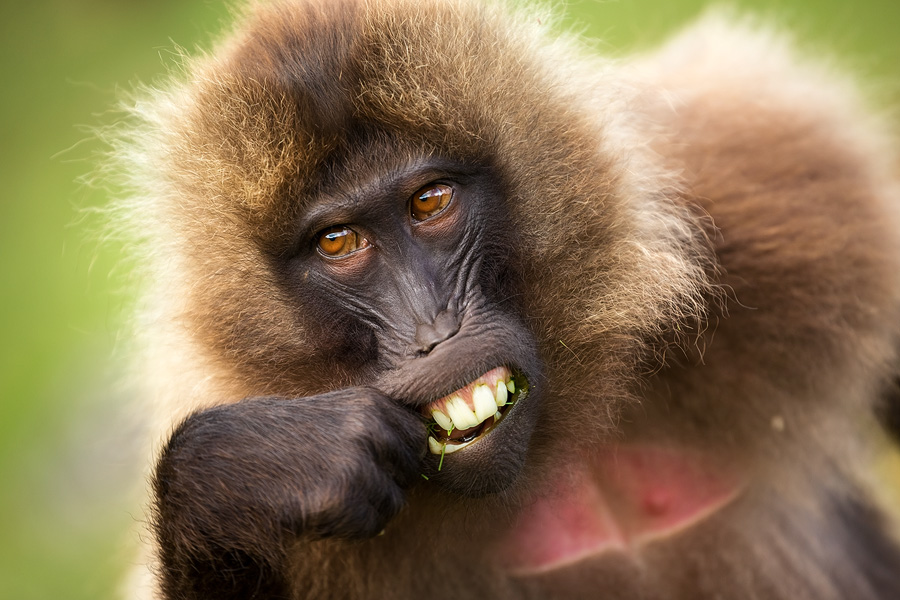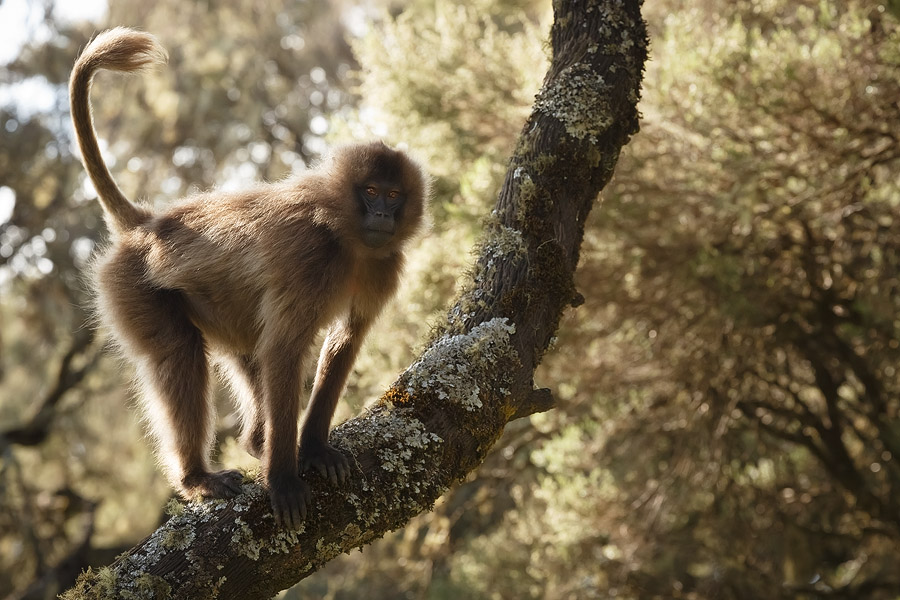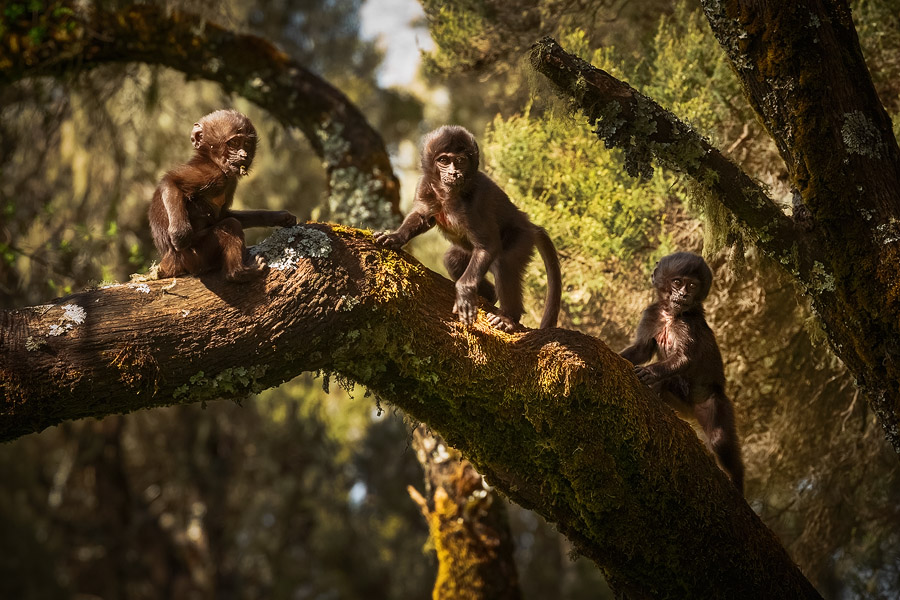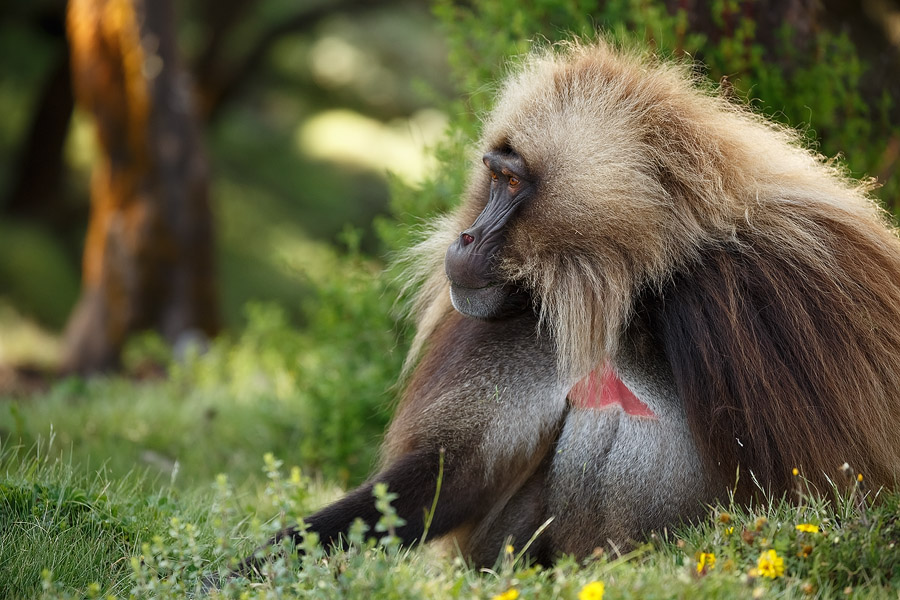 Due to the high altitude and lack of light pollution, the Simien Mountains are a great spot for night photography, so we might just do a bit of that as well.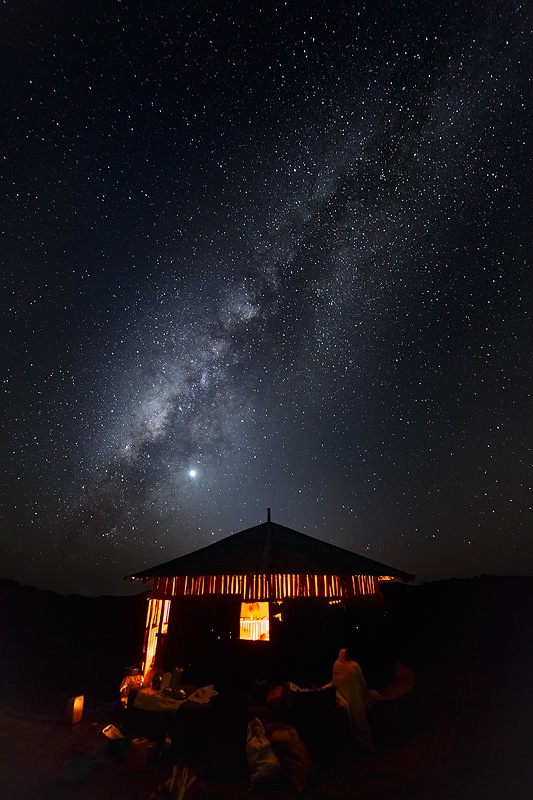 After concluding a morning shoot on day 4, we'll pack our bags and head back to Gondar, where we'll eat dinner, do a city tour in the ancient ruins and spend the night.
Days 5-8 The Danakil Depression
On the morning of day 5, we'll take a local flight to Axum, where we'll be picked up by luxury 4X4 jeeps and start our drive to what can only be described as 'hell on earth'. A presumptuous name, but the Danakil Depression is exactly that. It is, by my own experience, one of the most inhospitable environments you can actually visit. Scorching heat, no roads, no running water, not to mention hotels or any other modern convenience. But it is exactly these qualities which make the Danakil Depression one of the most fascinating places to visit on the planet.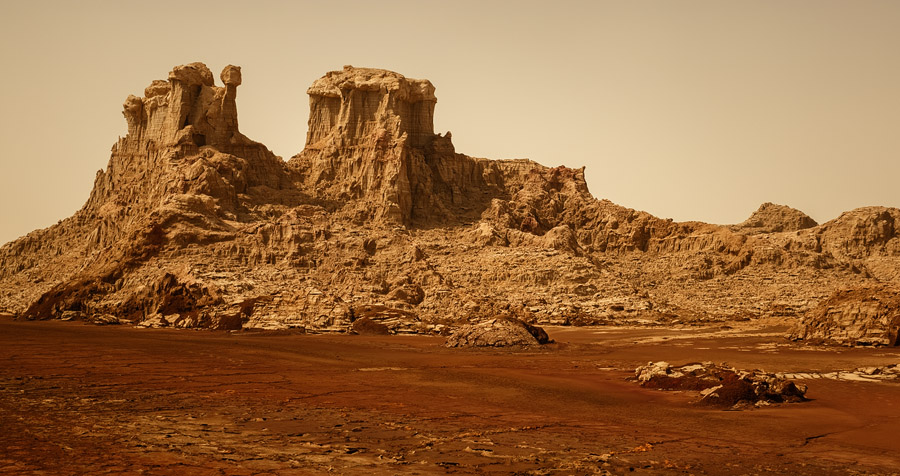 After dinner and sleeping under the stars, we'll head to one of the world's most amazing locations: Erta Ale volcano. Rising 613 meters, it hosts one of only a handful of permanent lava lakes in the world. The name "Erta Ale" means "smoking mountain" in the local Afar language, and it fits this name very well. It is also notable for being the longest-existing lava lake, present since the early years of the twentieth century. The climb up to the crater is strenuous, but we'll do it in a pace everyone can follow and it will be more than worth the effort. Standing on the very edge of a crater full of red hot, bubbling, exploding lava is one of the most powerful experiences you can have. After dinner in the camp on top of the volcano, we will shoot Erta Ale by night and wake up early to shoot it again at sunrise.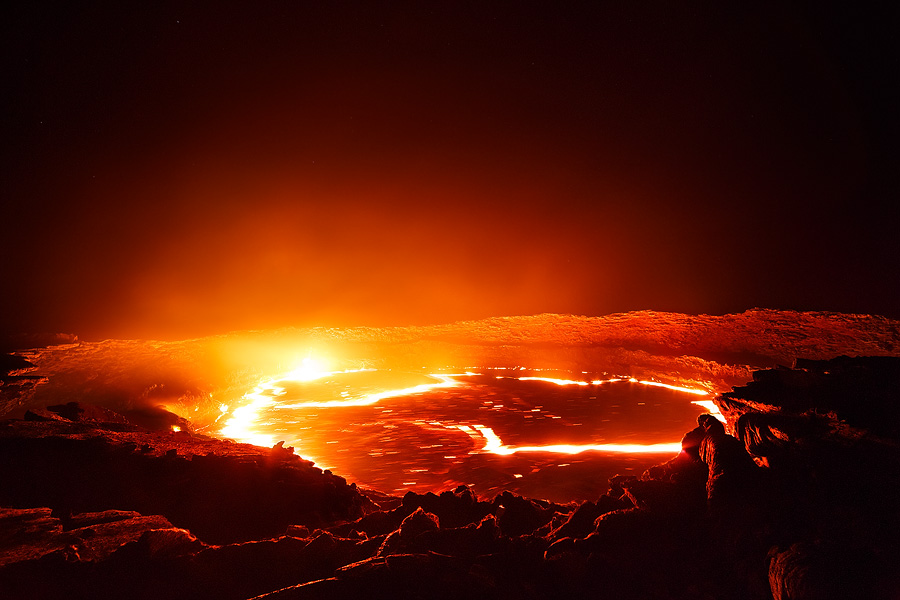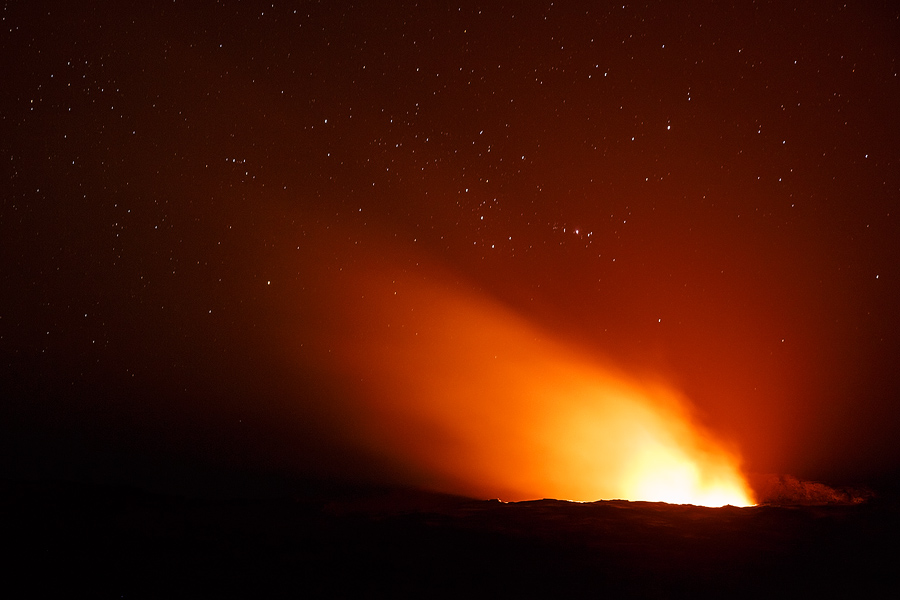 After hiking down the mountain, we'll drive to our next destination: the Dallol area. With red, almost Martian landscape, the Dallol is a fantastic place to shoot curious scenery. By sunset, if conditions allow, we'll reach a salt lake and shoot it against the setting sun.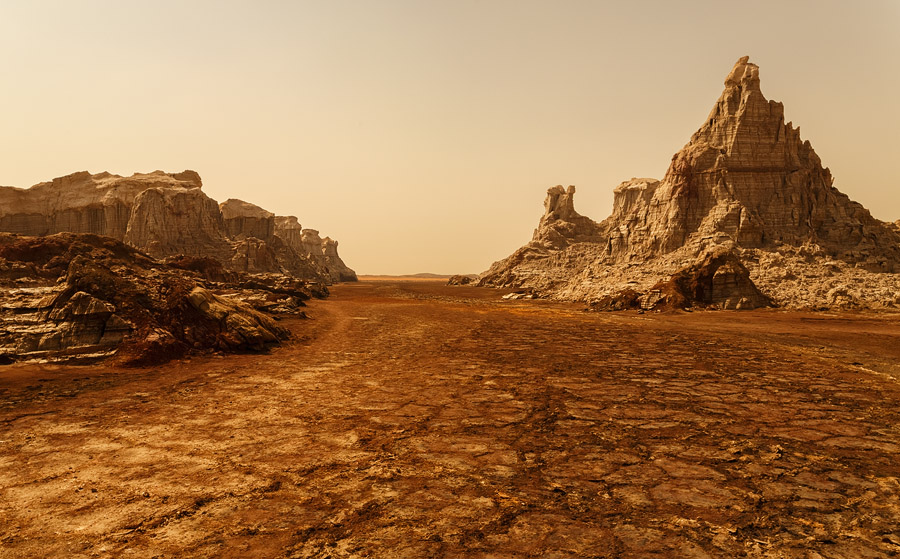 Endless salt caravans are a common sight in the Dallol wasteland, and we'll sure witness them transport their good through the harsh desert landscape.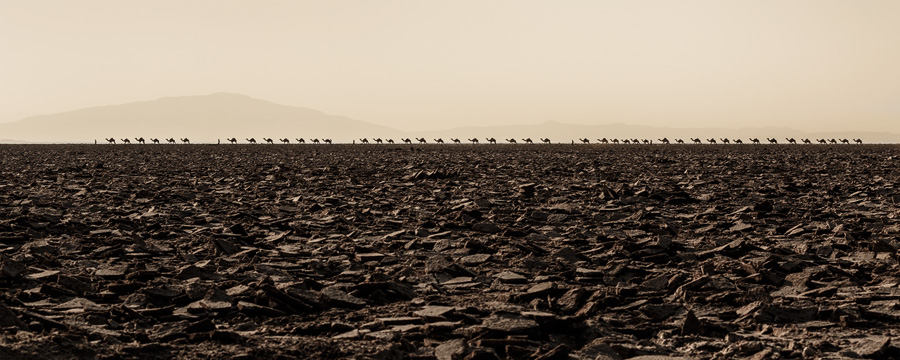 On day 8, we'll rise early and after breakfast at camp, we'll drive to the Danakil's sulfur lake. Green sulfuric acid, nozzles spewing mineral-rich water, red earth, all of these make out one of the strangest and most curious environments on earth.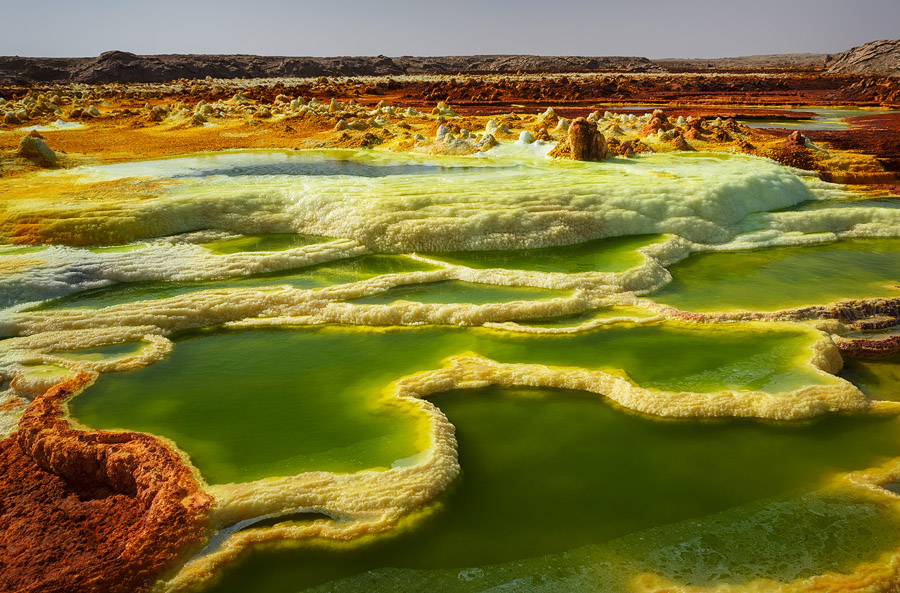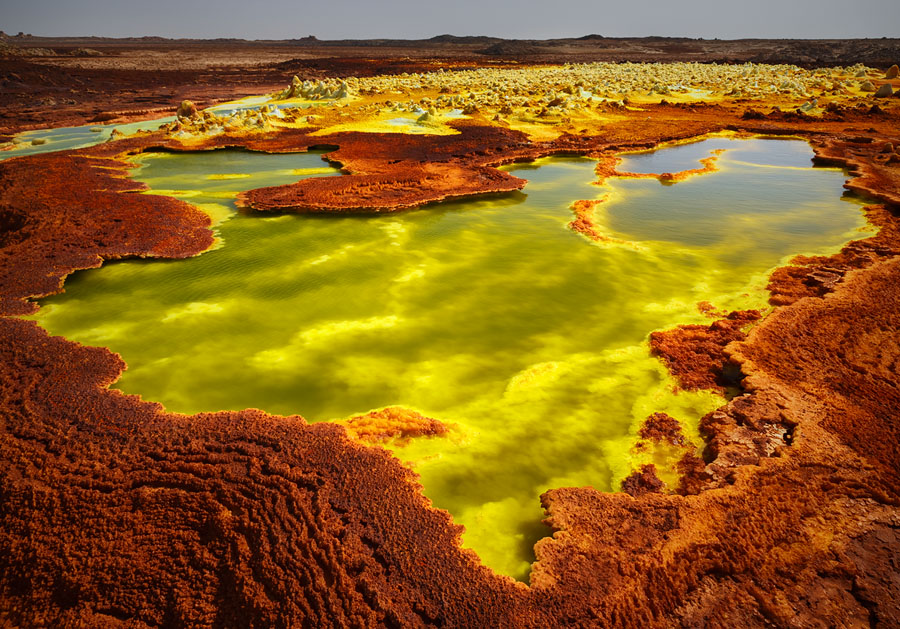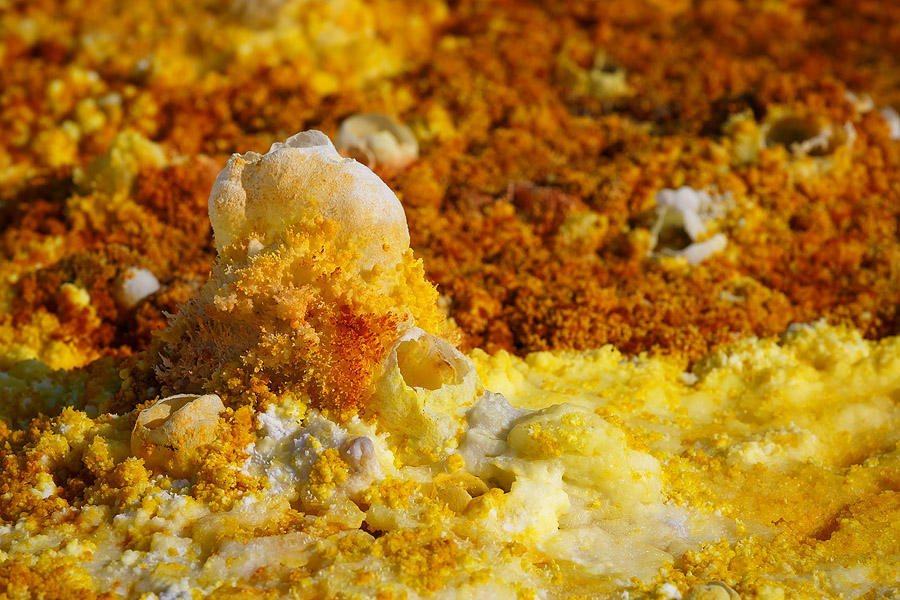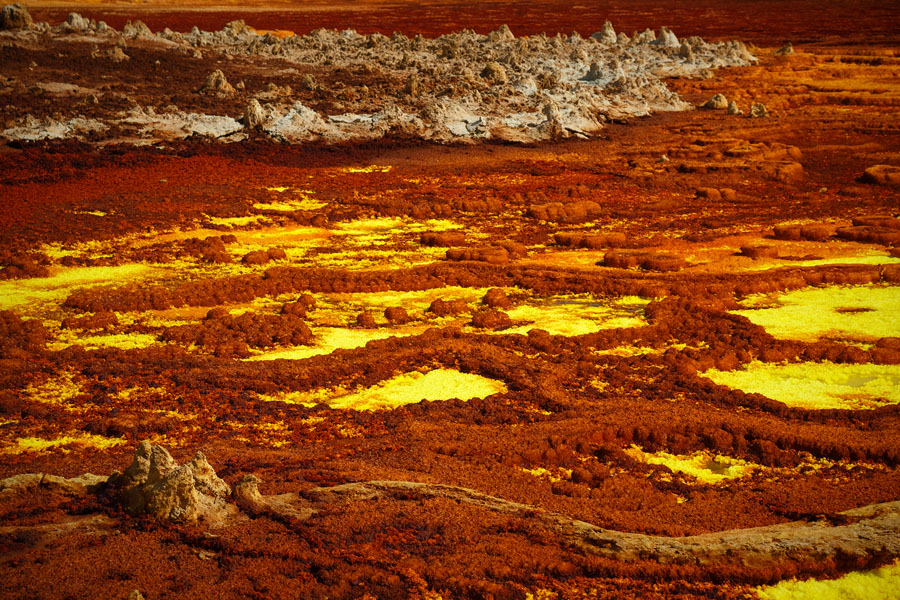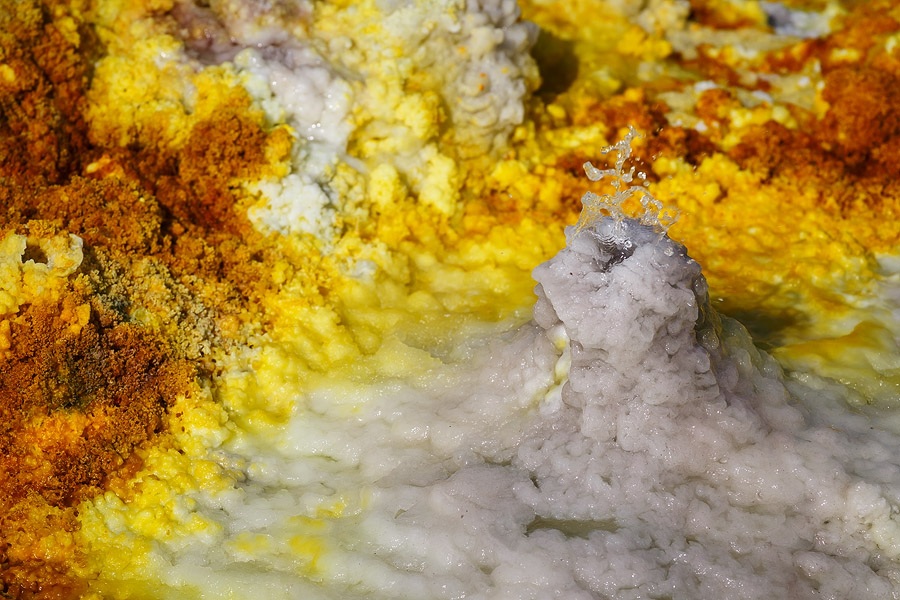 Upon finishing the shoot, we'll go back on the jeeps and drive to the city of Makale, and take an afternoon flight back to Addis Ababa.
After settling in our hotel, we'll have a final dinner and conclude the shooting days.
Day 9 Addis Ababa City Tour and Departure
After breakfast at the hotel, we'll conduct a short tour of the city of Addis Ababa. You will then be driven to the airport for your flight home.
PRICING AND DETAILS
Total Price: US$3890 per person in double room for participants registering by January 31st, 2016;
$3990 per person in double room for participants registering by May 31st, 2016;
$4090 per person in double room for participants registering afterwards.
Special offer: Sign up as a group of 3 or more and receive a $200 discount each!
Single room supplement: $790 (single rooms are not available on the 3 nights in the Danakil depression, as we will be camping together there)
Deposit: $990
Maximum Number of Participants: 9
Physical Difficulty: Intermediate. Hiking in the Simien Mountains is easy, but you'll likely be a bit short of breath due to the altitude. Temperatures in the Danakil Depression regularly hit 50 degrees Centigrade (although low humidity makes the situation easier), and you have to take this into account. The hike to the top of Erta Ale volcano is strenuous, but we'll take it slowly and in a pace anyone can follow. In addition, camels will carry your photography equipment up the volcano if you so wish. If you suffer from a heart condition or any other health issue which prevents you from hiking in very hot temperatures, you will not be allowed to go up the volcano and perhaps you'll have to avoid some of the hikes in the Danakil. Conditions in the camps in the Danakil Depression are very basic (no running water, flush toilets, electricity or anything of the sort), but we've done everything we can to make your stay there as comfortable as possible.
OTHER TERMS AND CONDITIONS
Payment Procedure
In order to secure your spot, you are required to transfer a deposit of $990. This deposit will be refunded only in case the workshop gets cancelled for some reason. For your comfort, the deposit can be payed either through PayPal or via bank transfer (contact me for details).
The full amount (after discounts if applicable) must be payed via wire transfer 75 days prior to the workshop starting date.
In the case you need to cancel your participation, a 67% refund (excluding deposit) will be given up to 60 days prior to the workshop starting date and a 33% refund up to 45 days prior to the workshop starting date.
I reserve the right to increase the price of the workshop if costs rise due to unexpected changes in fees, taxes or exchange rates.

Altitude
In the Simien mountains we'll be traveling in altitudes of up to 3300 meters above sea level (MASL). This is usually not dangerous in any way, but be aware that if you're sensitive you might need to slow things down and take some rests in the beginning of the trip. Alternatively, you may choose to arrive in Addis Ababa (2300 MASL) one or two days prior to the workshop to acclimatize - Addis is great so this is highly recommended. I will arrive 1-2 days prior to the workshop, so feel free to join and improve your experience in the Simien.

Disclaimer / Your Safety
Though improbable, workshop dates might shift a few days here or there, up to 6 months prior to start date. Please contact me if you have schedule limitations.
The tour plan above is subject to change. If weather conditions are unfavorable we might not be able to fulfil some or all of the planned activities, but that is extremely unlikely.
Ethiopia is generally very safe. However, some areas are considered less safe than others, namely the Danakil Depression, even though nothing has happened there for years and tourism is booming. To minimize risk, we will be escorted by several armed guards at all times when traveling in the Danakil.
In addition, by signing up to the workshop you are declaring that you understand that we will be visiting an active volcano, and that you are obligated to abide by the guide's instructions, and take extra care. Even if you do, you must understand that volcanos can be unpredictable, and in extreme cases, injuries can be sustained. If you suffer from a heart condition or any other health issue which prevents you from hiking in very hot temperatures, you will not be allowed to climb the volcano.
Important: In order to join the workshop, you will be required to sign a contract that establishes that the tour leaders are not responsible to physical or proprietary damages, and that you understand and accept several behavioral standards (including not taking excessive risk), necessary to ensure the workshop's success and your safe return.