'RING OF FIRE' - INDONESIA PHOTO WORKSHOP
Price: €8790 pp (or $US equivalent) / Deposit: €3990 pp
AVAILABILITY
1st - 11th May 2026
Deep within the Ring of Fire lies a country like no other. Boasting thousands of islands, vast territory, hundreds of volcanoes, booming wildlife and a beautiful culture, Indonesia might be the most incredibly diverse country on Earth. It's almost like it was custom made for the travelling photographer. On this 11-day photographic journey, we will taste several of the cherries on top of this photographic cake, and travel to the very best, most interesting and most photogenic locations it has to offer. We will visit the 3 most beautiful volcanoes in 2 different islands. We will also have our go at Indonesia's abundant and divese wildlife, shooting the majestic (and funny!) orangutans, proboscis monkeys and the mighty Komodo Dragon.
Join professional, award-winning nature photographer Erez Marom on a trip of a lifetime to explore and enjoy one of the most unbelievable places on Earth.
Main Features
11 days in 4 of Indonesia's most stunning and diverse locations.
2 beautiful volcanoes: Bromo and Kelimutu.
Amazing wildlife: orangutans and proboscis monkeys in Tanjung Puting National Park, Komodo Dragons in Komodo National Park
Small group size (max 8) guarantees unparalleled personal attention
Private transfers in luxurious vehicles, fully included 5 domestic flights to ensure quick arrivals to our locations and maximum devotion to shooting
3-day private sail to Komodo National Park aboard the magnificent Maipa Deapati
Professional photo guidance by an experienced, award-winning landscape photographer and by a local professional photo guide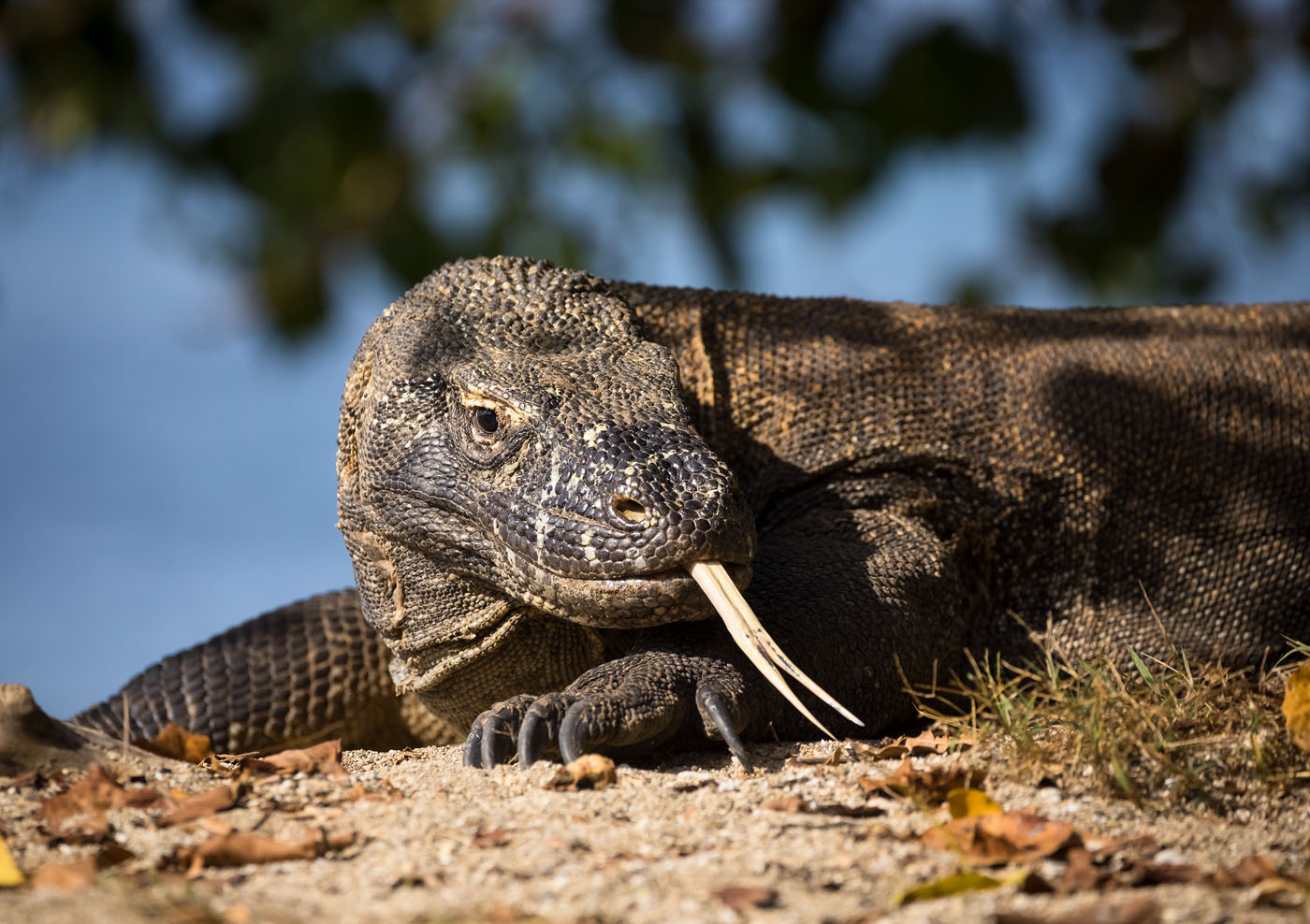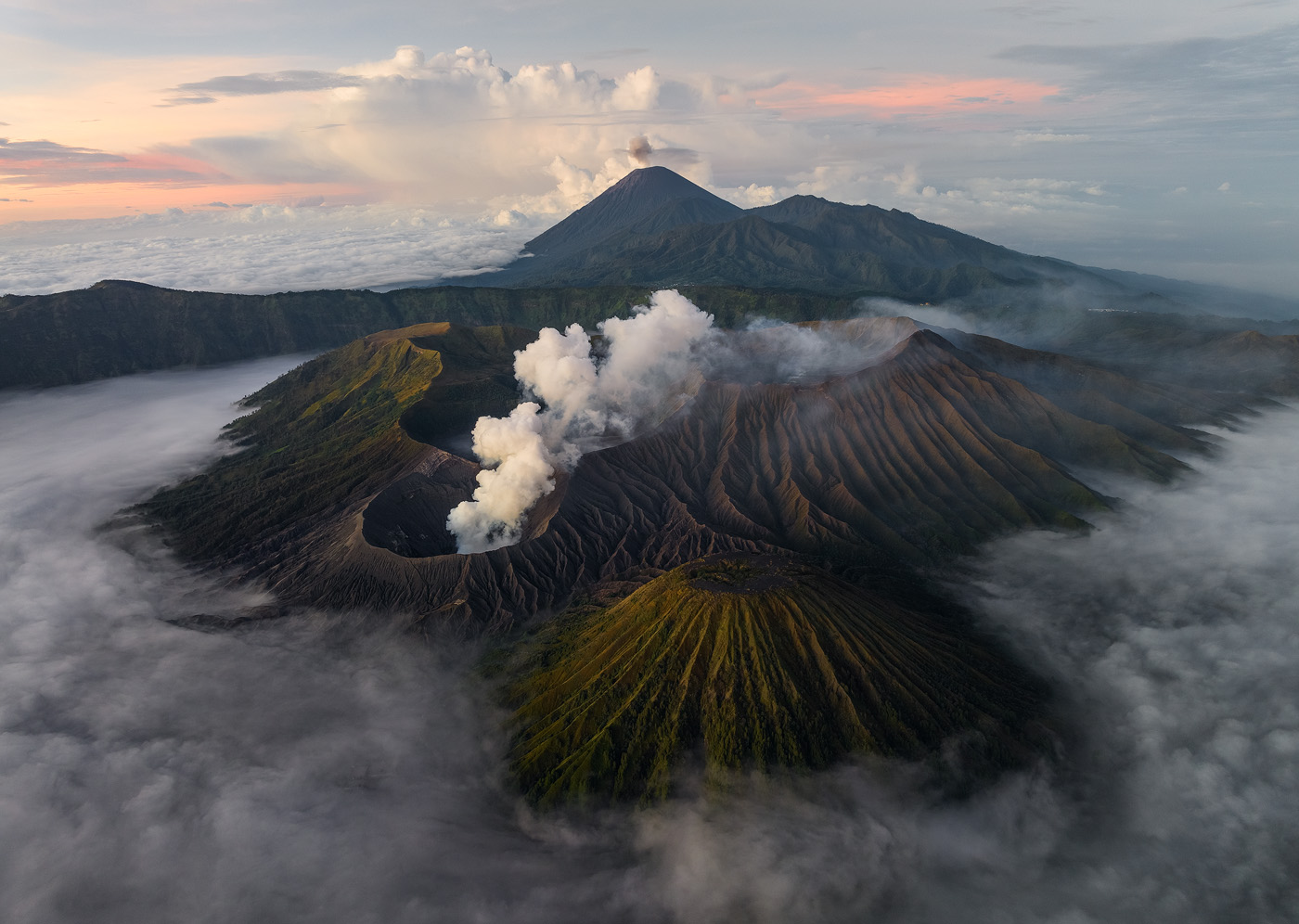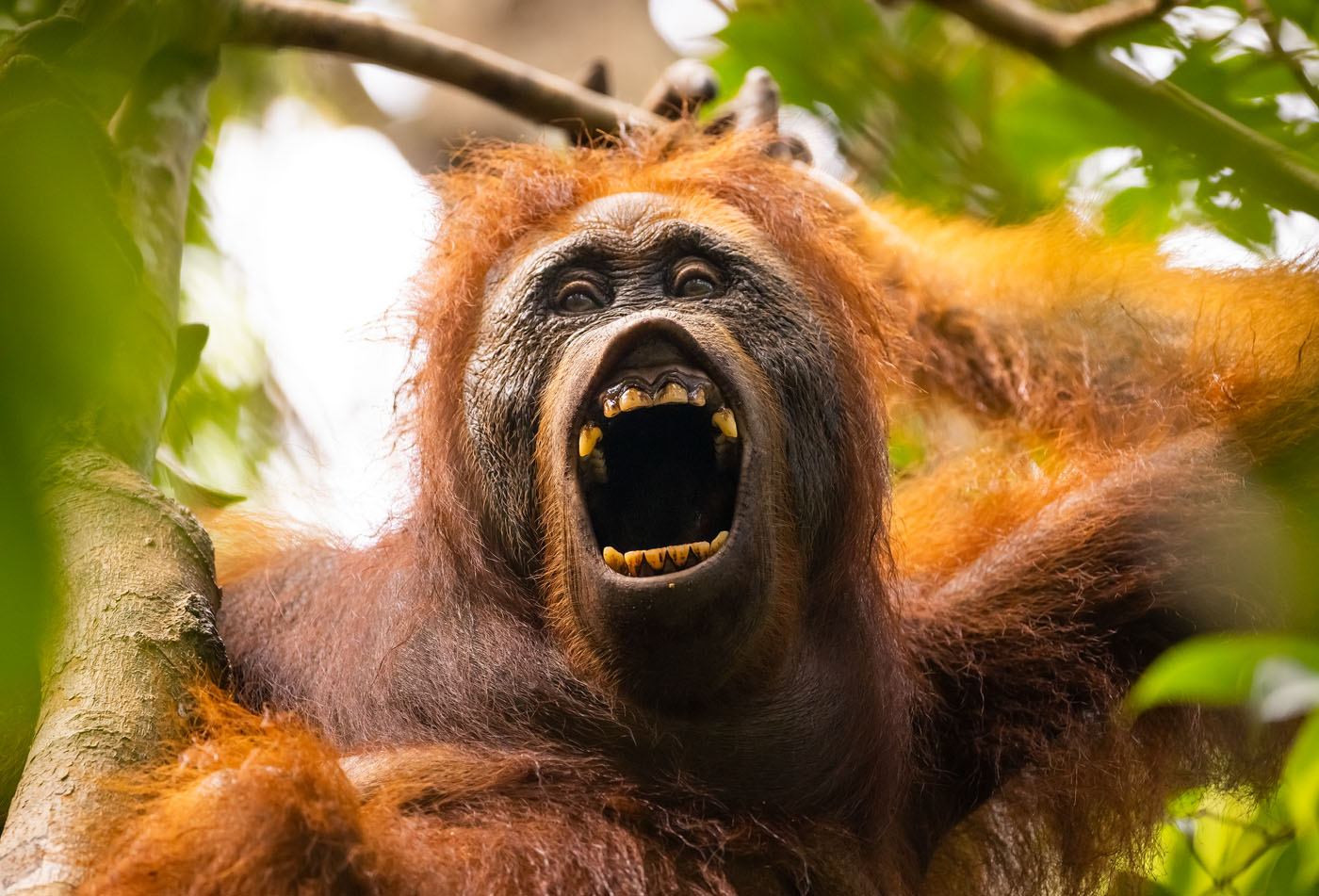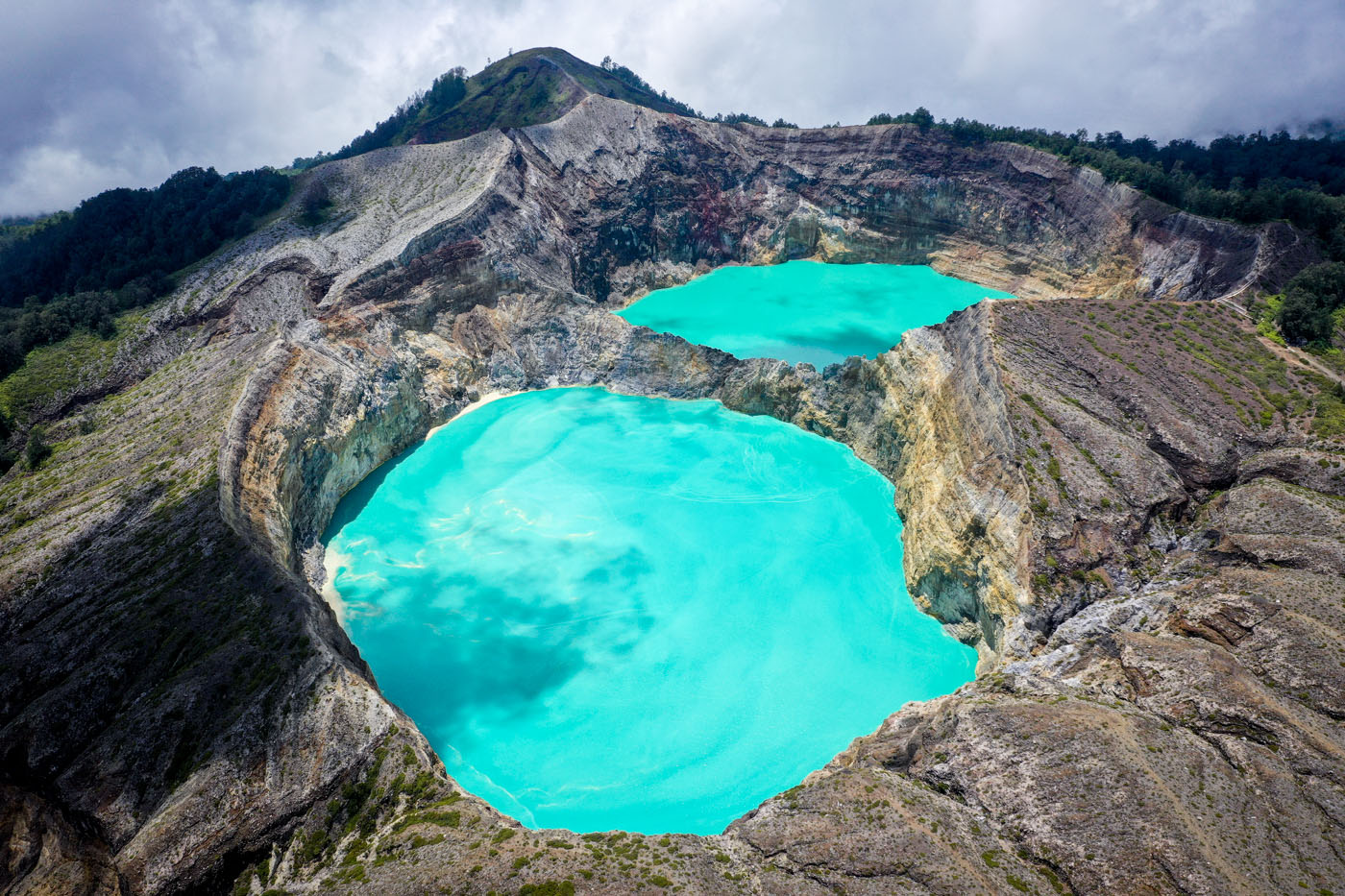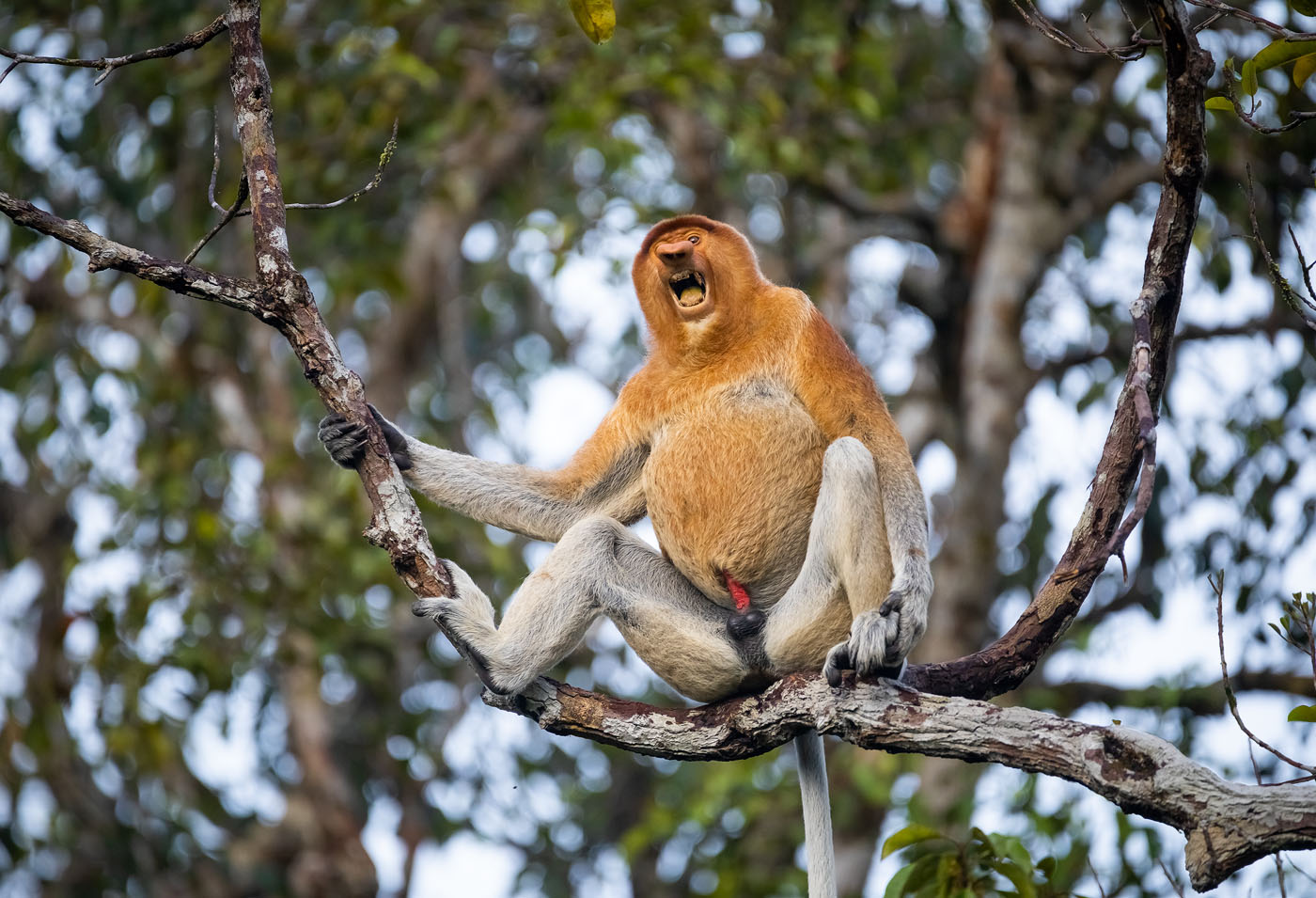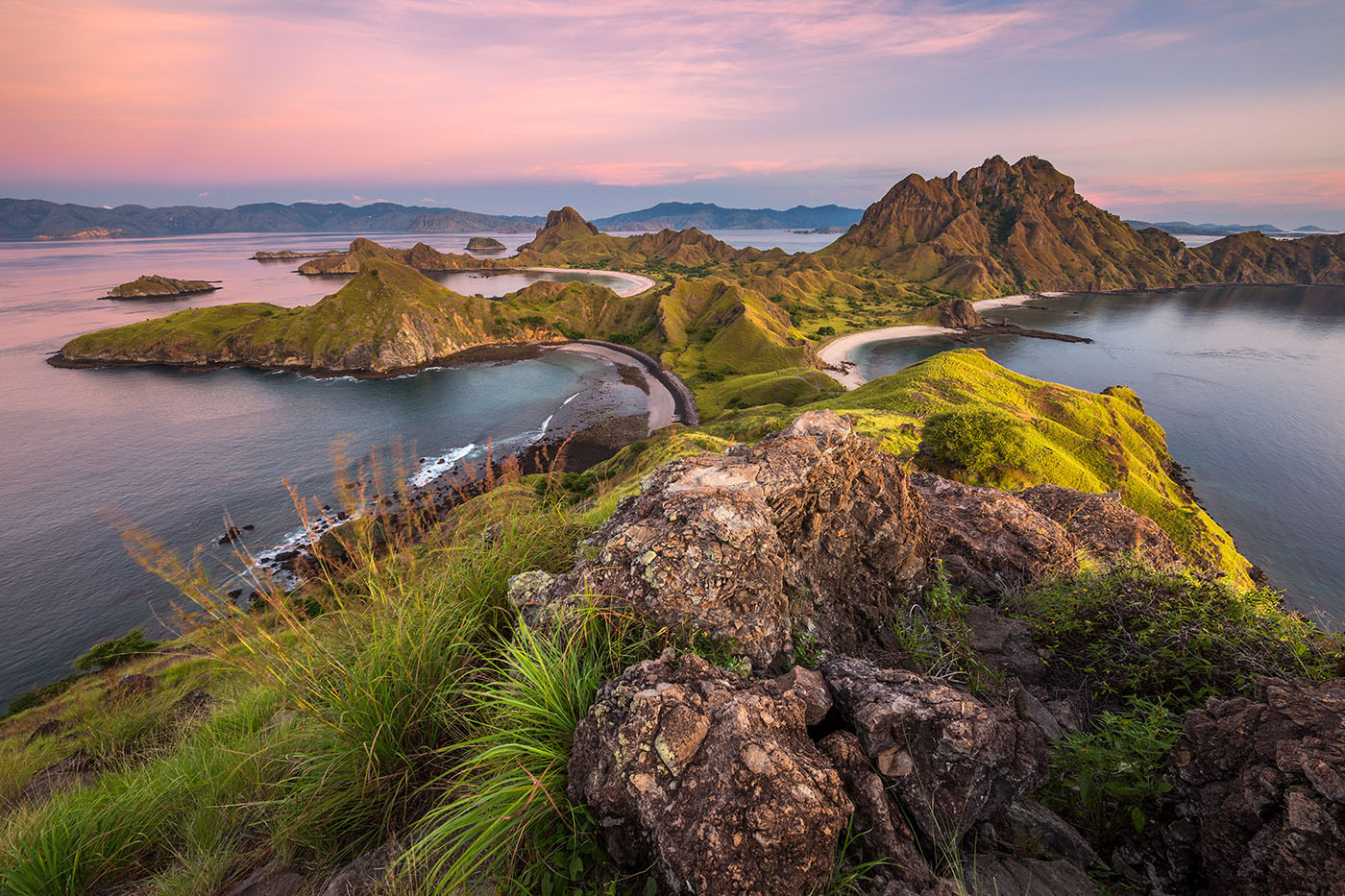 Day 1 Meeting in Jakarta, Journey to Borneo
We will assemble for dinner at an airport hotel in Jakarta, where we will have a meet-and-greet and an early dinner, where we will discuss the days ahead.
Days 2-4 Tanjung Puting National Park
Very early in the morning we will take a flight to Iskandar Airport, a small airport in Pangkalan Bun, Central Kalimantan (the Indonesian part of Borneo Island), and from there drive straight to our first destination: Tanjung Puting National Park. We will setlle in a beautiful eco-lodge and head to the park for shooting.
The next 3 days will be devoted to shooting wildlife. We will devote most of our attention to one of the most beautiful and interesting primates on Earth: the orangutan. After breakfasts at the lodge, we will take a boat ride to orangutan spotting sites and spend the day shooting these magnificaet creatures. Orangutans are natural born comedians, and they seem to also be natural models.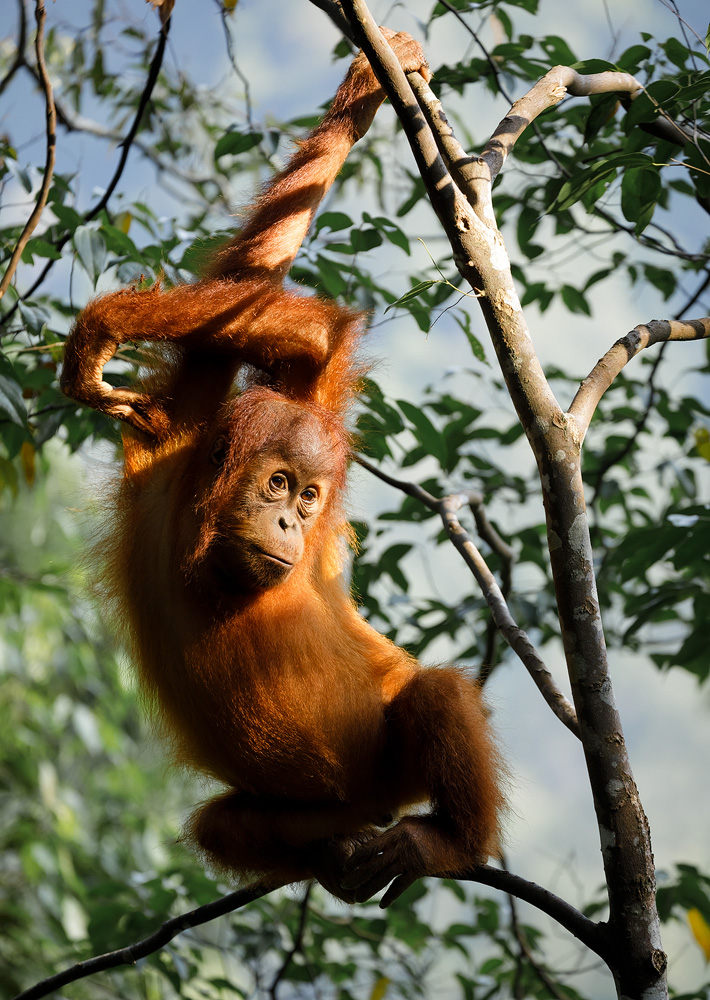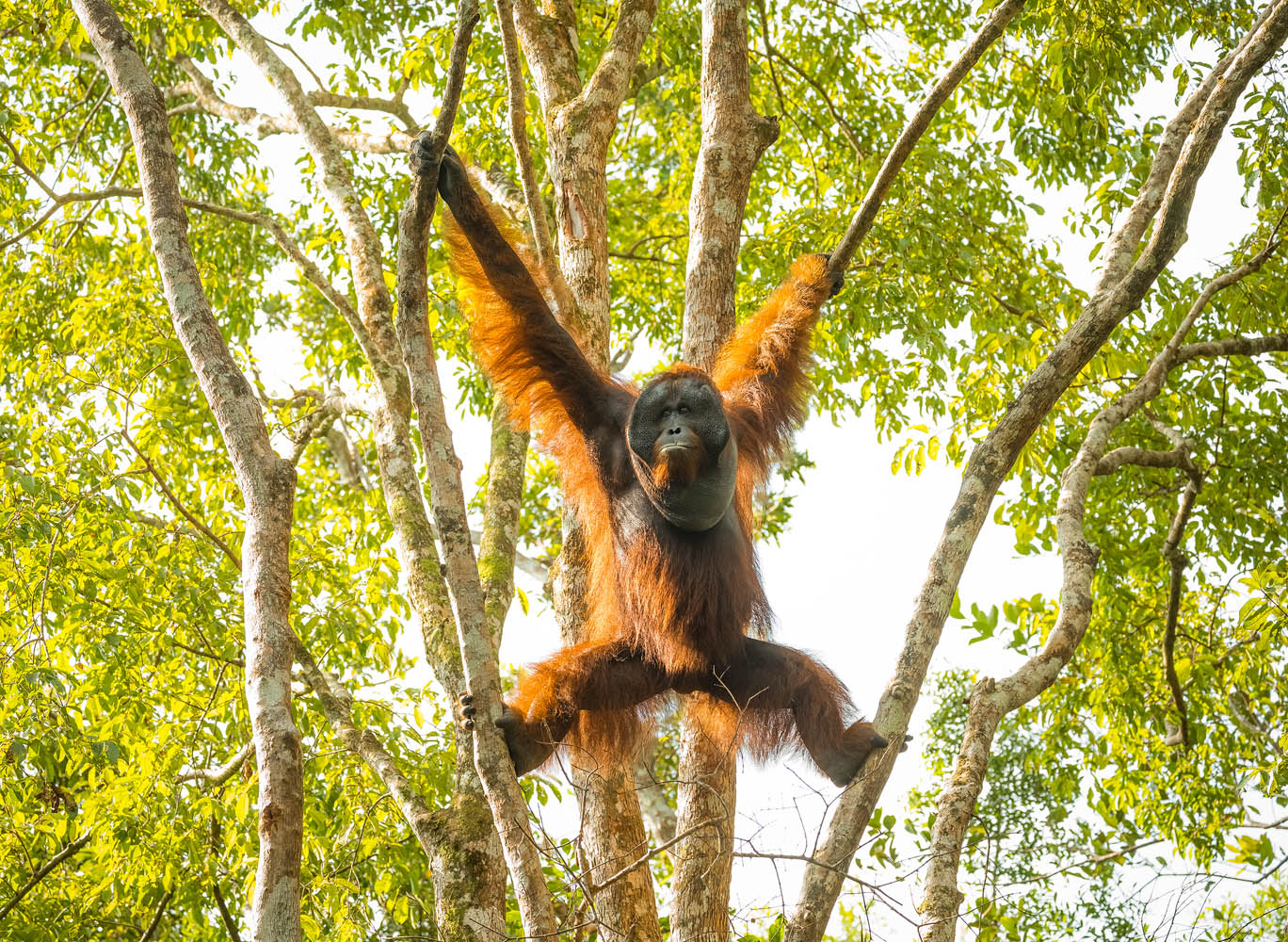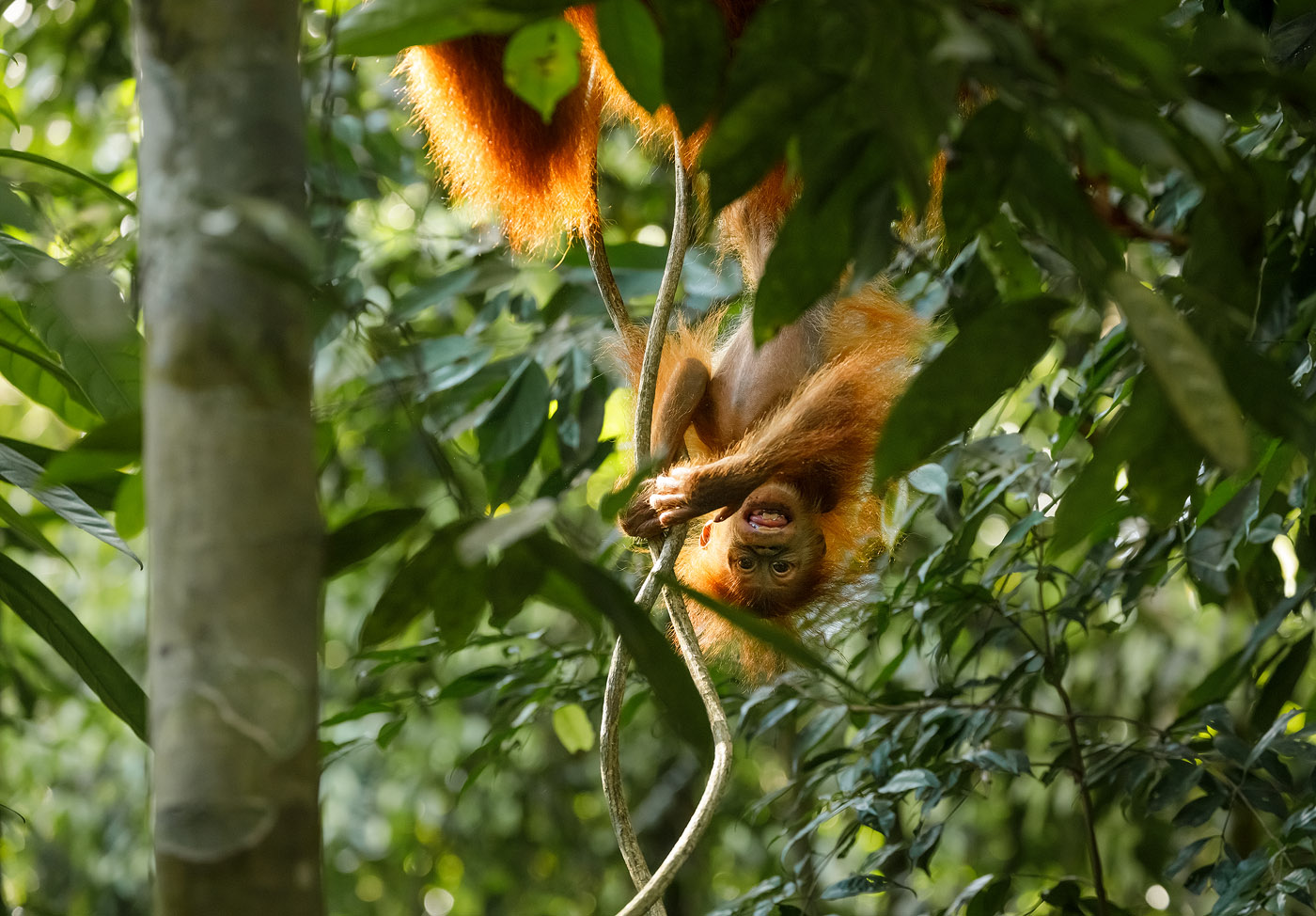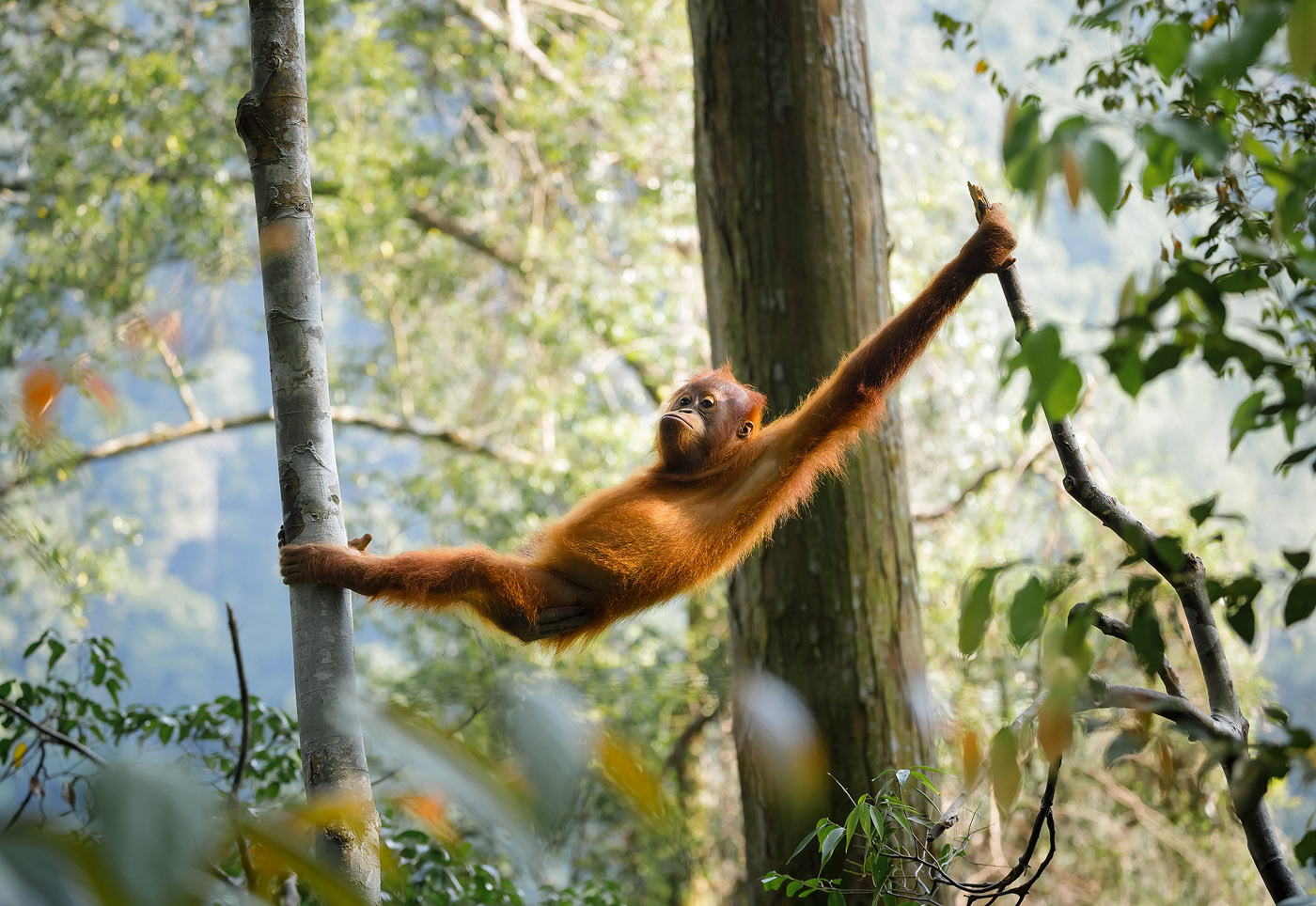 Tanjung Puting is also home to other beautiful and interesting species, such as the proboscis monkey. The males of the species boast a huge proboscis, and the females love it!
Other species in Tanjung Puting include silvery langur and the white-bearded gibbon.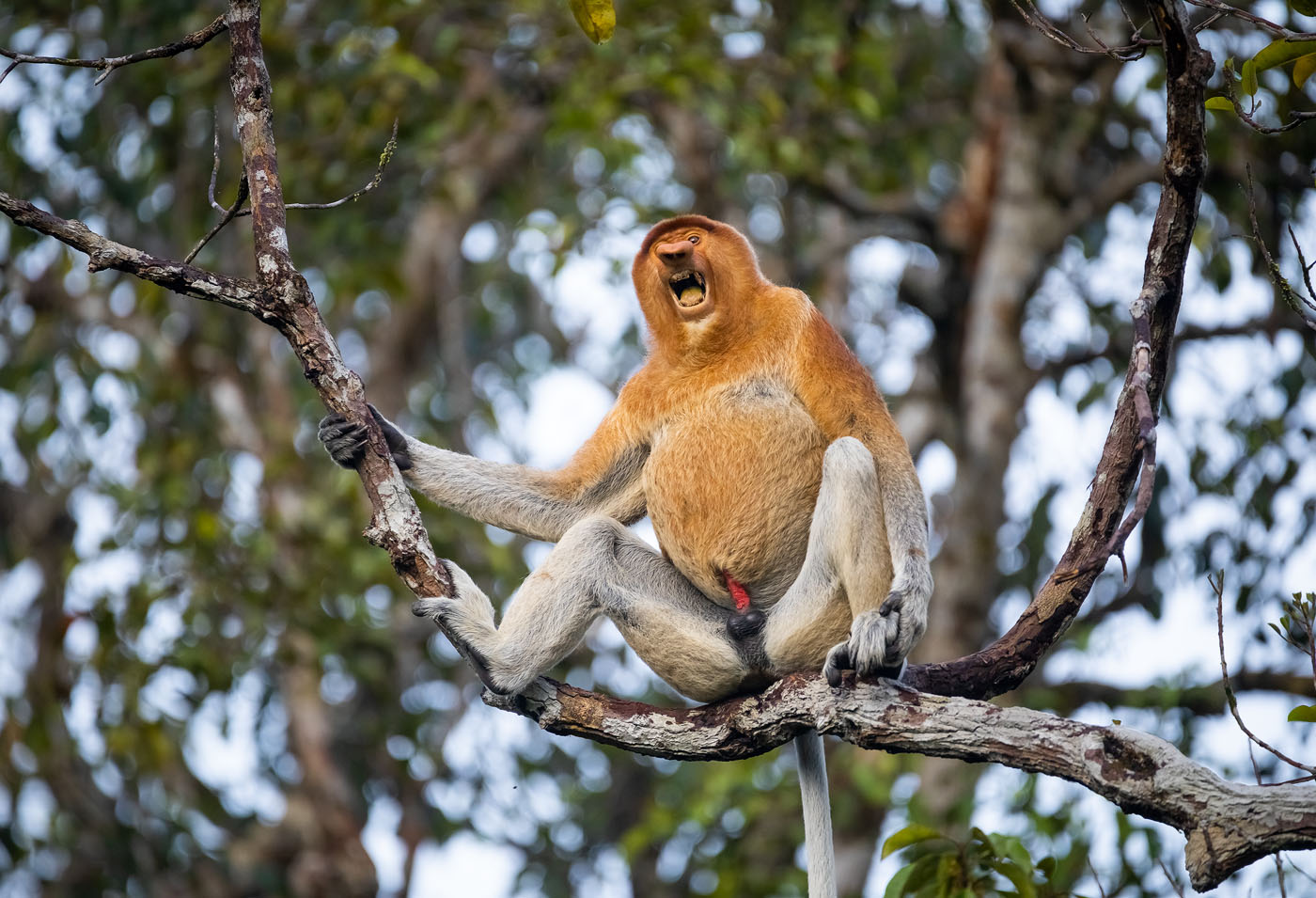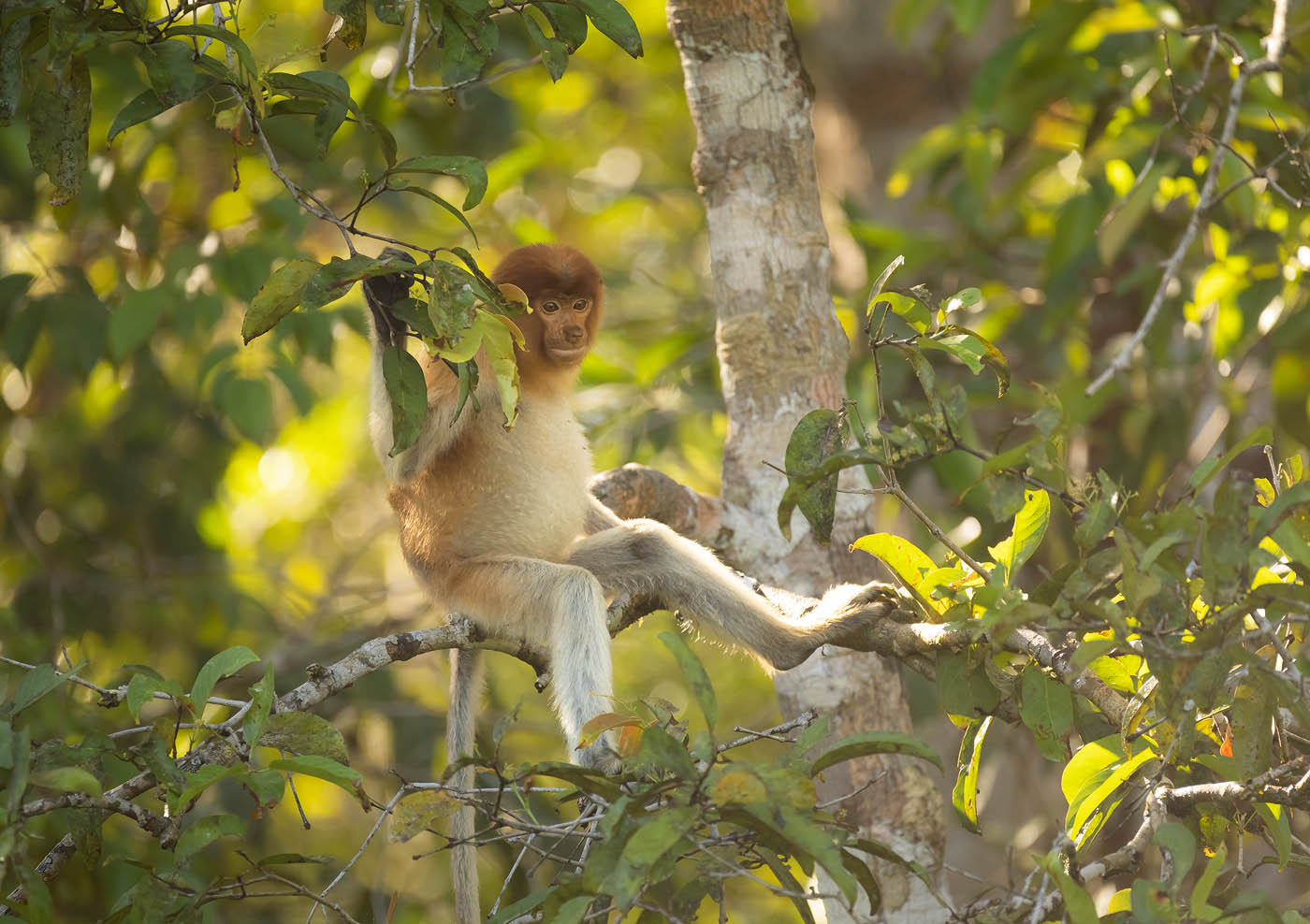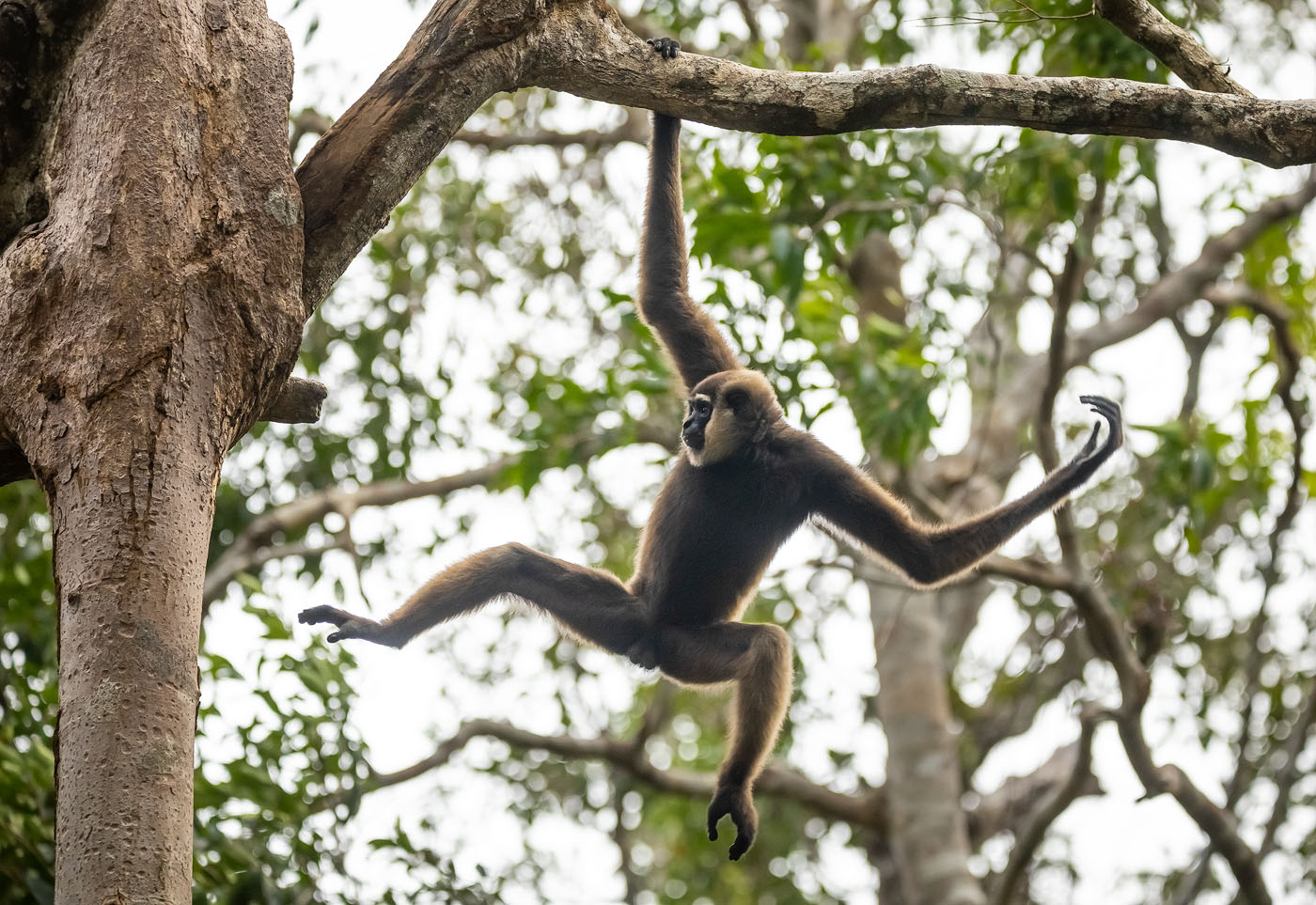 Days 5-6 Journey to Java Island, Bromo Volcano
After breakfast on day 5, we will leave Kalimantan and fly to Surabaya, the second largest city in Indonesia, and take long drive to our hotel next to Bromo Volcano. We will eat and go to sleep early, since the day after we have to rise at 3 a.m. to catch sunrise in Bromo.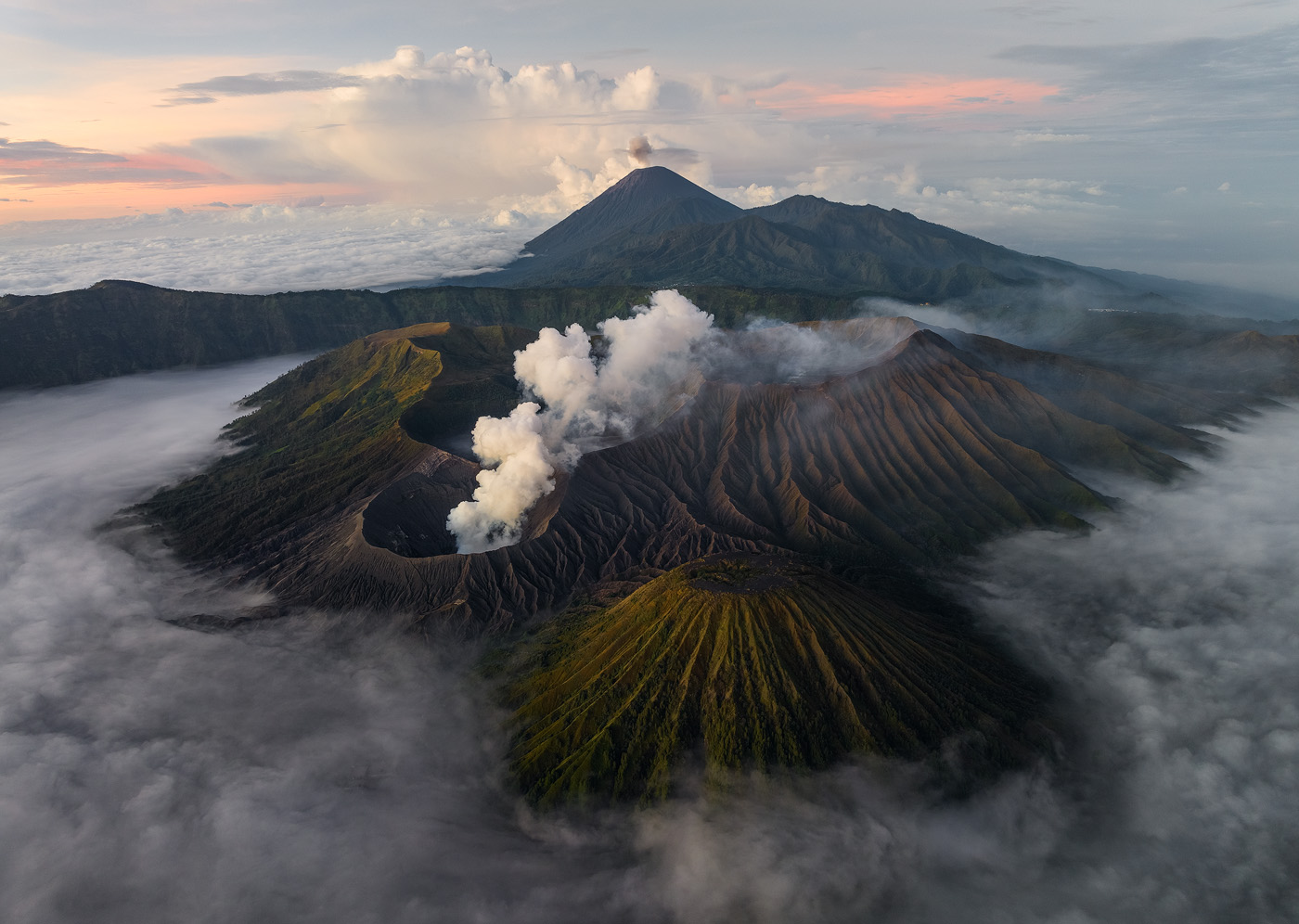 Mount Bromo is an active volcano, part of the Bromo Tengger Semeru National Park. At 2,329 meters (7,641 feet) it is not the highest peak of the massif, but it is by far the most famous. Our vantage point will include, other than Bromo, Mount Batok (closest to the viewer) and Mount Semeru (also an active volcano, at the back of the image). The complex is incredibly beautiful and it's often foggy, which elevates the photographic appeal. Bromo can be shot from the viewpoint of Mount Penanjakan, but can also be shot by drone. Drone aerials are especially good when the volcano is erupting,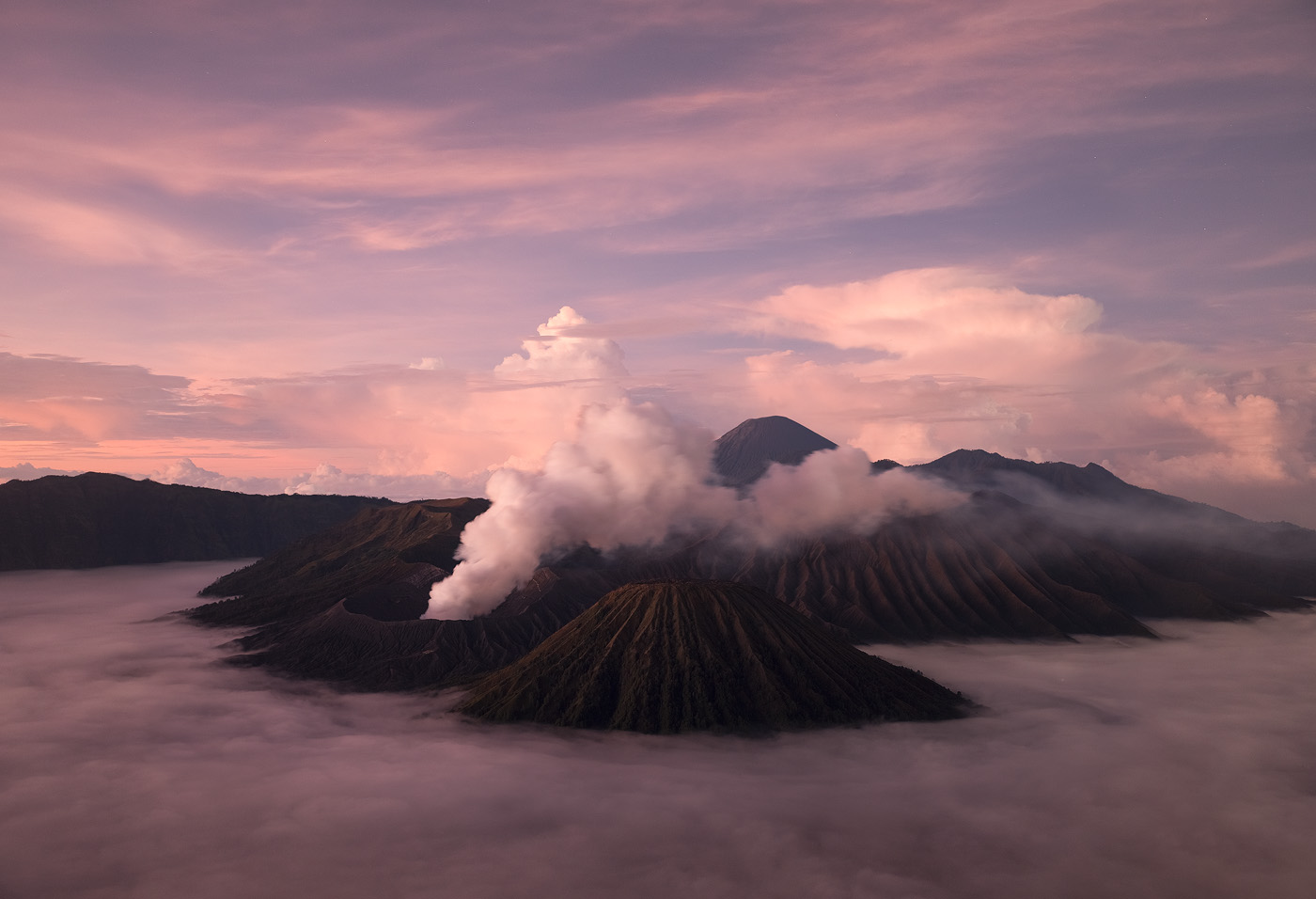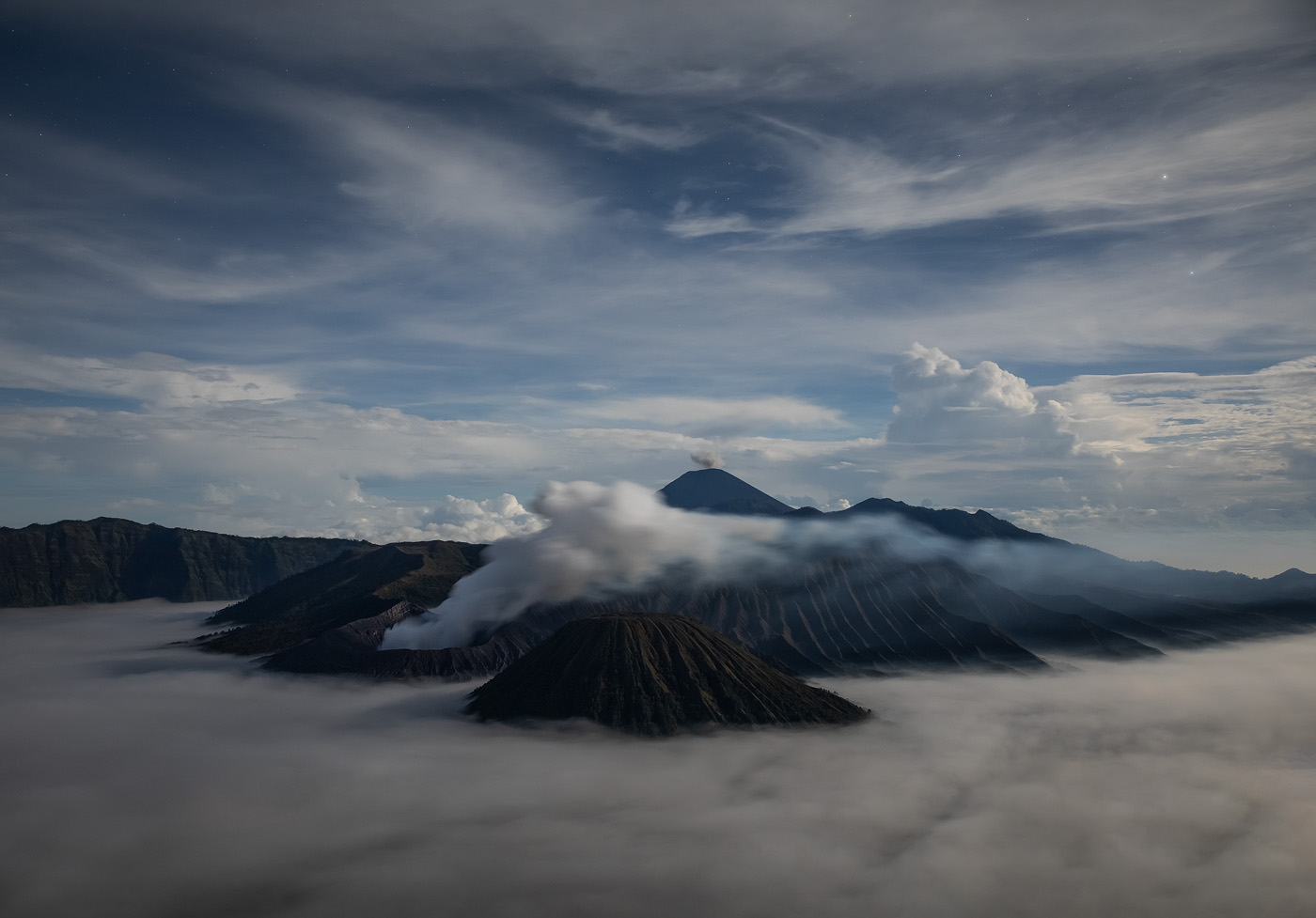 After finishing our sunrise shoot, we will hop on our vehicles once again and drive back to Surabaya. We will sleep in a hotel close to the airport, since we have a very early flight the next day.
Days 7-8 Flores Island
We will hop on a plane and fly to the 3rd island on the trip: Flores. After landing in Ende airport, we will drive to the small town of Moni, at the foot of our next photo subject: Kelimutu Volcano.
Kelimutu boasts no less than 3 crater lakes, and the amazing thing is that they are all in different colors. The colors change over the year depepnding on the mineral ejections of the volcano, and always present wonderful photographic opportunities, from the ground and especially from the air.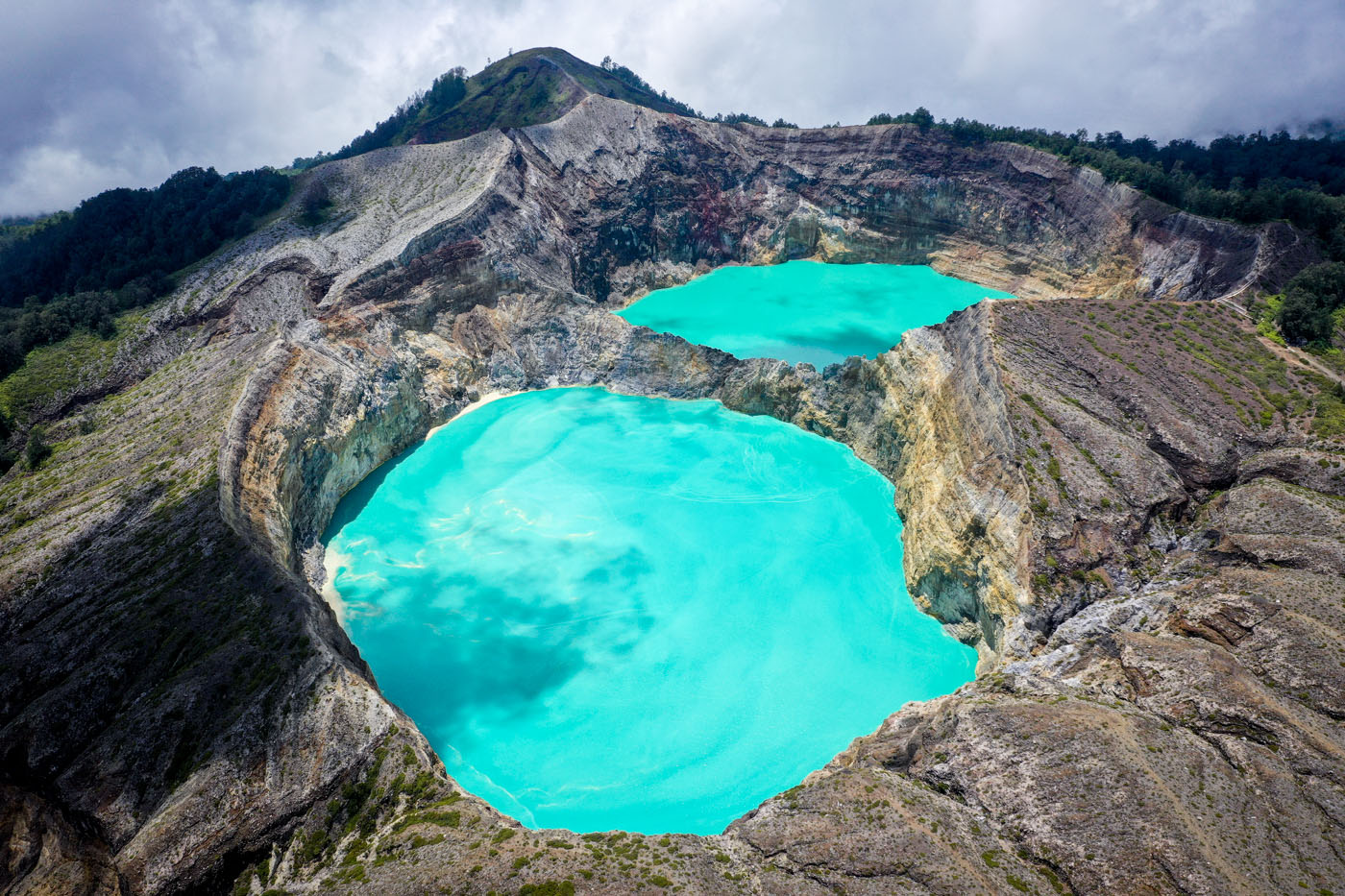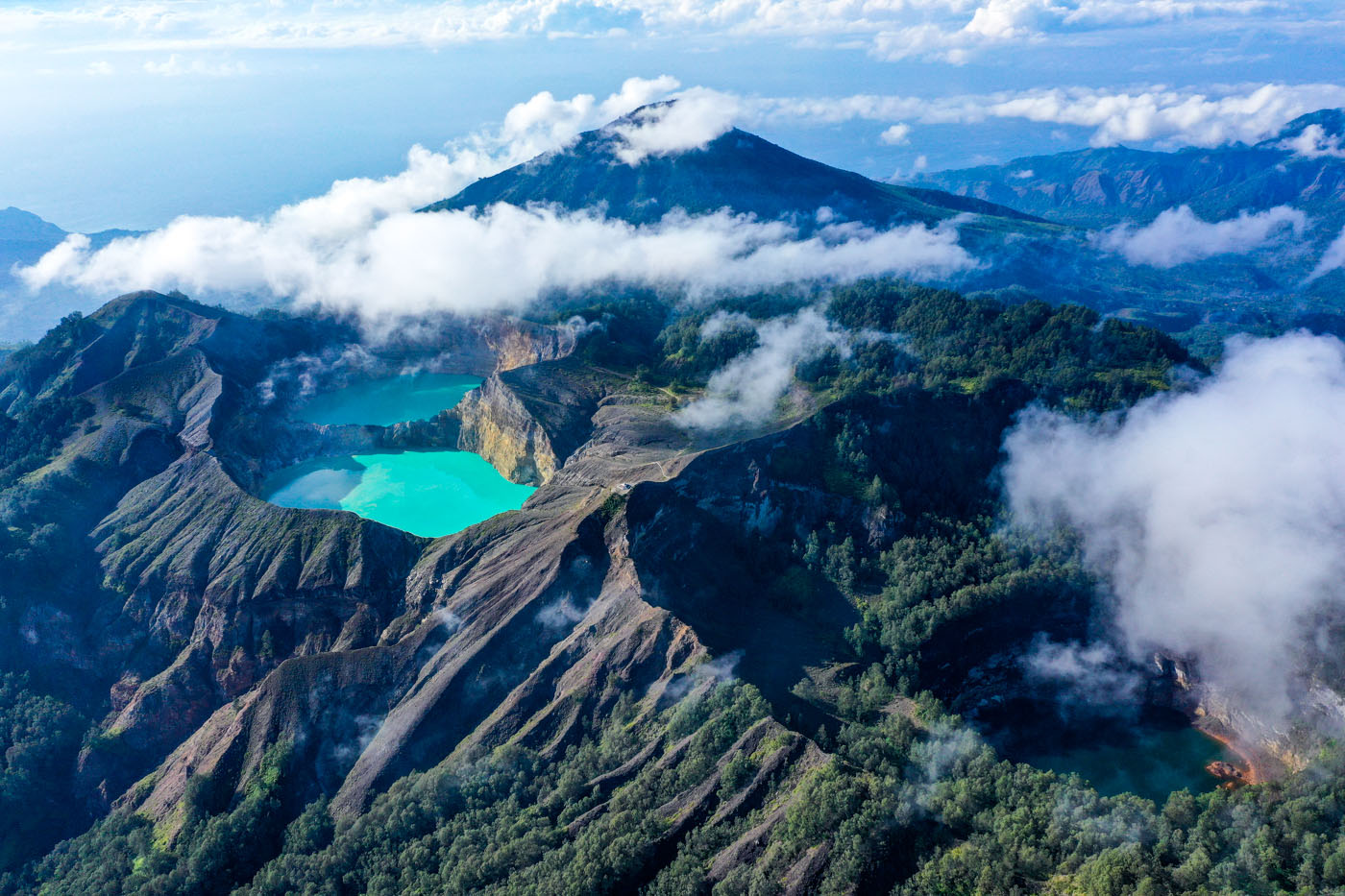 We will shoot Kelimutu at sunset and then at sunrise the next day. The rest of the day will be spent in a traditional village in the area, or just resting and doing image critique. Kelimutu shots kindly provided by TheWorldTravelGuy.
Days 9-11 Komodo National Park
We will depart early in the morning to fly to the other side of the Island: Komodo Airport, which despite its name is still on Flores. From there, we will board a boat which will take us on a 3-day sail to Komodo National Park and its surrounding islands.
Our vessel of choice would be the KLM Maipa Deapati, a Phinisi Buginese Schooner with a maximum capacity of 16 guests (while we are only 9 max). The boat offers all the comforts we need for this sail: all rooms are equipped with A/C, private bathrooms and everything else to guarantee a wonderful experience.
Our main interest in Komodo will, naturally, be the Komodo Dragon - the largest lizard on Earth, growing to a maximum length of 3 metres (10 ft), and weighing up to approximately 70 kilograms (150 lb). As a result of their size, Komodo dragons are apex predators, and dominate the ecosystems in which they live. Komodo dragons hunt and ambush prey including invertebrates, birds, and mammals. They are most active in the day, although the species exhibits some nocturnal activity. Komodo dragons are solitary, coming together only to breed and eat. They are capable of running rapidly in brief sprints up to 20 km/h (12 mph), diving up to 4.5 m (15 ft), and climbing trees proficiently when young through use of their strong claws.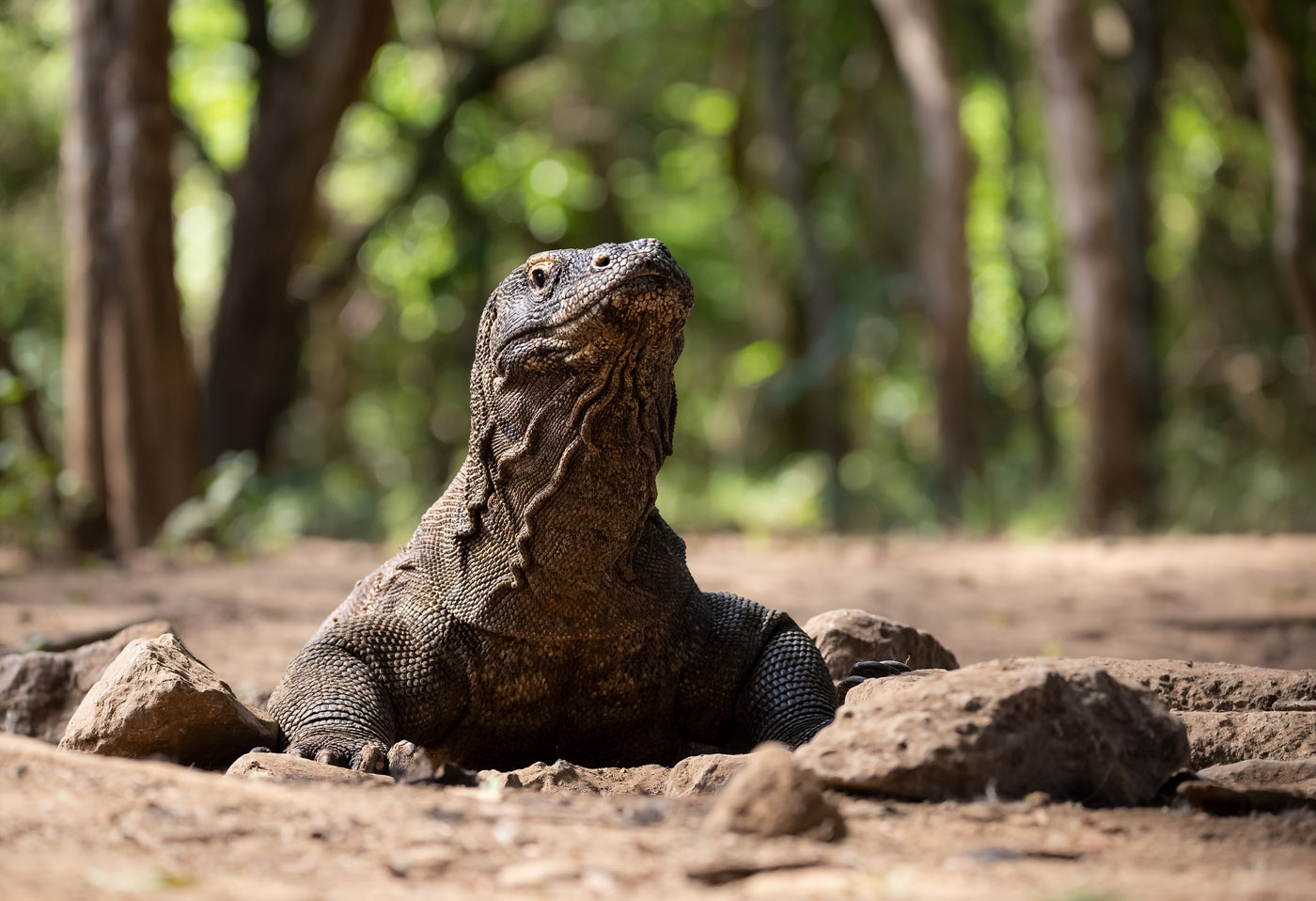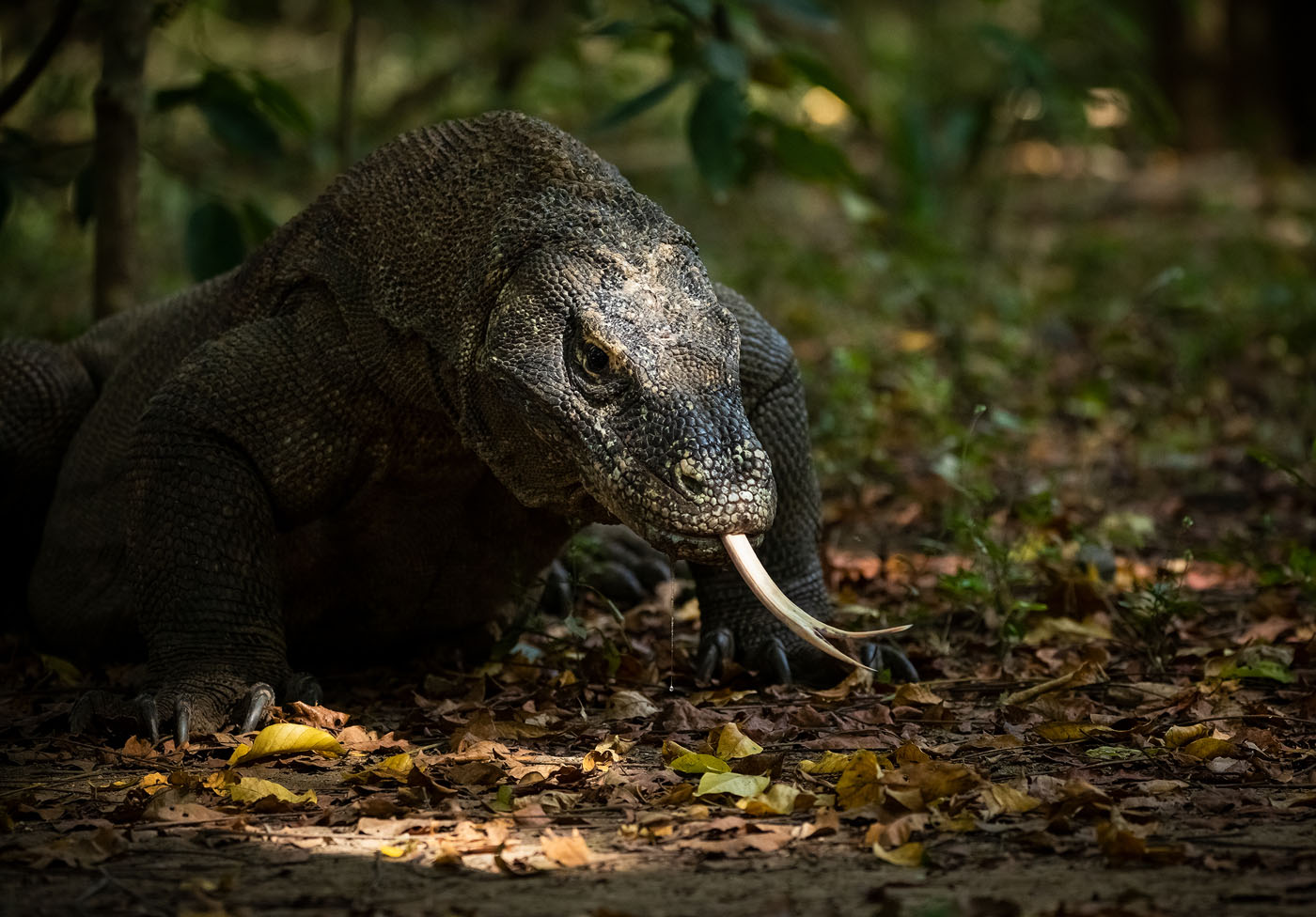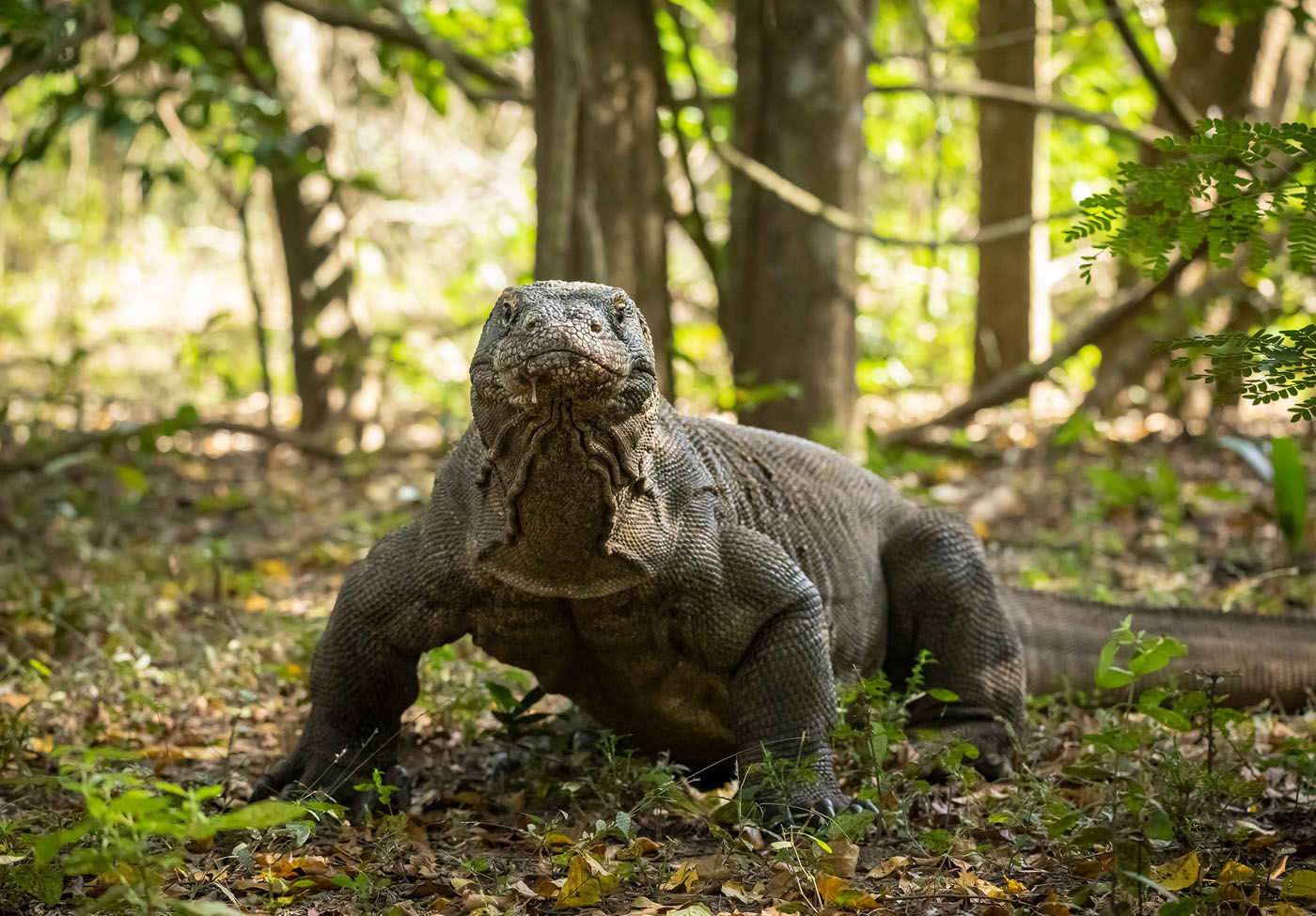 Other than dragons, we'll spend some time and effort shooting the iconic landscapes of the archipelago and its beautiful seascapes. Drones will be invaluable for this task, so be sure to bring yours!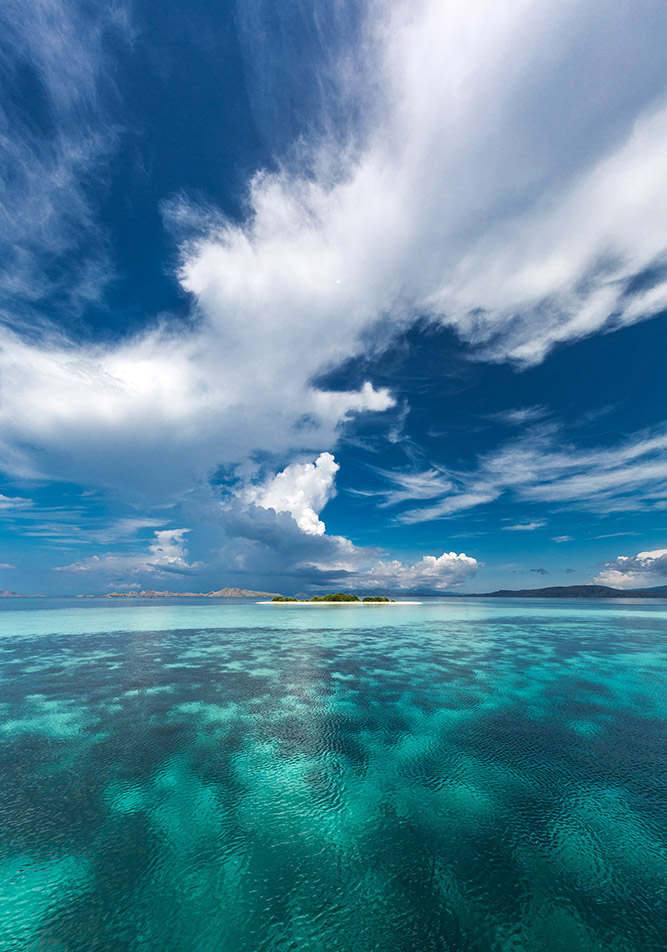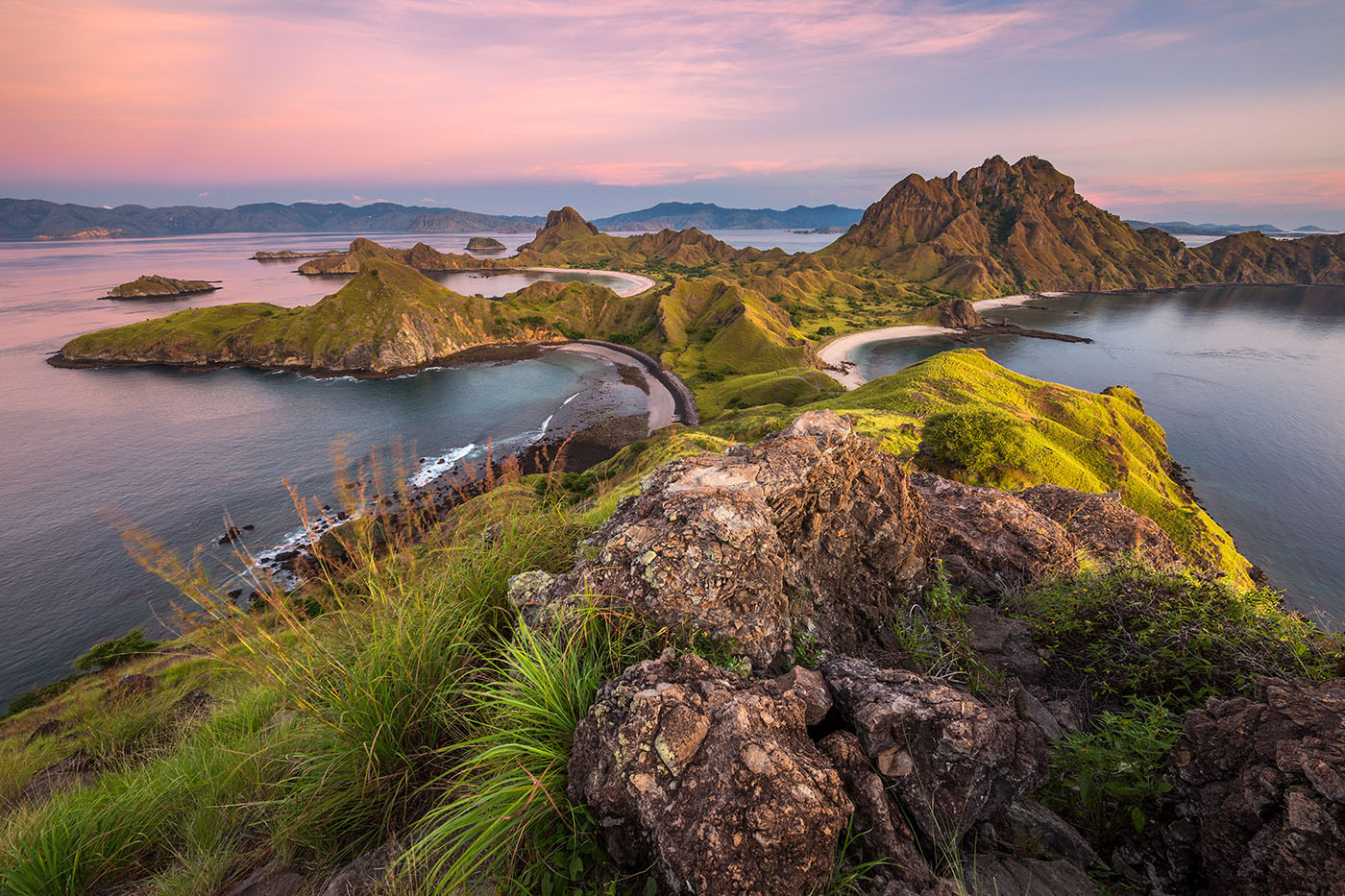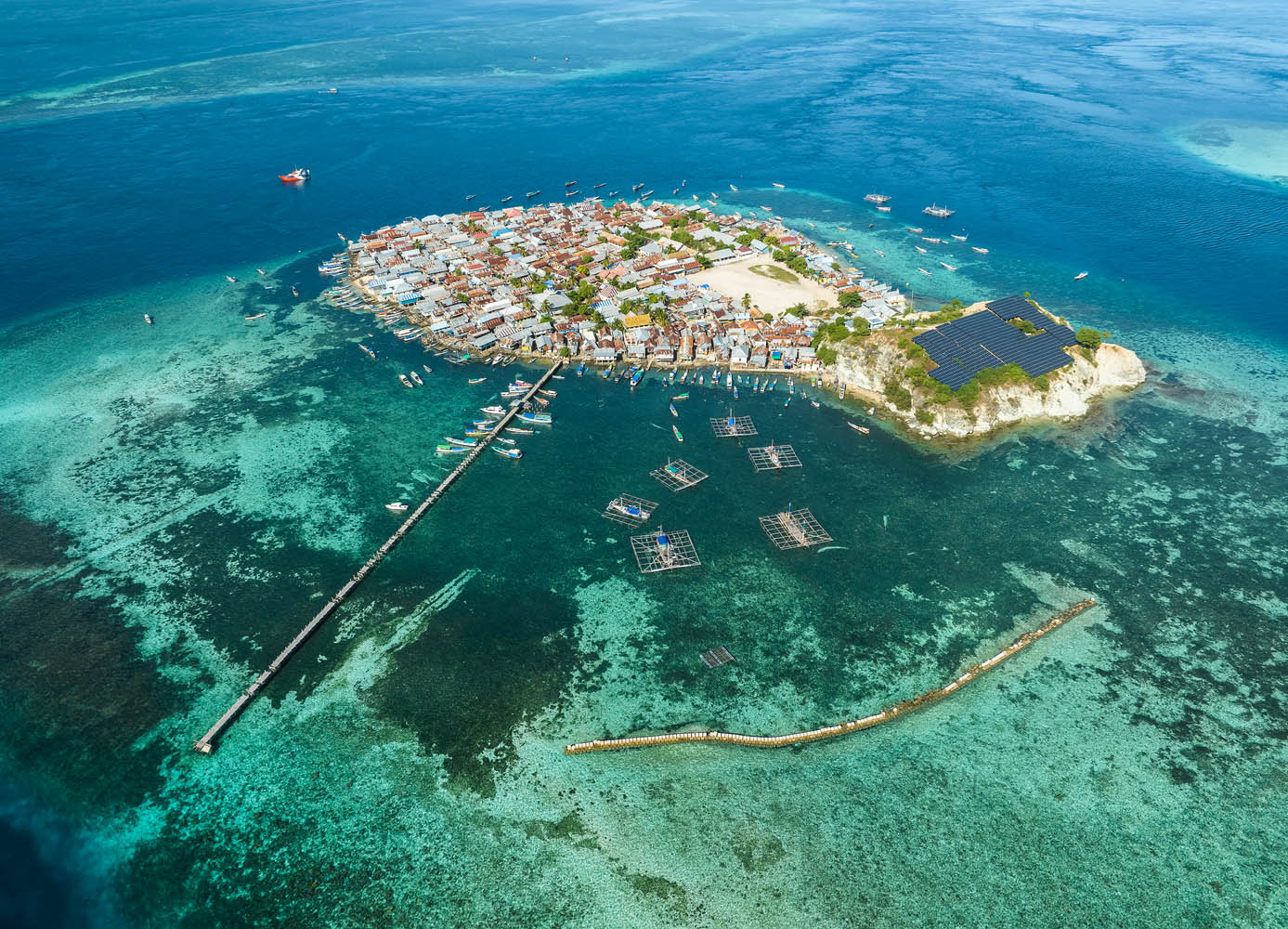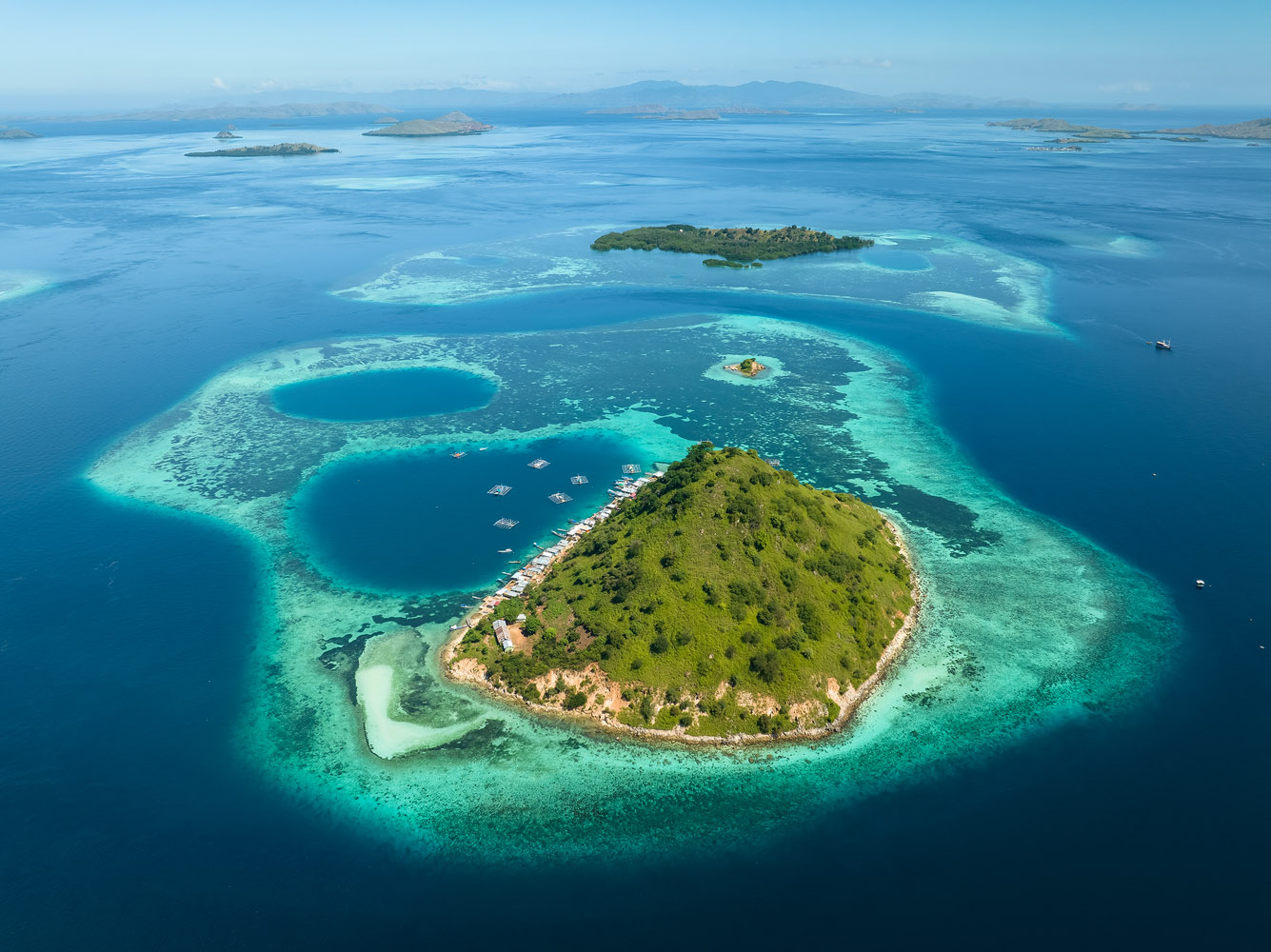 Day 11 Back to Bali, Departure
After concluding our sail in Labuan Bajo, we will drive back to Komodo Airport, where we will take a short flight to Bali international airport (afternoon arrival), for goodbyes and your flight home.
Total Price: €8790 per person (shared accommodations) for participants registering by May 31st, 2025;
€8890 for participants registering between June 1st and November 30th, 2025;
€8990 for participants registering afterwards.
Sign up as a group of 3 or more and receive a €250 discount* each!
Single room supplement: €750
Deposit: €3990
Maximum Number of Participants: 8 photographers (non-photographers are welcome at a reduced price, contact me for details)
Physical Difficulty: Intermediate. We will be hiking in some of the locations, but the hikes are fairly easy if you're moderately fit. Weather conditions in most locations are relatively hot and humid, but we will be shooting in the cooler morning and afternoon. Rain is possible but usually doesn't last long.
*Multiple discounts may or may not apply, please consult me.
Workshop Price Includes
Hotel accommodation in deluxe rooms where possible.
Breakfast, lunch and dinner throughout the workshop.
Travels in private, comfortable vehicles offering ample room for you and your photoraphy gear.
5 domestic flights to reach our destinations quickly and comfortably.
3-day boat sail to Komodo National Park.
Professional photography guidance by a professional nature photographer, accompanied by a local expert
Critique sessions and post-processing assistance when and where possible.
Entrance fees, road tolls and taxes on all services listed above.
Workshop Price Does Not Include
Airfare to Jakarta Soekarno-Hatta International Airport (CGK) and from Bali Ngurah Rai International Airport (DPS)
Insurance. It is MANDATORY to insure yourself against physical injury, and highly recommended to insure your photo gear. Tour leaders will not be responsible in case of any personal injuries or damage to photographic gear as a result of an accident during the workshop. A good insurance policy can make a big difference should something happen, and ensure a safe return home.
Alcoholic drinks.
Non-meal-time snacks or soft drinks.
Single room supplement (€850).
Gratuities to the local staff
Photography Equipment
A digital camera, preferrably a DSLR camera with a full-frame sensor, since these cameras have better low-light capabilities. However, a crop-sensor DSLR will also completely suffice. A compact camera can be used, as long as you understand its limitations.
A stable tripod.
An ultra wide angle lens. For example, a Canon 16-35mm on a FF sensor camera, or a Nikon 10-24mm on a crop sensor camera.
A mid-range zoom lens such as a 24-70mm.
A telephoto zoom lens, such as a 70-300 or 100-400 (the longer the better - a 150-600 will be great!) for wildlife shooting. A stabilized lens is recommended.
Highly recommended: a camera drone (contact me for help).

Clothing
Clothing for the different climate zones we will encounter: light, breatheable shirts, convertible pants, light warm jacket
Comfortable hiking socks. I recommend bringing at least 3-4 pairs.
A wide hat and a beany
Good hiking boots
Sandals
Light rain gear.

Other
Sun glasses
Sunscreen
Insect repellent
Headlight
Rain cover for your photo bag
Pills against sea sickness if you're especially prone to it
Payment Procedure
In order to secure your spot, you are required to transfer a deposit of €3990. This deposit will be refunded only in case the workshop gets cancelled for some reason. For your comfort, the deposit can be paid either through PayPal or a wire-transfer (please contact me for details).
The full amount (after discounts if applicable) must be paid via wire-transfer no later than 90 days prior to the workshop starting date.
In the case you need to cancel your participation, a 75% refund (not including deposit) will be given up to 75 days prior to the workshop starting date, a 50% refund up to 60 days prior to the workshop starting date and a 25% refund up to 45 days prior to the workshop starting date.
I reserve the right to increase the price of the workshop if costs rise due to unexpected changes in fees, taxes or exchange rates.
Disclaimer
Though very improbable, workshop dates might shift a few days here or there, up to 6 months prior to start date. Please contact me if you have schedule limitations.
The tour plan above is subject to change. In case of harsh weather, we may have to divert from our plan and do something else.
Important: In order to join the workshop, you will be required to sign a contract that establishes that the tour leaders are not responsible to physical or proprietary damages, and that you understand and accept several behavioral standards (including not taking excessive risk), necessary to ensure the workshop's success and your safe return.
*Multiple discounts may or may not apply, please consult me.
Erez Marom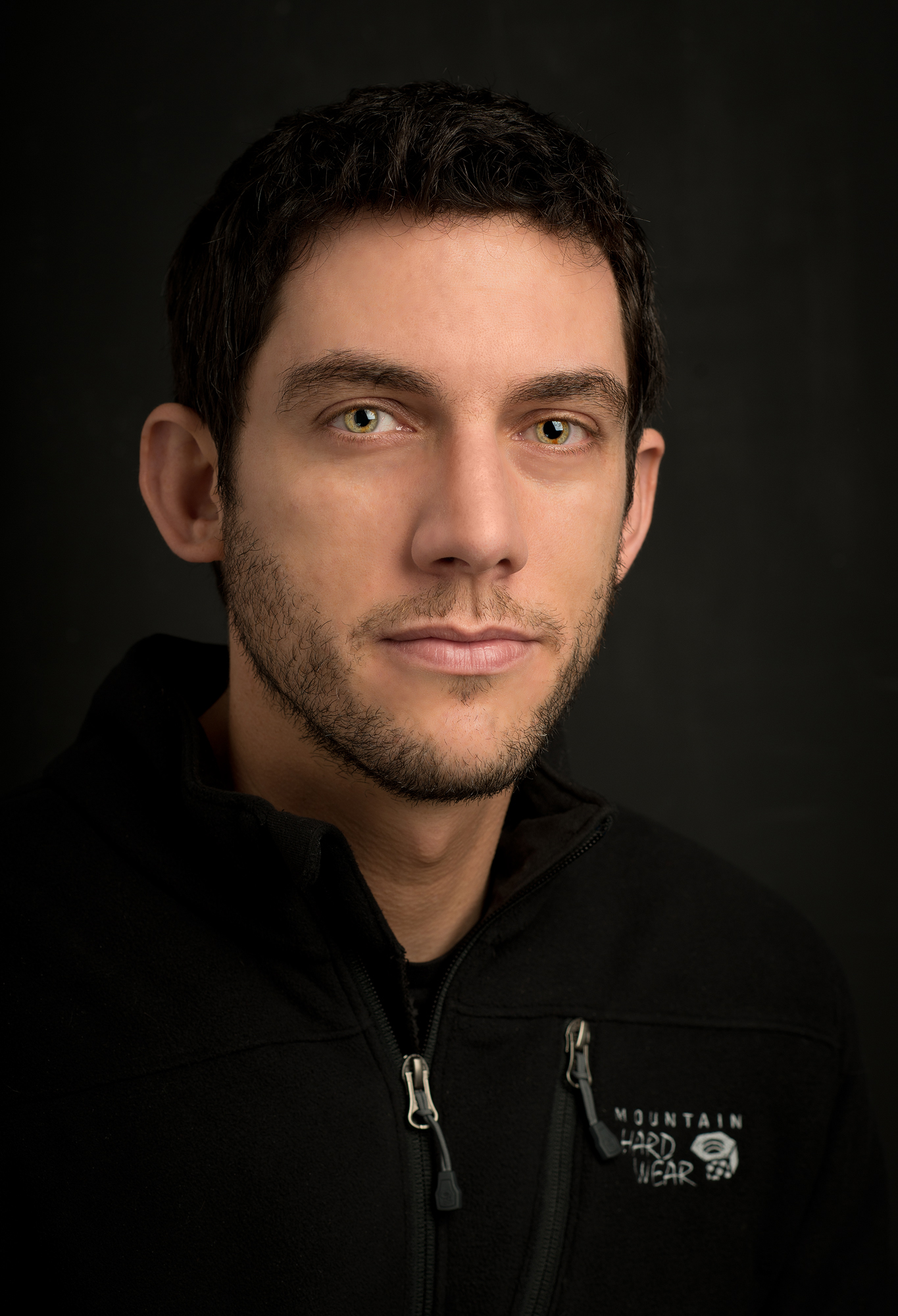 Born in 1980, Erez Marom is a full-time nature photographer, photography guide, writer and traveler-adventurer based in Israel. Specializing in landscape and wildlife photography, Erez spends much of his time in the field shooting the wildlife and scenery of his favorite locations in Israel and overseas.
In addition, Erez publishes articles and instructional texts in leading magazines and websites, and dedicates a considerable amount of his time to sharing his experience and knowledge by lecturing worldwide and traveling several times a year to guide his unique photography workshops.