Landscape Photography with a Drone - Part 1: Gear Basics
Posted on 8th February, 2020 - Back to Blog Listings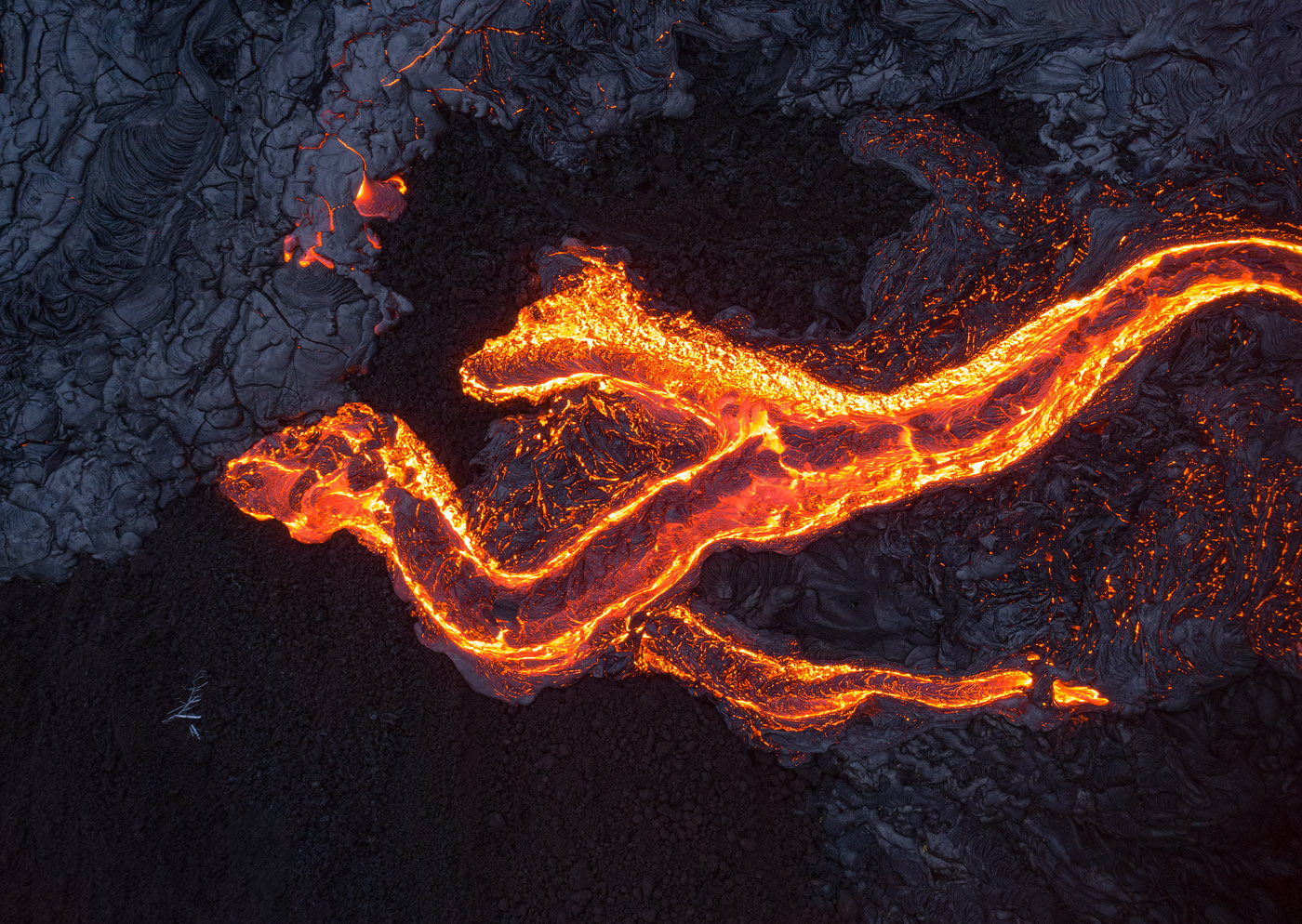 Ever since I started shooting landscapes, I was fascinated with aerials. There's little doubt that aerial photography offers a very different perspective on a landscape, not to mention the excitement one experiences when witnessing nature from a bird's eye viewpoint.
I have written extensively about the good and the bad, as well on the reasons for shooting aerials in the first article of my series about aerial photography. But drone photography is VERY different to being up there in an aircraft and shooting with a hand-held camera. There are substantial advantages and disadvantages when comparing the two, and one could even claim they are two different disciplines altogether. After all, apart from the fact that in both the photographer is shooting from the air, there is much more difference than similarity. This provides justification for an additional series that deals with drone photography.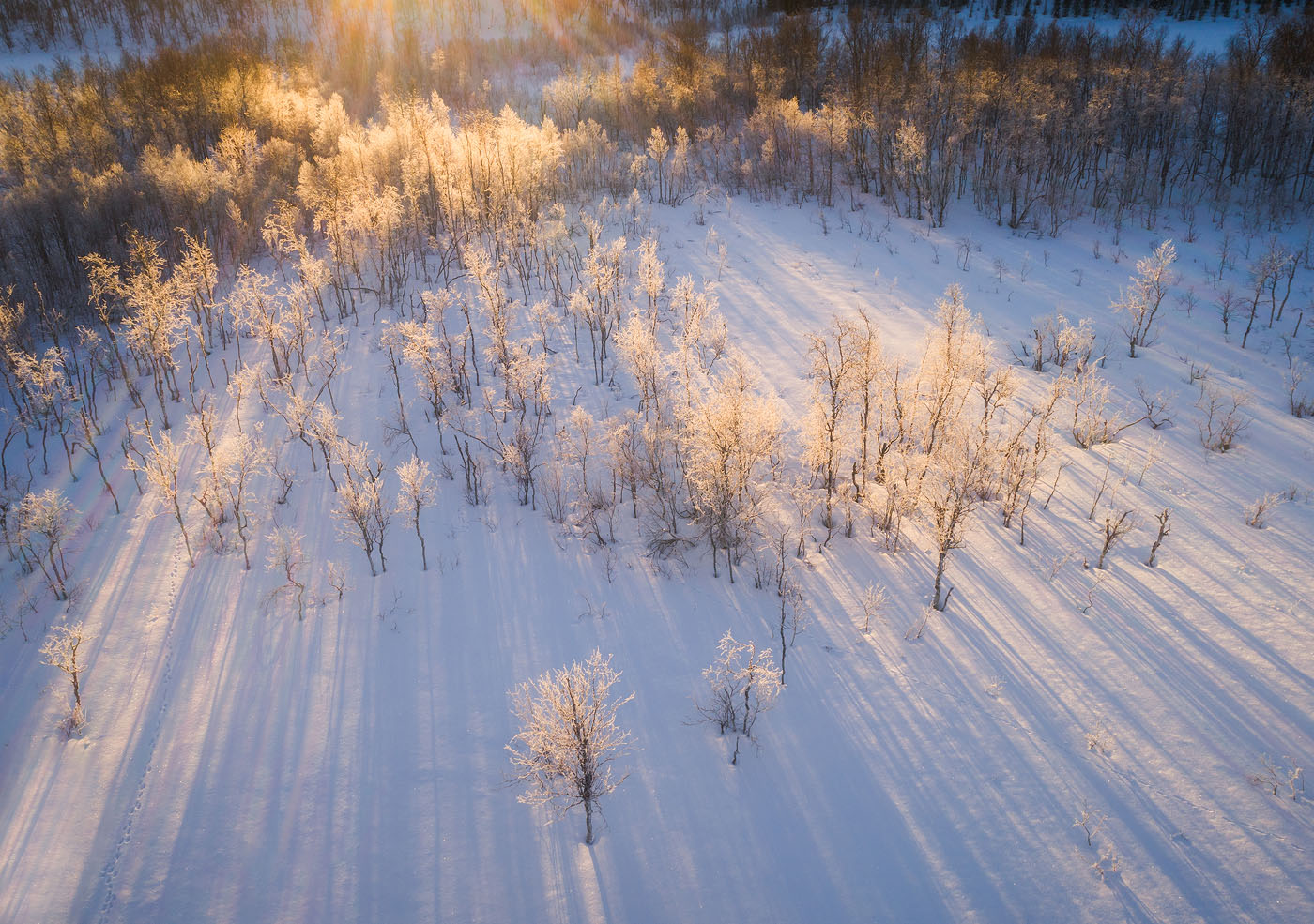 In this series, I will try to elaborate about shooting (natural) landscapes using a drone. I will claim that drones have utterly changed the world of landscape photography, and are the best thing to happen to it in the last two decades. I will show examples from my shoots around the world and discuss how the drone enabled me to get images otherwise impossible. I'll try my best to survey the different options available today, and try to cover the legal and moral aspects, as well as etiquette. Finally, I will tell about some interesting personal experiences I've had while droning.
It's important to say that I'm a nature still-photographer, so I will concentrate on that most of the time. That said, there is no reason why the series shouldn't be relevant for other styles and fields of photography such as urban landscapes or even wildlife photography.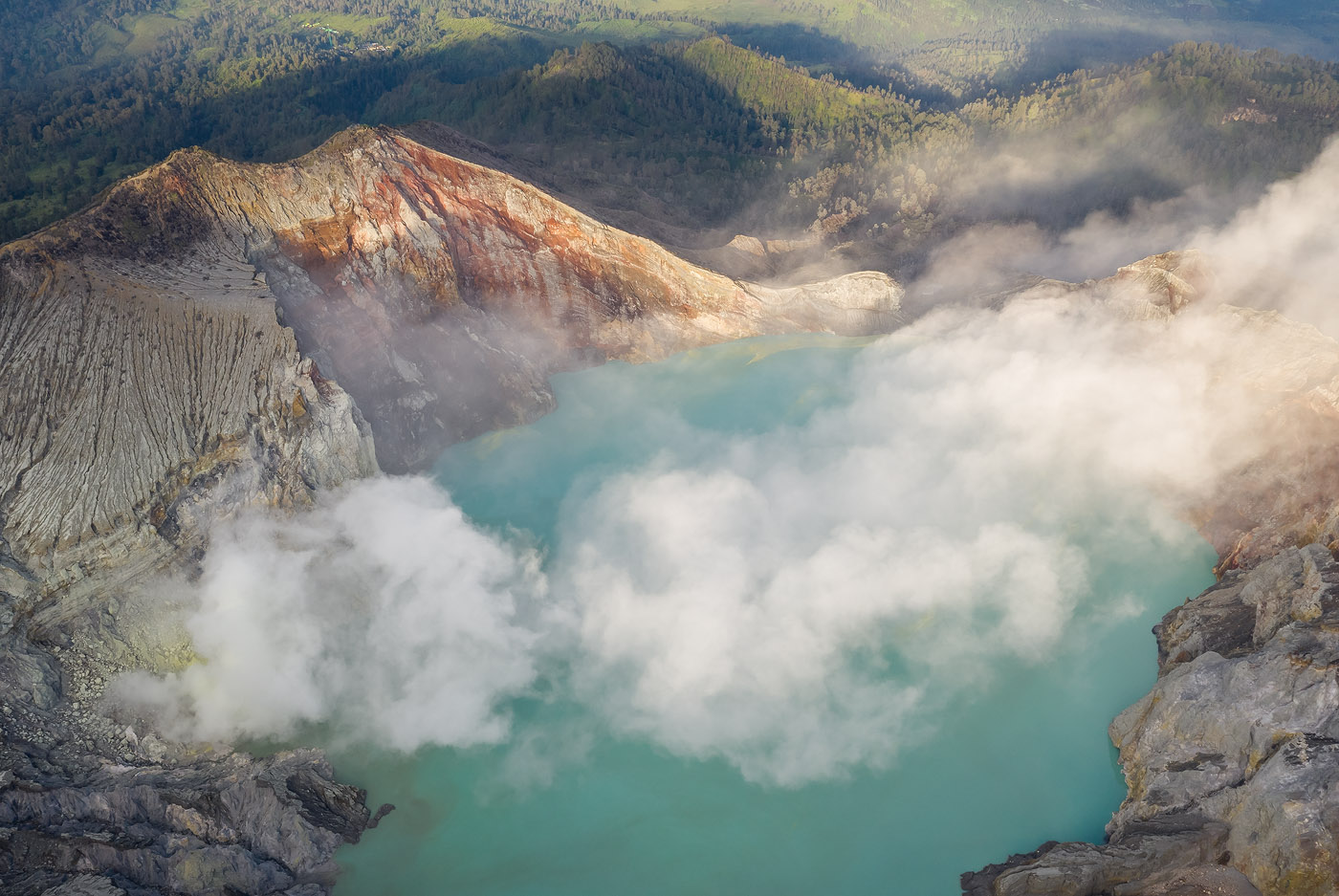 So, what is a drone anyway?
"Drone" is the common name for a remotely-operated or autonomous unmanned aerial vehicle (UAV). There are many different drone sizes and designs - some are fixed-wing and some rotor-based. Fixed-wing drones are often used for scientific or military purposes. Since they require short runways to take off, and since they lack the maneuverability of rotor-based craft (specifically the ability to hover in one place and to move very slowly), they aren't commonly used for photography purposes, and so I will not be discussing them here.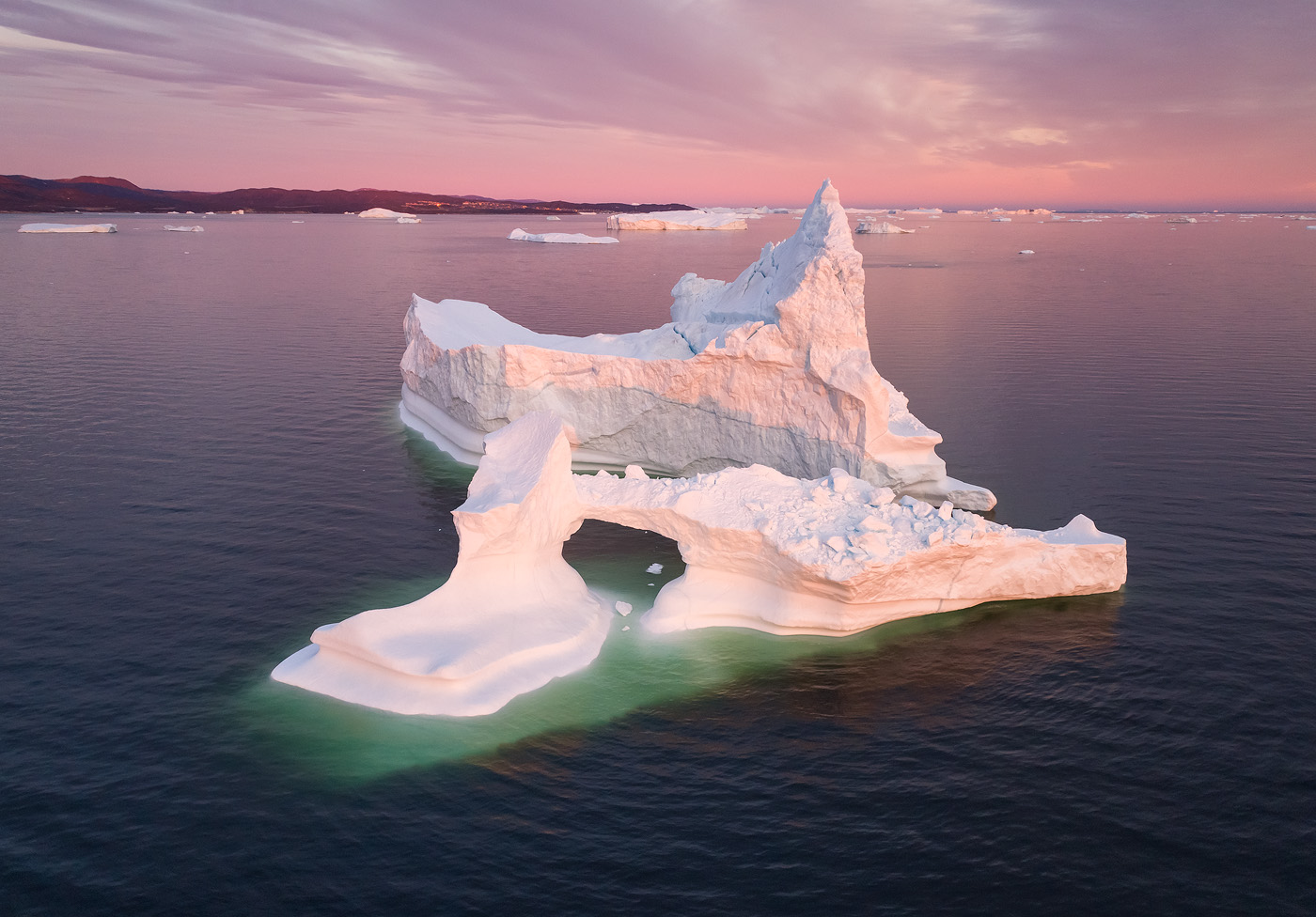 The drones we are interested in, camera drones, are rotor-based. The vast majority of those are quad-copters (i.e. mini-helicopters with 4 propellers), but not all. There are hexa-copters (6-prop) and octo-copters (8-prop) out there as well. They are sometimes known as VTOL drones, for "Vertical Take-Off and Landing". As we will see, the VTOL property offers a critical advantage for nature photography, or any field-based photography for that matter.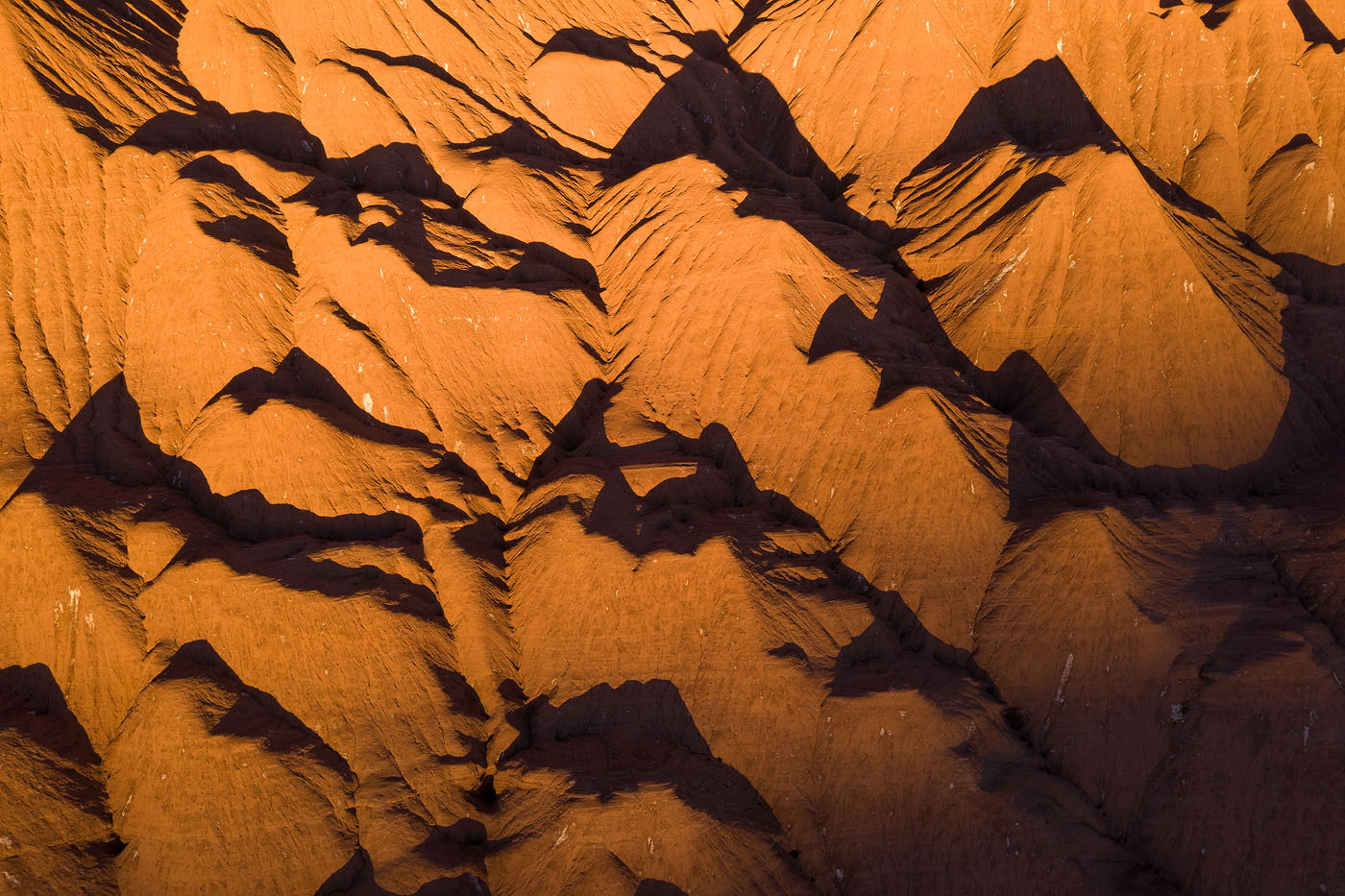 Design
Drones are typically made from composite materials to reduce weight and to absorb vibrations, which in turn reduces noise and motion blur in images. They have several motors and propellers, most commonly one propeller on top of each motor (but some drones have dual propellers for each motor). On a quad-copter, two of the propellers rotate clockwise and the other two counter-clockwise.
The motors are controlled by the drone's flight controller, which uses, among others, gyro stabilization technology and accelerometers to maintain control of the drone in real time, and to keep it flying smoothly and steadily. All this is powered by a battery, which is usually inserted to a cavity in the body of the drone.
The drone carries a camera, usually on the front or bottom of the drone's body. The vast majority of modern drones have an integrated (native) cameras, whereas in the past more drones were designed to carry a separate camera system, be it a small camera like a GoPro or a large DSLR (or even larger systems). A native camera, naturally, allows for much more user control in real time. The camera, native or otherwise, is mostly mounted on a 3-axis stabilizing gimbal, which disconnects it from any vibration or sudden movements coming from the drone's main body and allows the camera to move independently from it.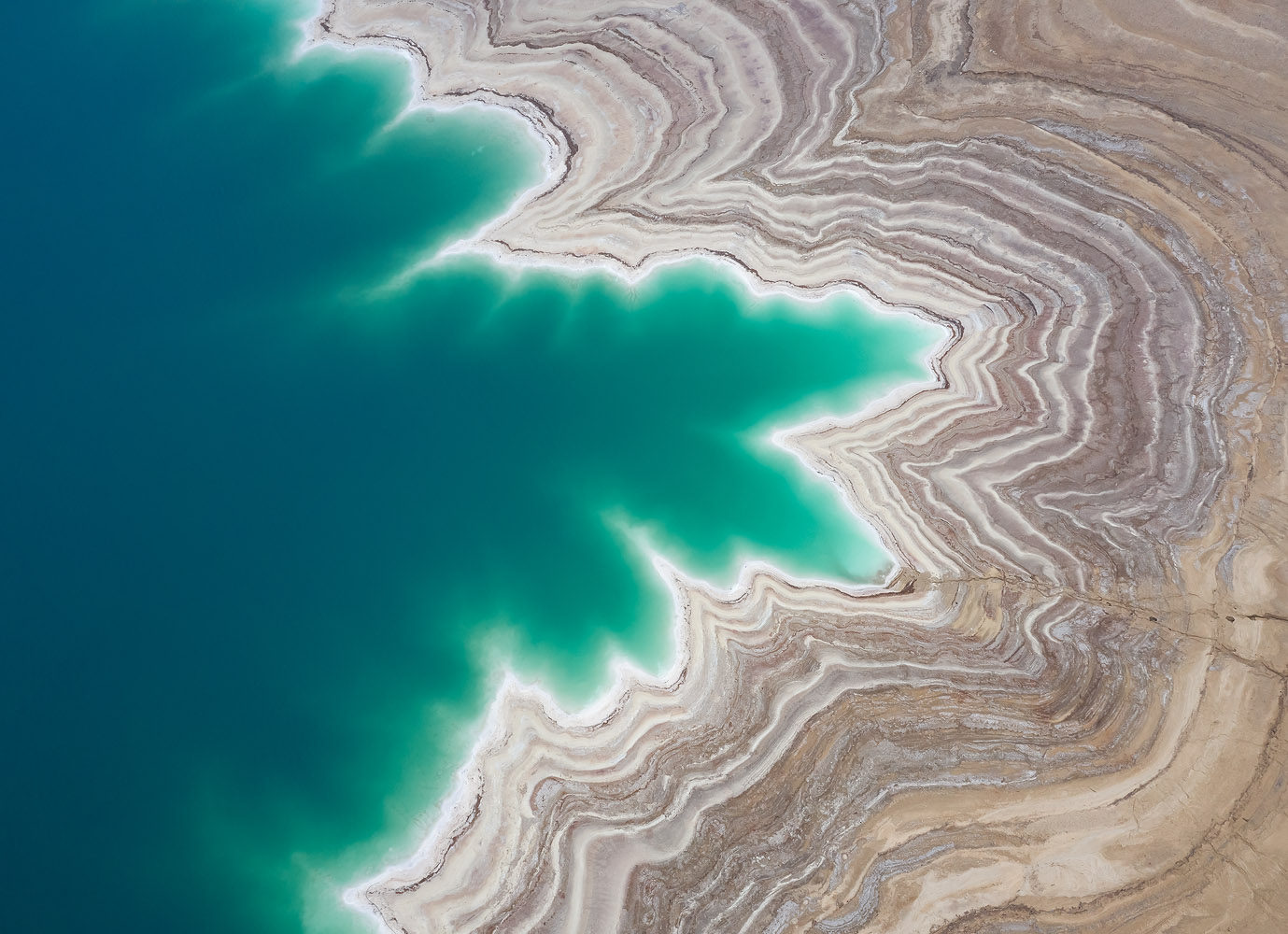 Control
Virtually all camera drones have a ground controller unit (commonly known as a remote controller), which allows the user to control the movement of the aircraft and of the gimbal, and enables live first-person-view (FPV), i.e. video streaming from the drone's camera and shown on a screen, either integrated into the controller or of a mobile device (such as a smart phone or a tablet), typically connected to the controller via wire.
The video stream doesn't only show the drone camera's view, but it also includes important flight information such as a map, flight altitude, speed, distance from the control unit, battery status and more. Using the information sent from the drone, the controller can also warn the user in case of strong winds or nearby obstacles.
Everything here serves the purpose of being able to control the drone as delicately and as accurately as possible, and to not rely on seeing the aircraft from the operator's ground position. As we will see in future articles, FPV is a large part of what gives a drone its overwhelming advantages compared to other kinds of photography.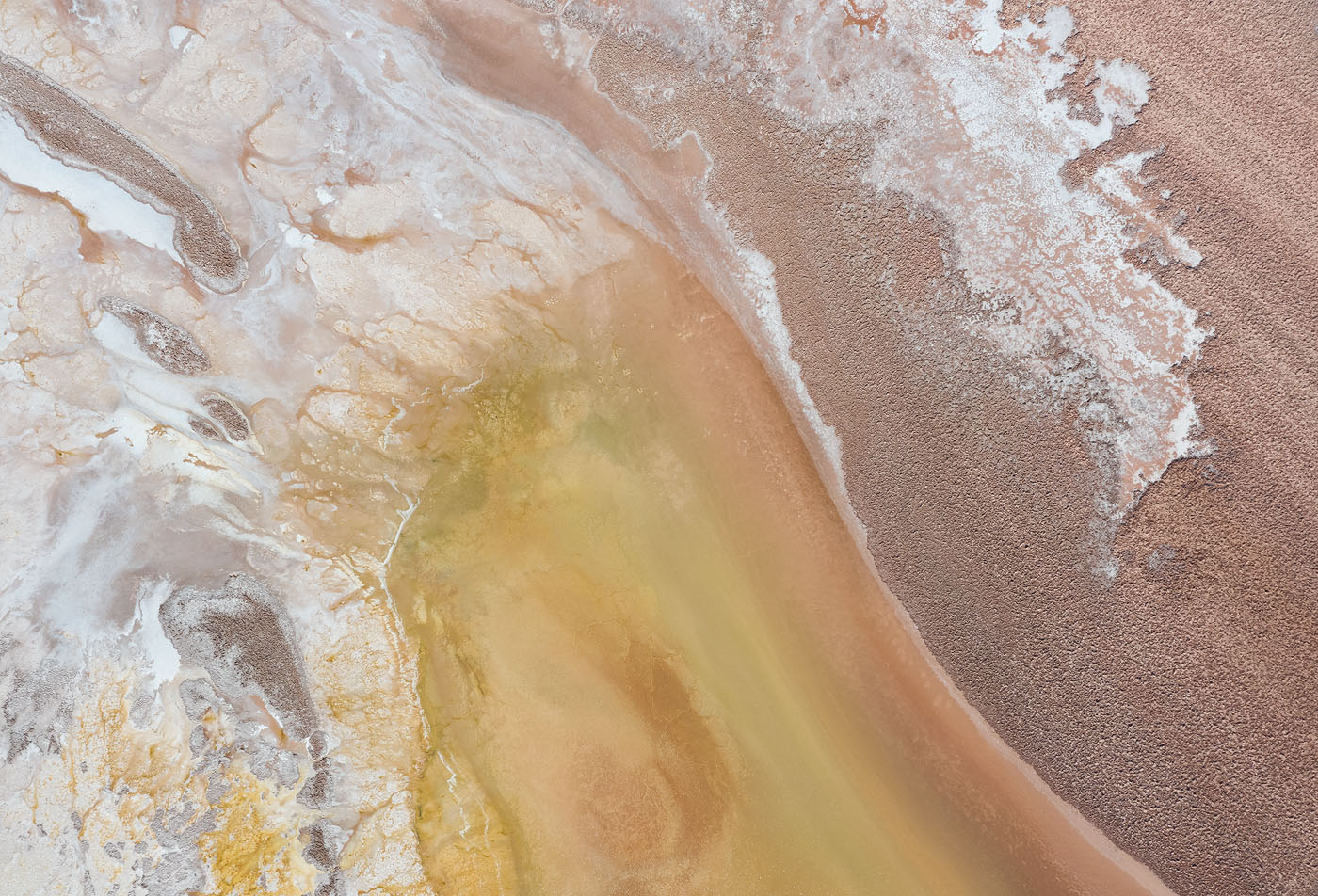 A Short Survey: Types of Camera Drones
Camera drones are plentiful, with the Chinese company DJI dominating the market without a doubt. It is, however, possible to divide the drone world into several tiers, which differ in the technology featured in the drone, specifically it's camera and sensor, gimbal, battery, controls, weight and size, among others. Let's shortly survey the different tiers, and see what differentiates them.
Fun and Toy Drones • DJI Tello (about $100) • Parrot Mambo (about $50).
These drones have a simple built-in camera with very low resolution. There is no stabilizer (gimbal). The devices are very sensitive in the wind and usually have no GPS function, making it very difficult to get good flight precision and decent pictures. They are, however, very affordable and fun to use.
Entry-level Drones • DJI Spark (discontinued, to be replaced soon) • Parrot Anafi (about $650).
These drones feature better control and stability than toy drones, but don't expect any miracles in terms of image quality and stabilization. The mechanical two-axis gimbal requires shorter exposure times to prevent camera shake. Range and duration of flight are below average.
Semi-professional Drones • DJI Mavic Air (about $750, $930 for a combo including extra batteries, props, carrying case and more) • DJI Mavic Pro (about $930 for a combo) • DJI Mavic 2 Zoom ($1240, $1590 for a combo) • DJI Mavic 2 Pro ($1500, $1800 for a combo).
Drones in this category feature an electric three-axis gimbal, at least 12 megapixel photo resolution, long exposure abilities (and the stability to make them practical) and 4K videos. The Mavic Air may be limited in range, as WiFi in city centers may be more susceptible to interference than the "Pro" Series transmission technologies. The equally affordable Mavic Pro has a long flight time, but only a 1/2.3-inch sensor, while the top model Mavic 2 Pro with a 1-inch sensor expects. Not only does it deliver a higher resolution (20 megapixels instead of 12), it also exhibits significantly improved noise performance in the low light range. Rather an exotic animal in the line-up is the Mavic 2 Zoom. Also equipped with only a 1/2.3-inch sensor, it has a 2x optical zoom, which enables it to get different perspectives for a given framing (perspective depends on subject distance), and even a very cool aerial mode called Dolly Zoom. With the exception of Spark, all these models are compact and easy to transport. The Mavic 2 Pro offers the maximum picture quality among these and is very portable, making it the go-to drone for many current photographers, your truly included.
Professional Drones • DJI Inspire 2 Pro (theoretically starting from $2800 but with a better sensor and exchangeable lenses it's more like $6400 and upward) • DJI Matrice (from $6340 with a gimbal, not including a camera) • FreeFly Alta 8 (from $18500).
Drones in this category have different camera options with interchangeable optics. From the integrated gimbal with Super 35-millimeter sensor (Zenmuse X7 to Inspire 2) to the digital film camera (Arri Alexa Mini to FreeFly Alta), almost everything is possible here for money. The take-off weights of these devices start at approx. 4 kilograms, which considerably increases the administrative effort. The design allows the camera to move independently under the drone at a 360 degree angle. These drones are often controlled by at least two-person teams and are suitable for professional film productions.

What's Next
Now we know, more or less, how a camera drone is built and how its parts are connected. We know that today's camera drones are mostly quad-copters, with native stabilized cameras mounted on a gimbal. But what can these aircraft do? Why choose a drone over a helicopter or a plane? How has the drone changed the world of landscape photography? I will cover all this next.
Big thanks to my friend Daniel Haussmann for the help with the model survey.