Article: On the Importance of Naming Images
Posted on 2nd July, 2015 - Back to Blog Listings
This time I'll talk about a subject which might be less inherently connected to landscape photography, but as I see it, it's very relevant to this field as it is to other kinds of photography, and through it one can have a larger appreciation for our craft and a stronger connection to one's own art.
Naming a piece of art has always been important, not only to have a way to refer to the piece, but also, and much more importantly, to present a window to the creator's vision and ideas, to clarify his intentions when creating the piece and to provide additional content to the visual. In 'artistic' photography it seems that the situation is similar, and an image's title sometimes holds much more than can be seen in the image itself, insinuate as to the photographer's motives and feelings and hint at things which can be missed otherwise. Even 'Untitled' images are often left untitled for a good reason. The title, or lack thereof, is a critical part of the art.
It appears to me that nature and landscape photographers often neglect giving attention to naming their images. It might be because they produce too many images to come up with original names for each of them (unless you count 'Crater Lake Sunset XVIII' an original name!), or it may be due to lack of a deep connection to the art they produce. In any case, it's a shame. Nature photography is as much an art as any kind of photography, and its products should bear similar characteristics, titles included. Titles can add a whole lot to a landscape image. Take for example the first image shown here, 'Canary Cave', shot in Katla Glacier, Iceland, on a beautiful winter day during my 'Land of Ice' workshop. The vast majority of responses I got to the image were from people who were delighted to have discovered the canary-shaped contour. They told me they had liked the image for its overall appearance, for the colors in the ice and for the top-view of the mountains in the background, but once they read the title and saw the canary, a whole new dimension opened up, they could better share my views and most importantly, understand the art is it was supposed to be understood.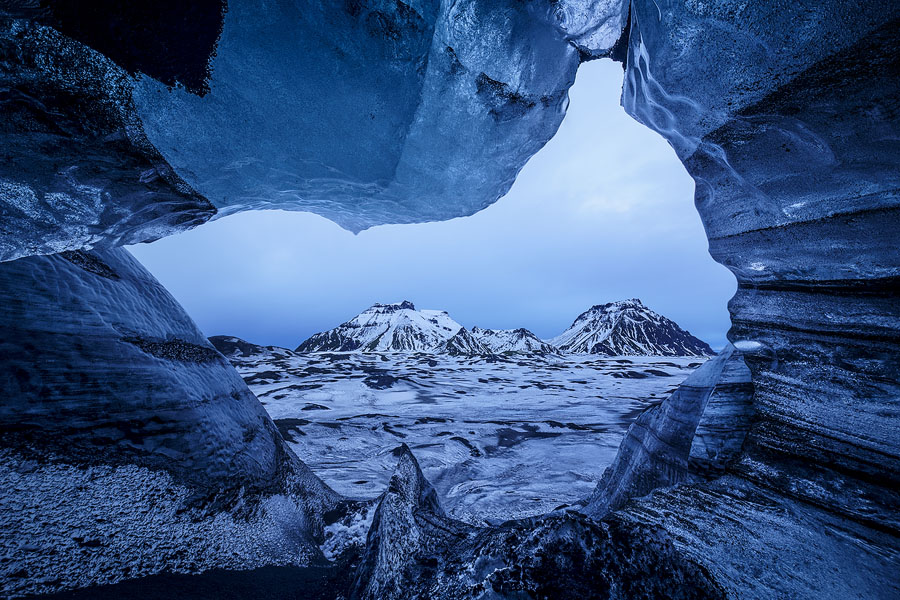 One of my most popular shots ever, 'Spot the Shark', is perhaps the culmination of my message. What could contribute more to an image than a hint to the very thing which makes it so special? I've had people go crazy over the 'shark', debating where it is and enjoying the revelation. This most definitely made people more exposed to the image, and it even appeared in a National Geographic book, dare I say due, in part, to its title.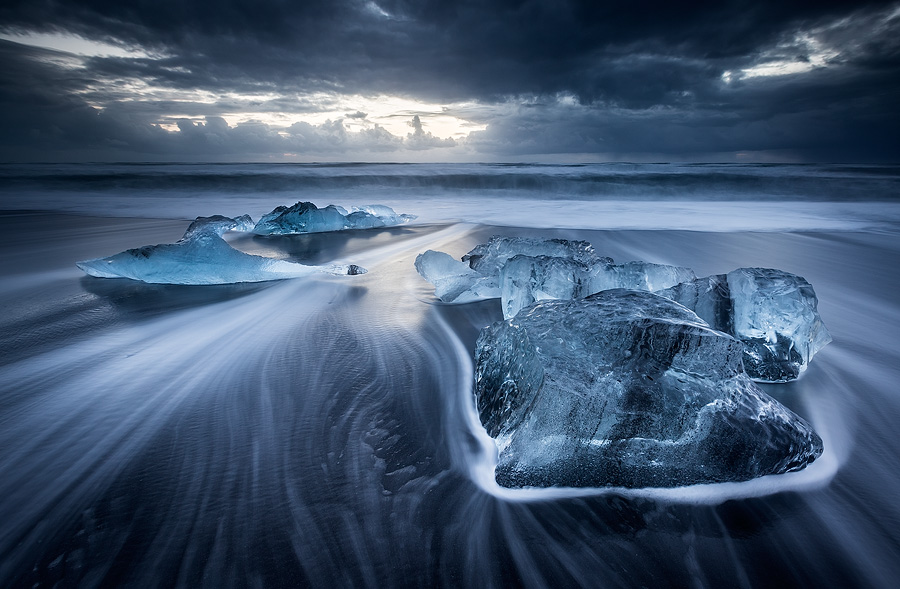 A deeper meaning is carried in the title of the following image, 'The Harp of Kleifarvatn'. It is very poetic to cross-attribute natural phenomena, and a beautiful display of Aurora Borealis can be seen as music to the eyes. In this particular shot, the aurora created a shape that looked like a harp – what could be more fitting than naming it accordingly, connecting the visual impact with the sensation of heavenly music?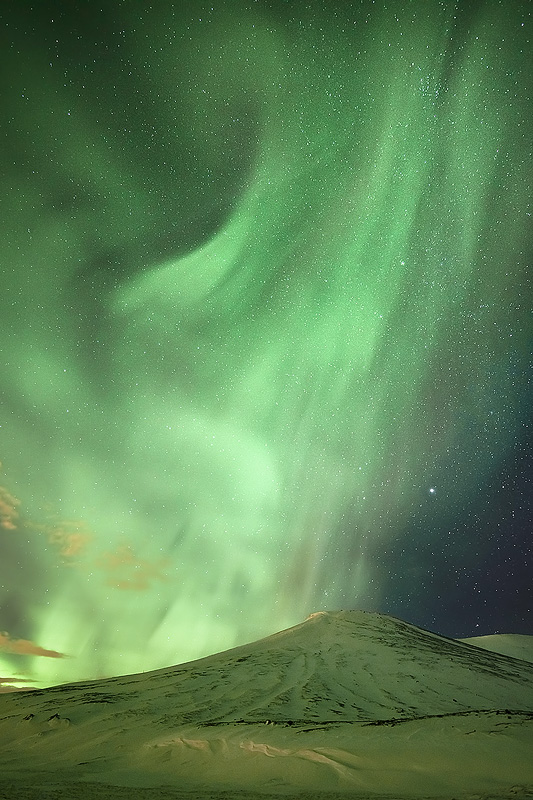 Let's move on. How about film references? I'm not a huge film buff, but I know what I like, and I love incorporating movie quotes in my daily life and yes, in my art. How about Star Wars for a start? The intricate dunes of Sossusvlei, shrouded in mist, immediately reminded me of Cloud City, the floating metropolis from The Empire Strikes Back and Return of the Jedi. It was a true joy naming this image, and it's a joy when a Star Wars fan connects it to the films.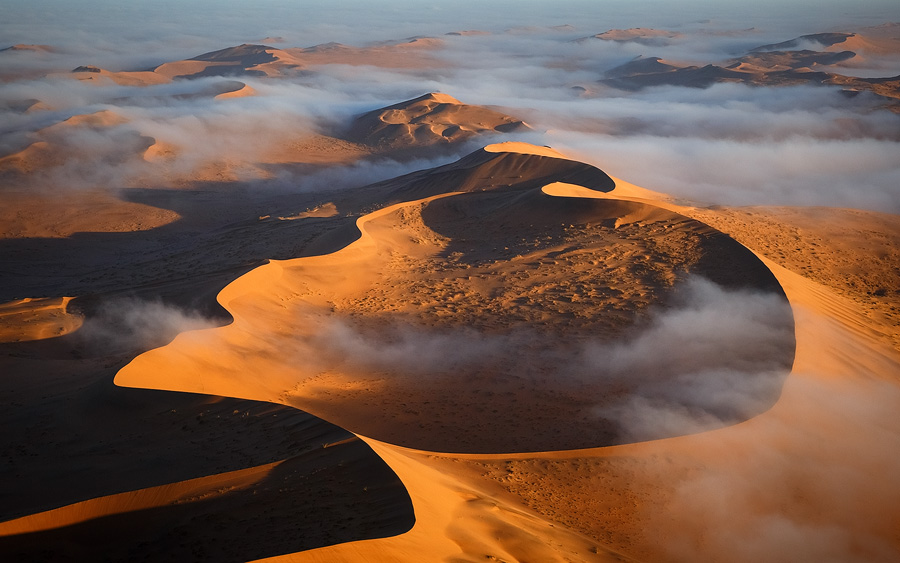 What about TV series? Comic books? You name it, I have a reference to it.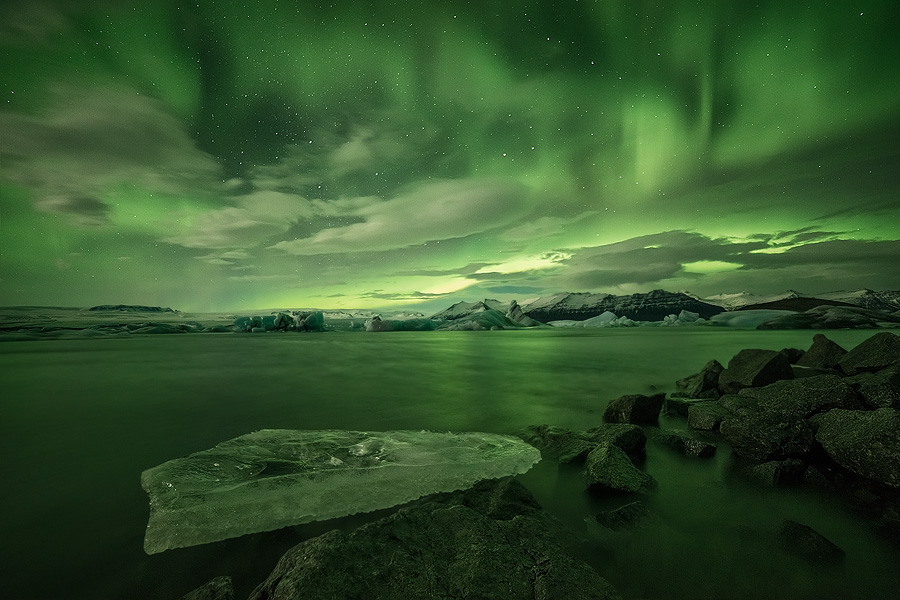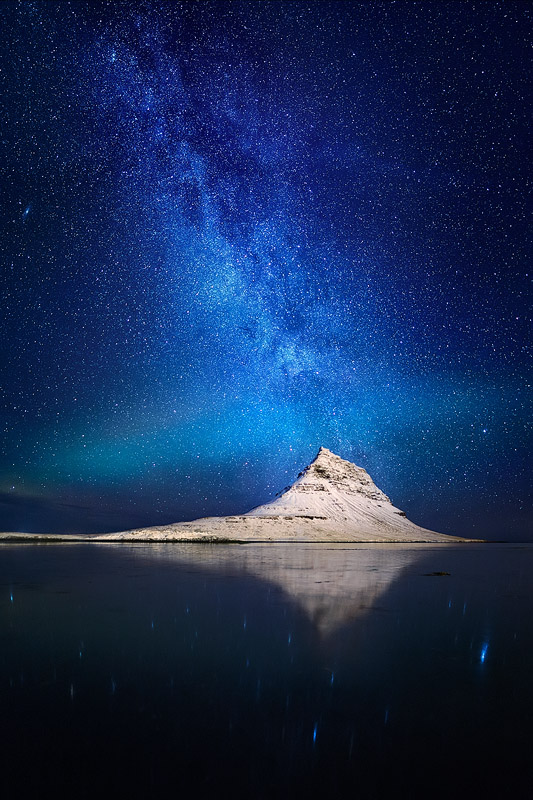 And it goes on and on. Music has always been a big part of my life. I have an insanely eclectic flavor and thus I listen to many musicians from very different fields. I just LOVE referencing album names, song titles and even lyrics in the titles of my images.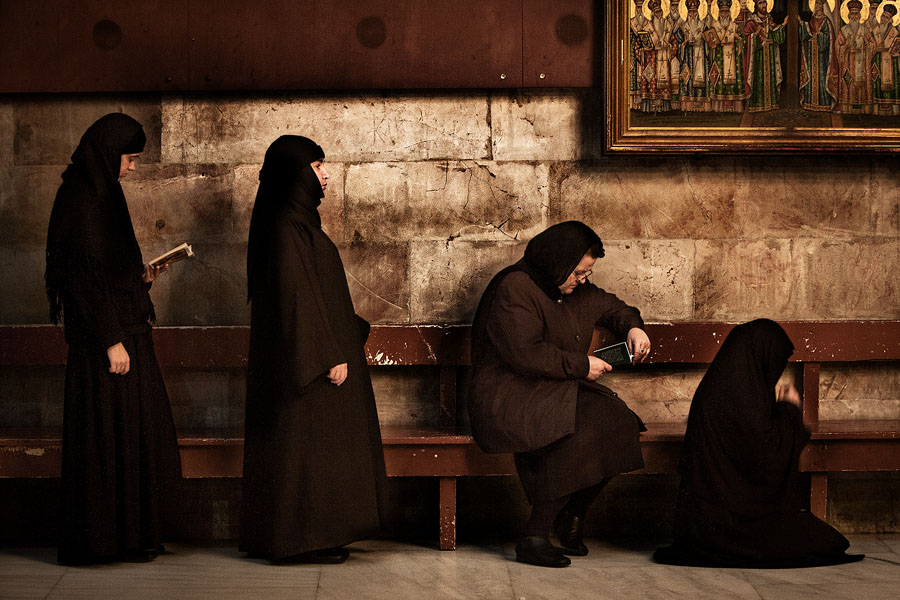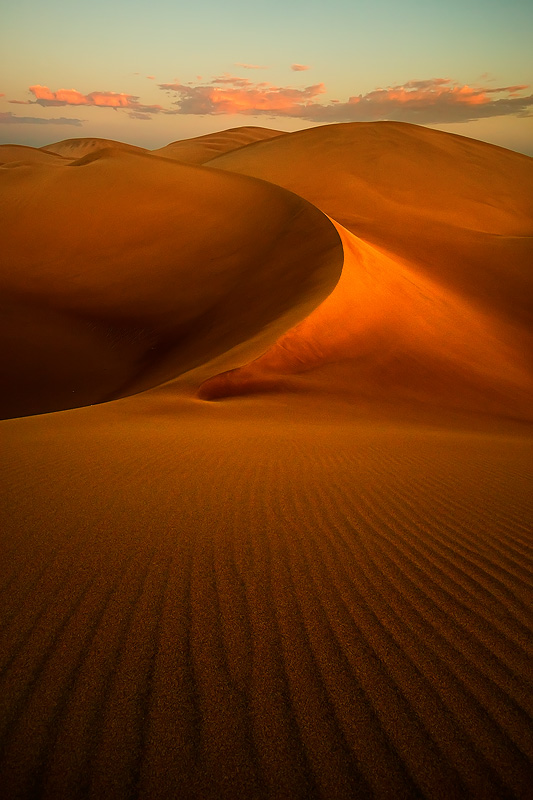 There can be even more kinds of contribution a proper title can supply. Don't ignore its importance to your art, give it the respect it deserves and your photography will benefit greatly.