Article: Zero Forecast
Posted on 27th December, 2014 - Back to Blog Listings
Landscape photographers love looking at forecasts, and for good reason. The readier you are for what's going to happen, the better prepared you are for the cloud conditions, the light direction and the overall weather, the more you can plan your shot, and so you can get to the right place at the right time to achieve what you've been planning for a long time. I agree, and I fully support people who direct themselves mainly using forecasts. But I tend to do things differently.
The way I see it, if you limit yourself to shooting only in predetermined conditions, you miss out on all of the beauty, the adventure, the surprise – things that make out a whole experience, not only a planned shoot. Some of my most beloved shots were taken in seemingly adverse conditions: extremely bad weather, bad Aurora forecast, wrong season, you name it. What started as a result of lack of knowledge and time – going to shoot when and where it's possible, instead of in the 'right' place and time - has now evolved into a conscious strategy, an awareness that forecast is only that – a forecast, and you can find most of the interest outside of the boundaries it seems to dictate. I find this attitude liberating, and moreover – beneficiary to my shots, in both diversity and visual appeal.
For example, let's go back to a magical night in northern Iceland, February 2013. I had been working hard scouting locations for my Iceland workshops, and shooting, withstanding winds and fighting my way in the deep snow took all the precious energy I had. By evening, temperatures were down to -15 degrees and I was getting quite sleepy. On top of that, the Aurora forecast was a disappointing zero!
The logical thing to do was give up and go to sleep, but instead I decided to go and shoot star reflections on the snowy lake Mývatn. I wasn't expecting much more than stars, but then the magic of the unexpected happened: a faint green line appeared, first on my images (long exposure and high ISO reveal more than the eye can see at night), and then in front of my eyes. The green line gained strength and brightness and slowly began rising above the horizon. A few minutes later, a spectacular Aurora Borealis light show began – one of the most amazing I've seen to this day.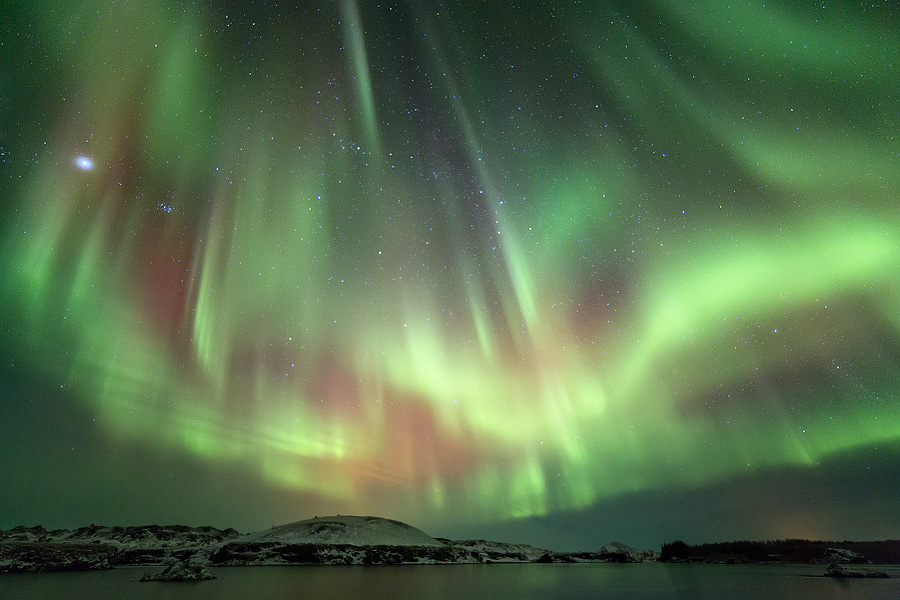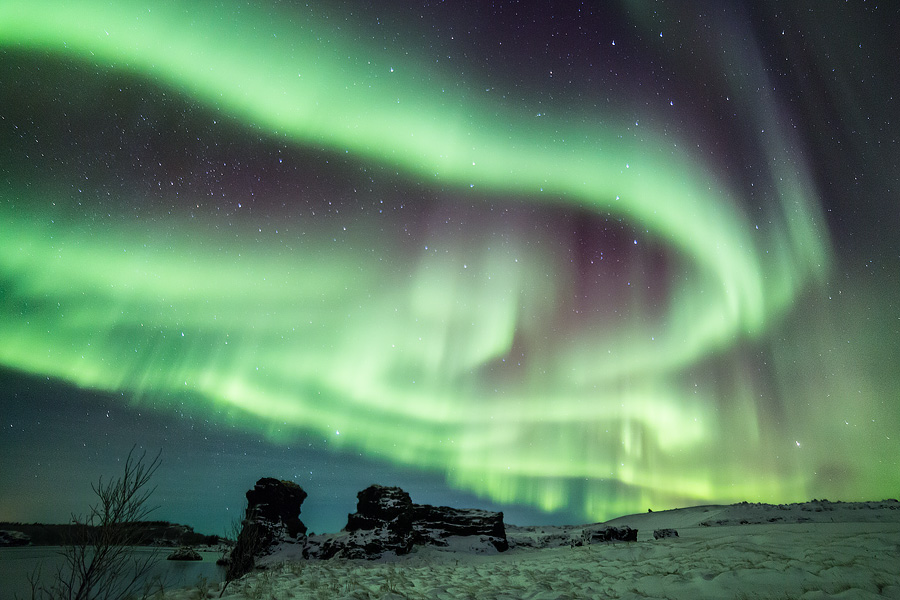 On another occasion, again in Iceland, I was shooting with a friend in the southern village of Vik. The weather was terrible: a day or two before we were confined to our hotel for 24 hours under a monstrous snow storm, and the snow was still falling, accompanied by harsh winds. Against all logic, we decided to try our luck and ignore the forecast. When approaching the black beach, we were struck by sharp sleet stinging our faces. We had to stand like penguins, unable to see or do anything. But then, the sleet stopped for a minute, and I was left with a black beach, completely covered by white grains. This was one of the most unique landscapes I'd seen, and without a doubt a very original capture of this ultra-photographed location. Again, going against the forecast proved the right thing in retrospect.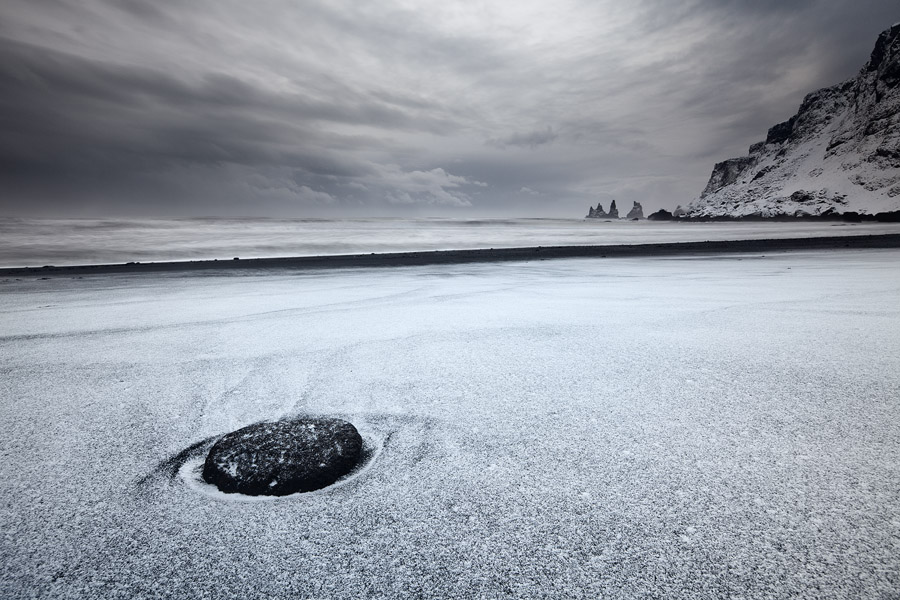 There are many more examples, one of them being a personal favorite, 'Dark Matter', an image I shot during a rain storm in southern Iceland. To read more about this image and how I shot it, see here.
Ignoring the forecast can seem counterintuitive. But as nature photographers, the most interesting, visually compelling and exciting shooting experiences come at the time and place where we least expect them.