'SEA OF SAND' - NAMIBIA WORKSHOP ANNEX
Price: €4790 pp (or $US equivalent. Price valid until August 31st, 2024) / Deposit: €2490 pp
AVAILABILITY
29th June - 4th July 2025
Namibia holds far more than can be seen in 9 days, and so I've decided to add an annex to my long-running workshop, in which we will venture into 2 more incredible locations.
This annex is timed to fit seamlessly with the main workshop, shortening travel times and fitting much more phoographic insanity into an already amazing trip. If you have the time, I highly recommend it!
Main Features
6 additional days in 2 amazing locations: Spitzkoppe and Swakopmund.
Incredible dune photography in arguably the most beautiful dune-field on Earth.
Optional open-door helicopter photography flight over the dunes of Sandwich Harbor - a truly mind-bending experience.
Professional photo guidance by an award-winning landscape photographer and a local guide expert in Southern Africa
Comfortable 4X4 transfers throughout the trip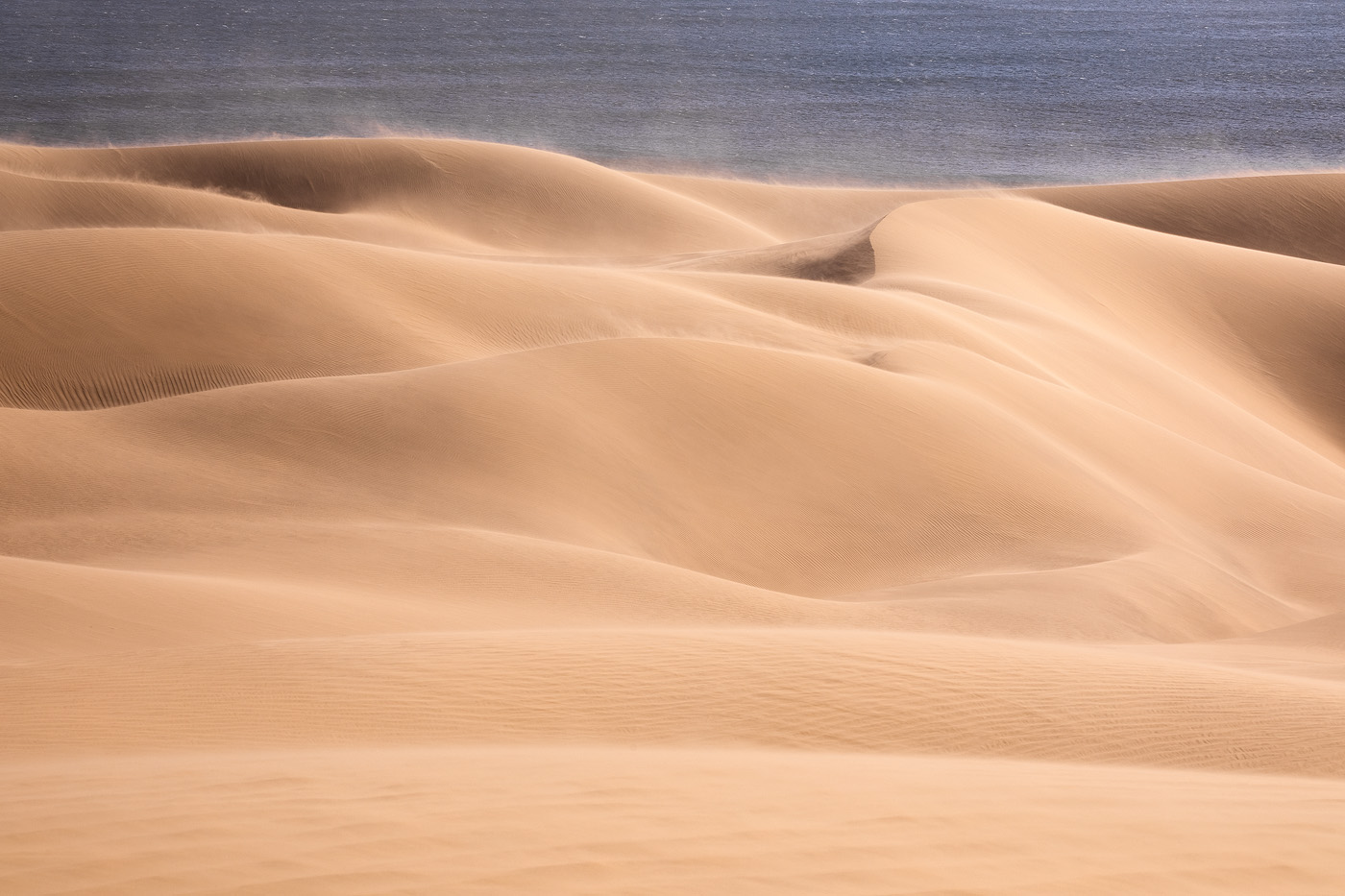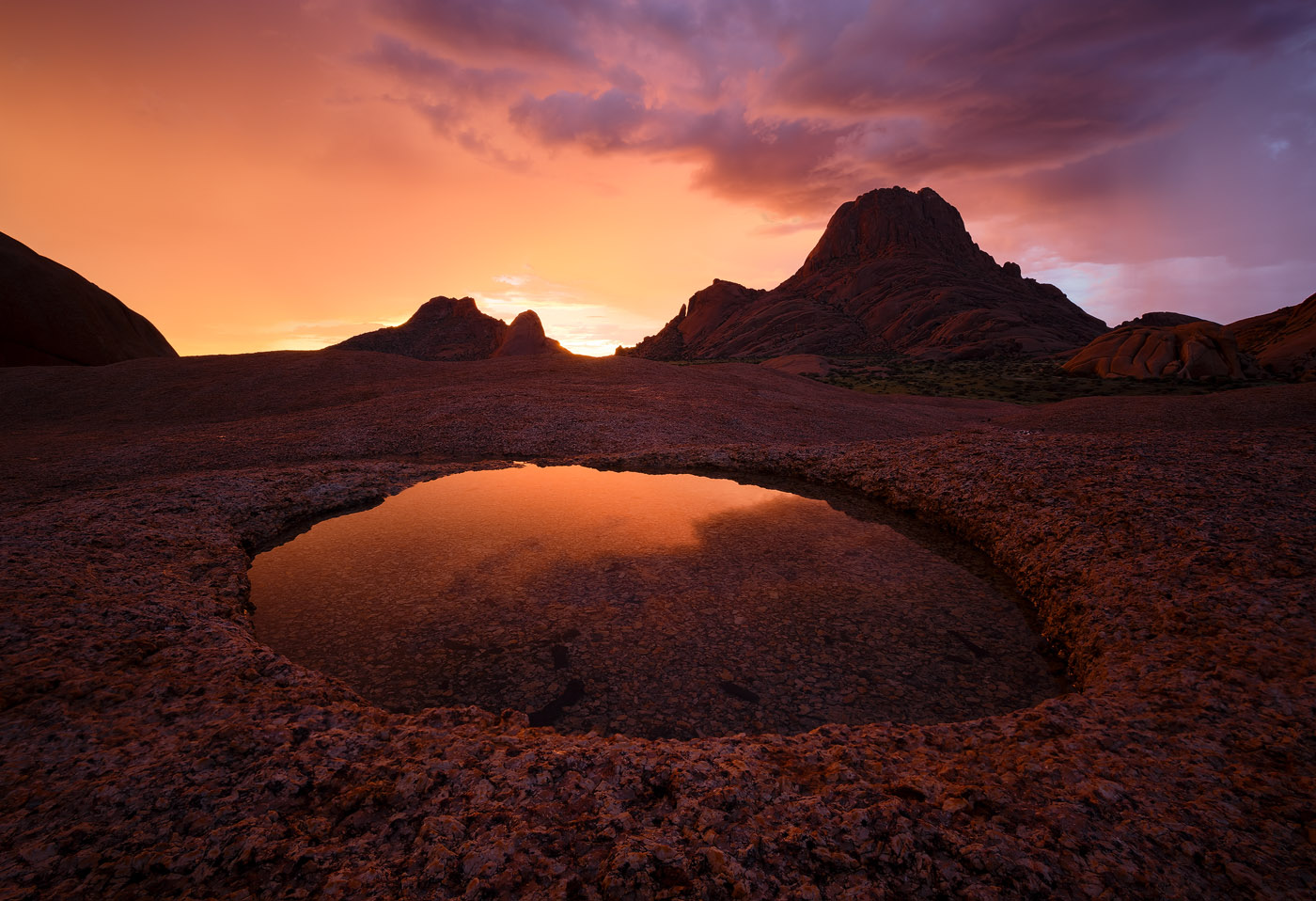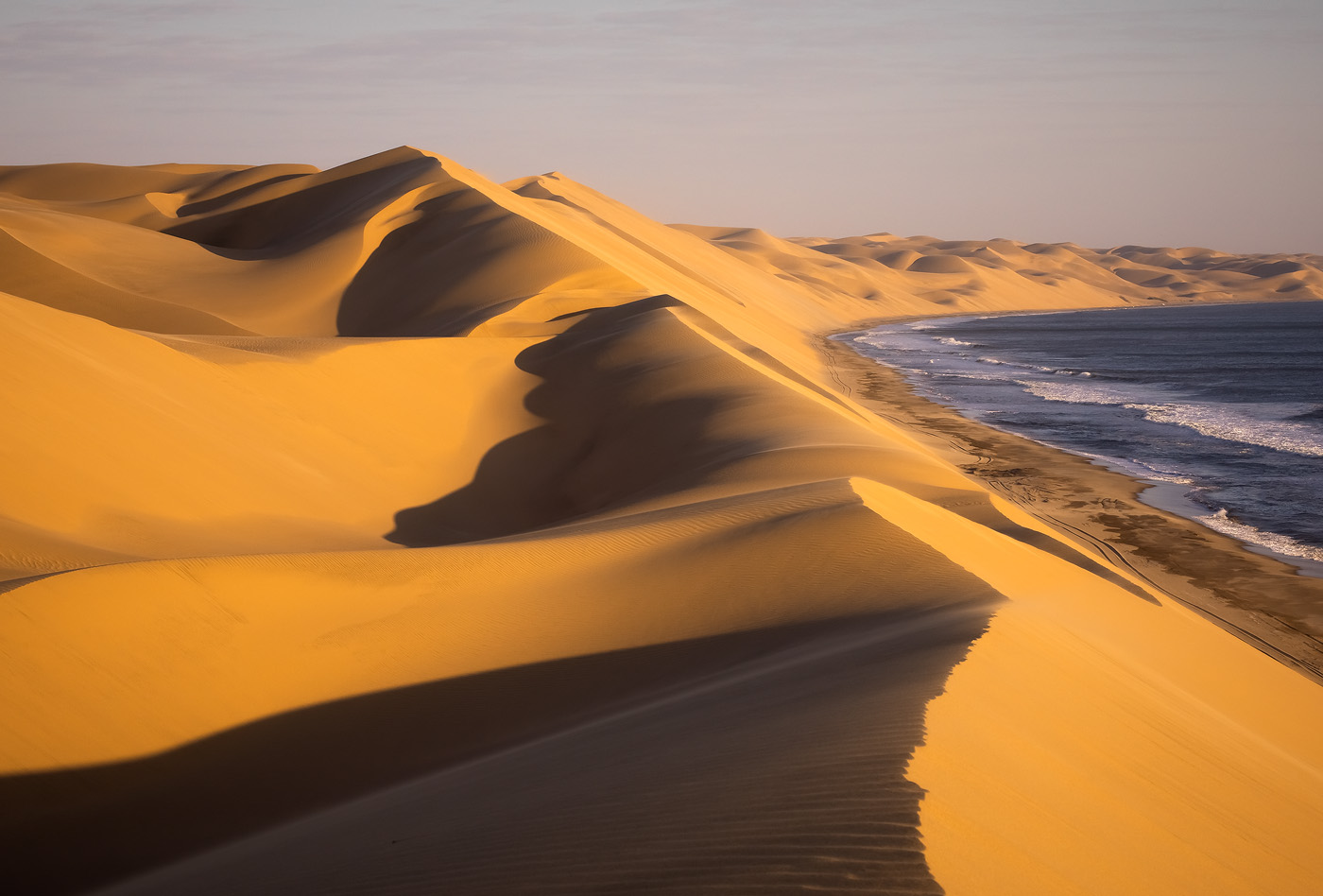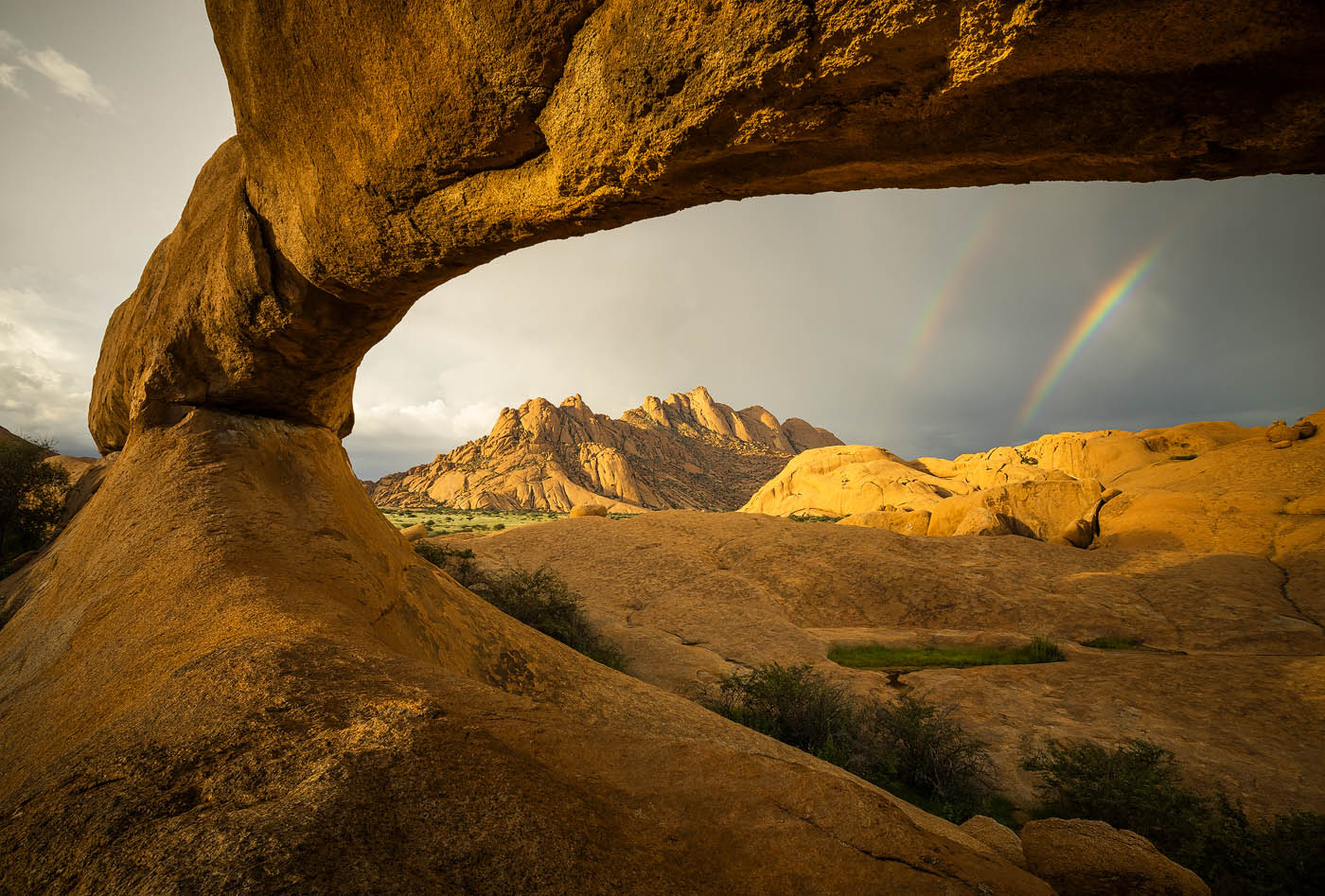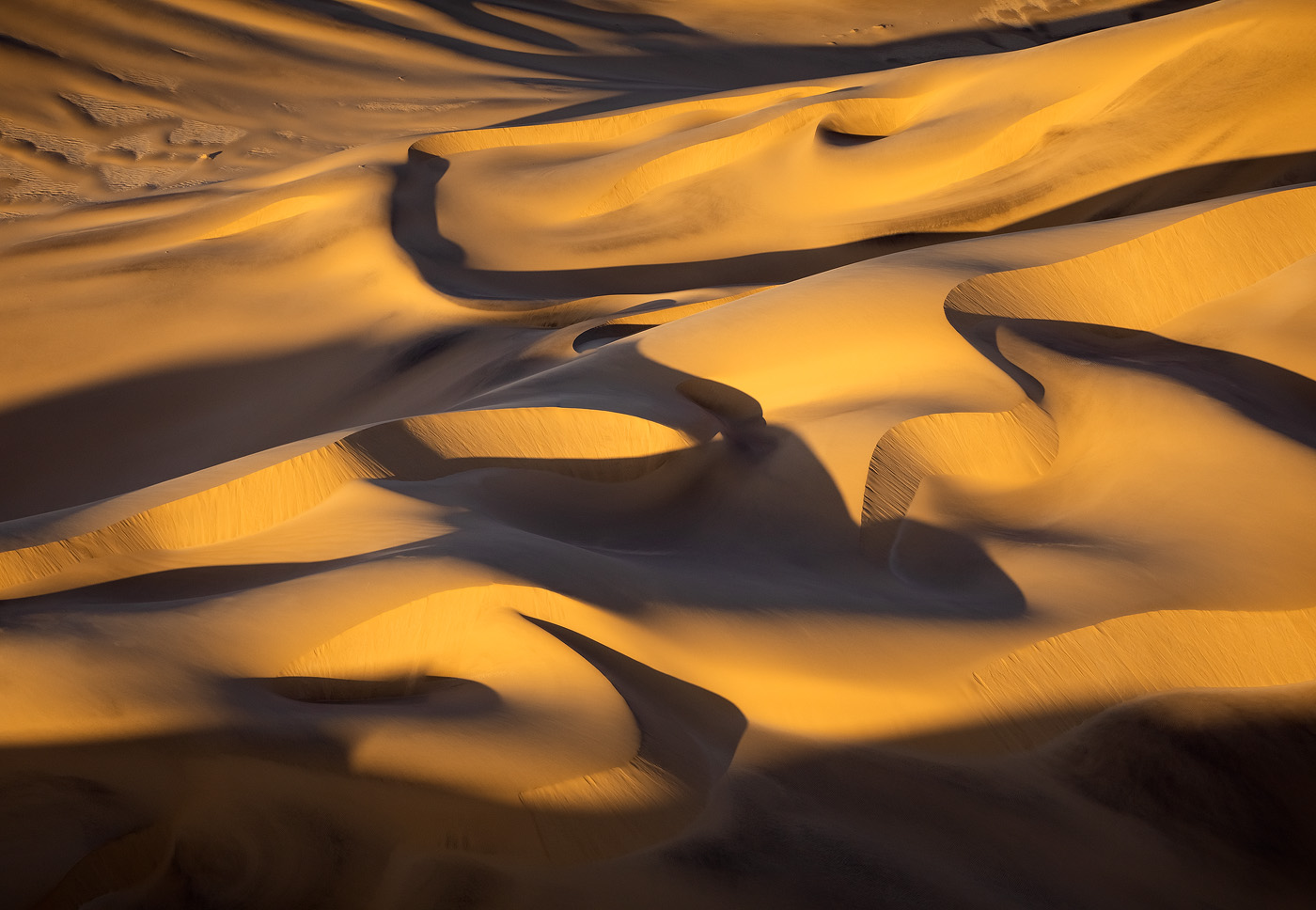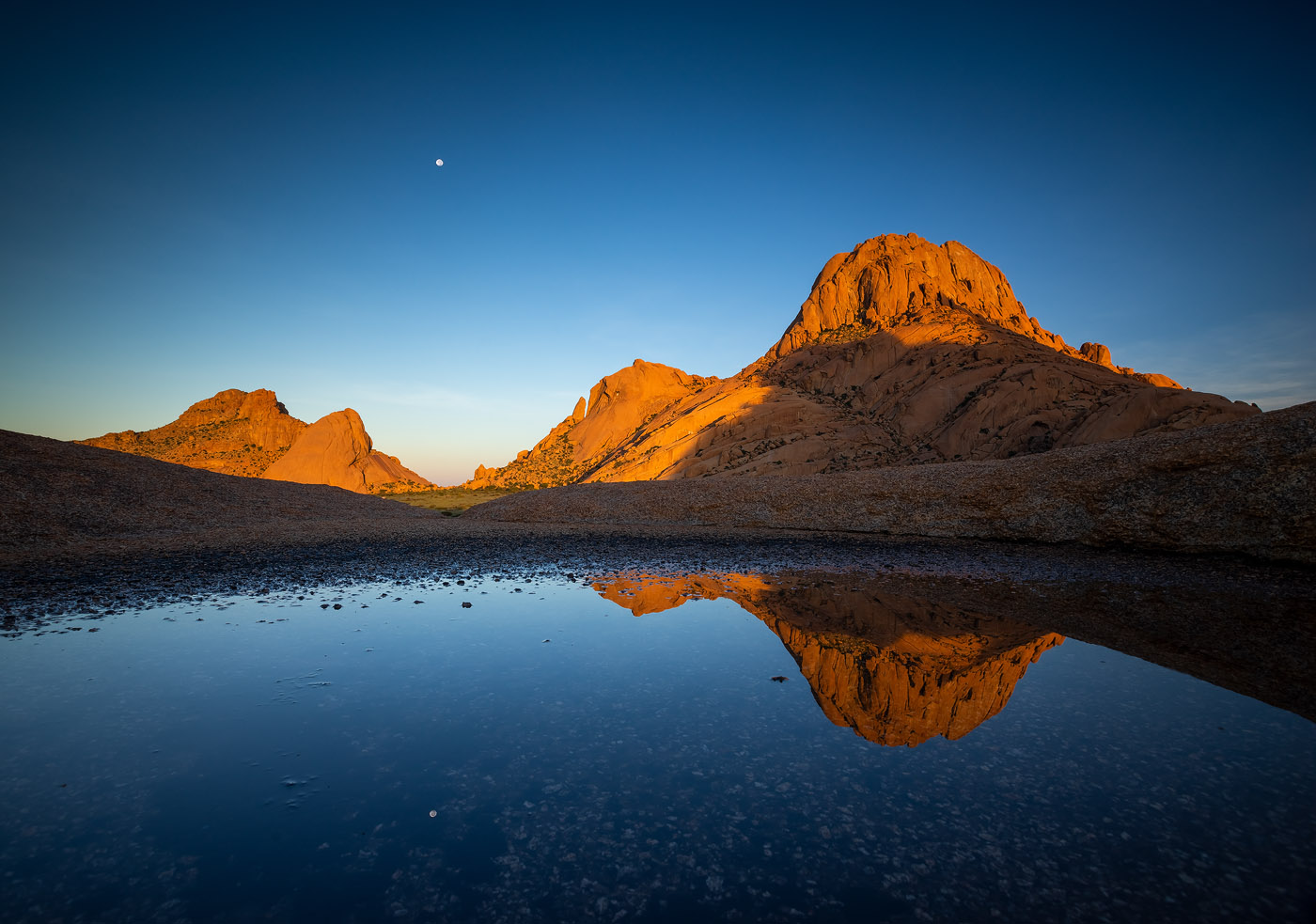 Day 1 On to Swakopmund
Upon leaving Sossusvlei and saying goodbye to the rest of the participants, we will continue, driving to the coastal town of Swakopmund, at the very west of Namibia. There we will settle in the best hotel in town. Some of the participants will take a helicopter ride above the dunes of Sandwich Harbor, while the others will hop on our 4X4 vehicles and shoot the dunes from the ground.
Days 1-3 Shooting the World's Most Beautiful Dune Field
During 3 sunsets and 2 sunrises, we will shoot what I see as the most beautiful dunes in the world. While much smaller than those of Sossusvlei, the dunes of Sandwich Harbor are vastly more complex, intertwined and photogenic. There are small dunes right next to Swakopmund, and larger dunes a bit further away. We will use our 4X4 vehicles to shoot all of the best dune locations and make very good use of our time.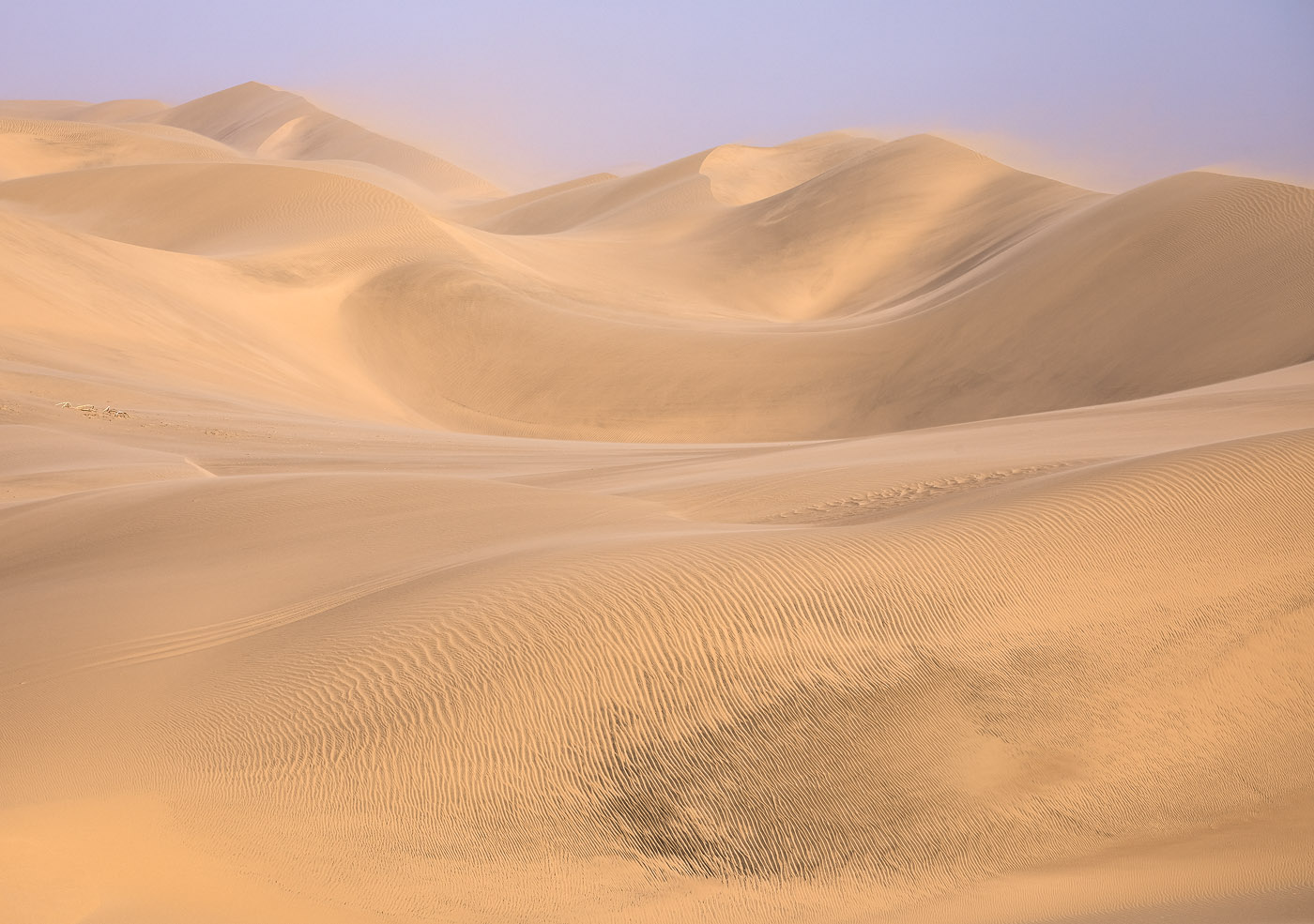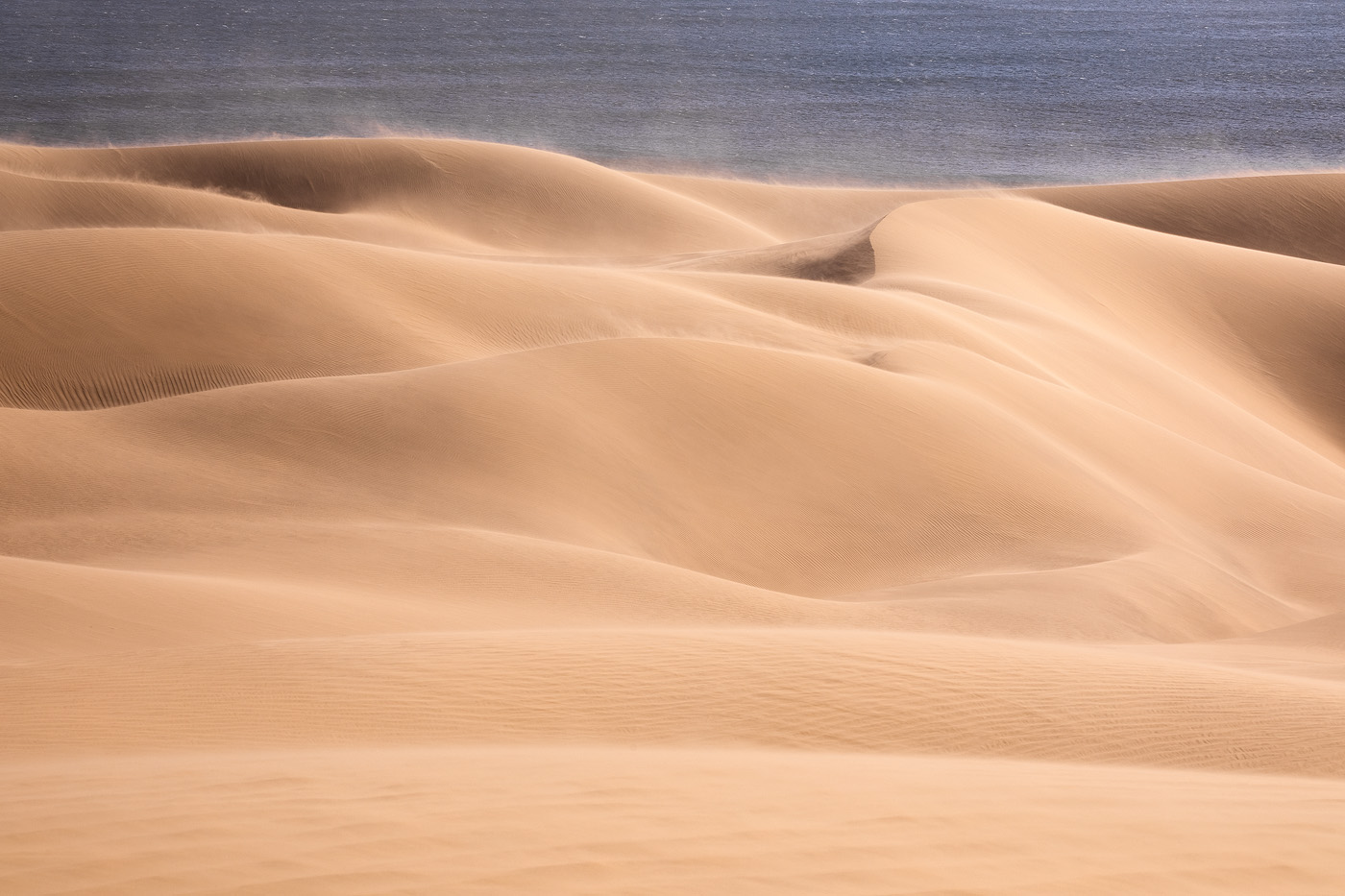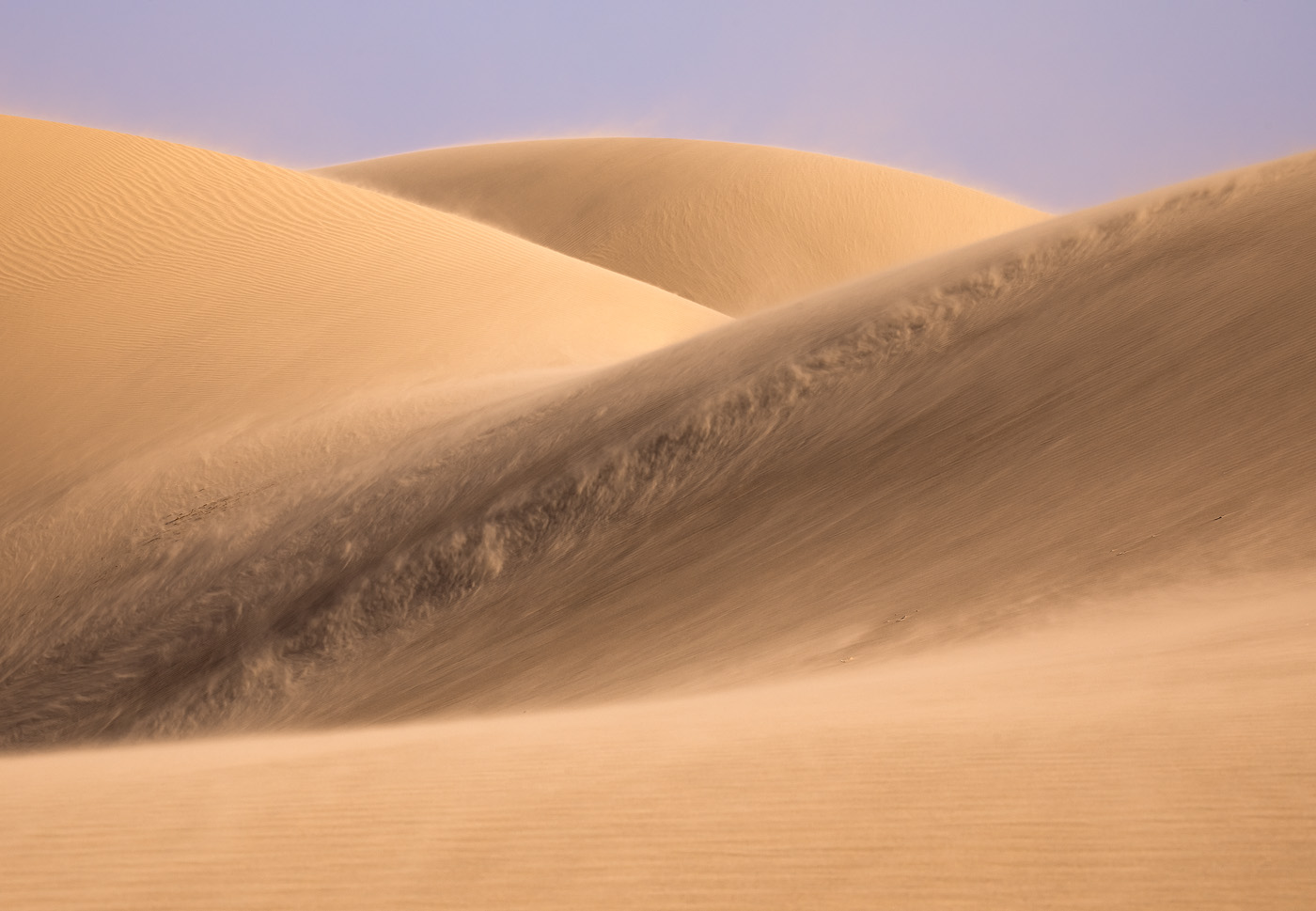 Cruising between the dunes in the 4X4s is an experience on its own, but the guides will use their local knowledge to make the right decisions and find the best spots with regard to conditions, light, sun direction and photographic pomposition.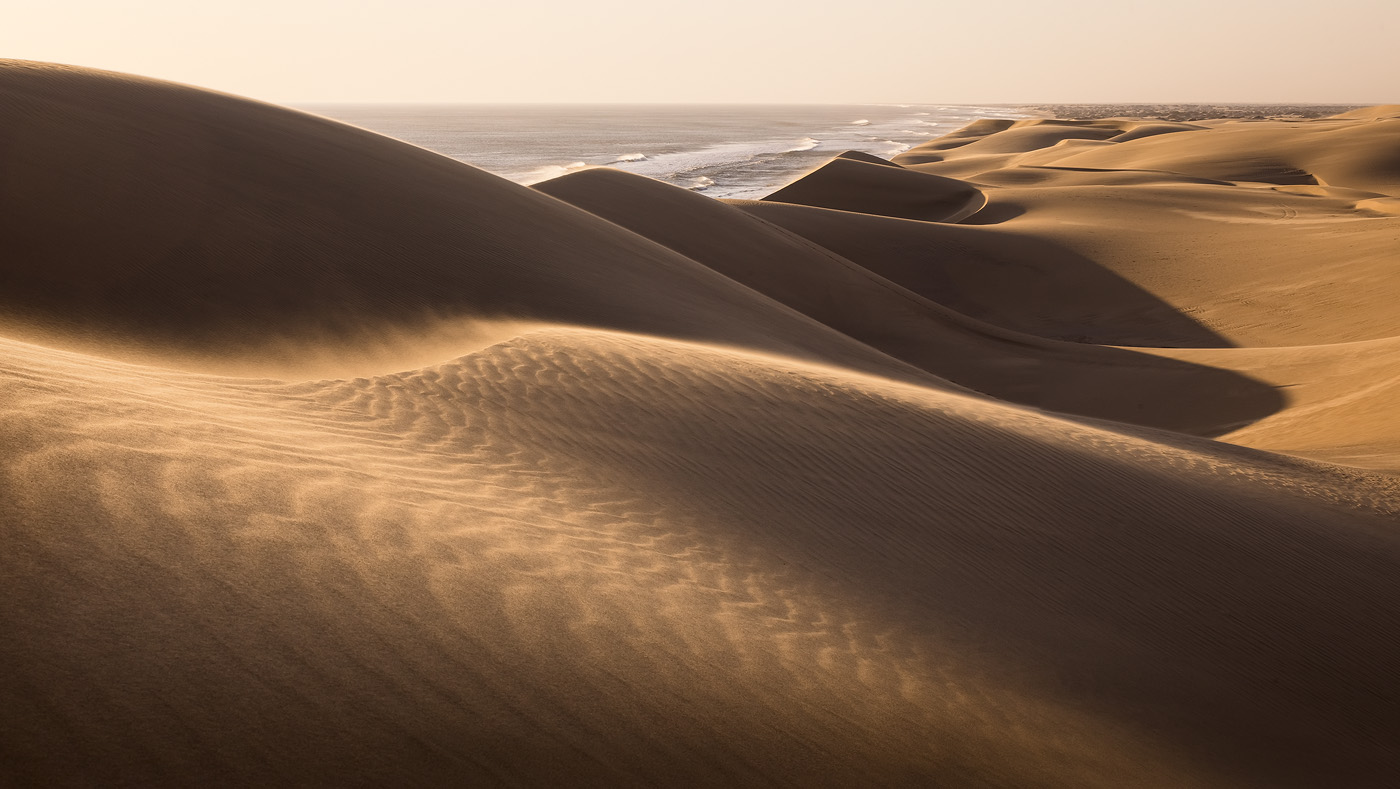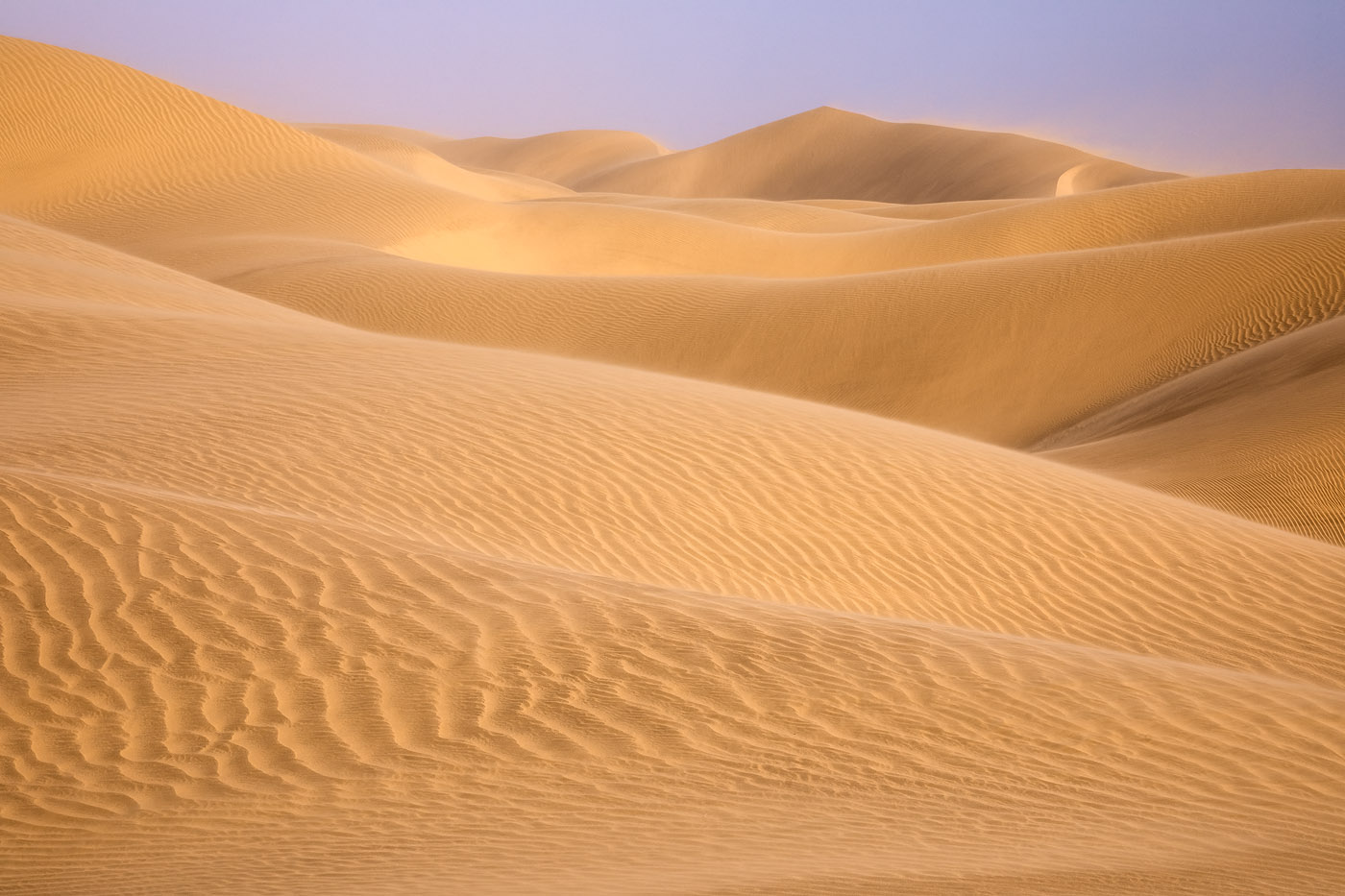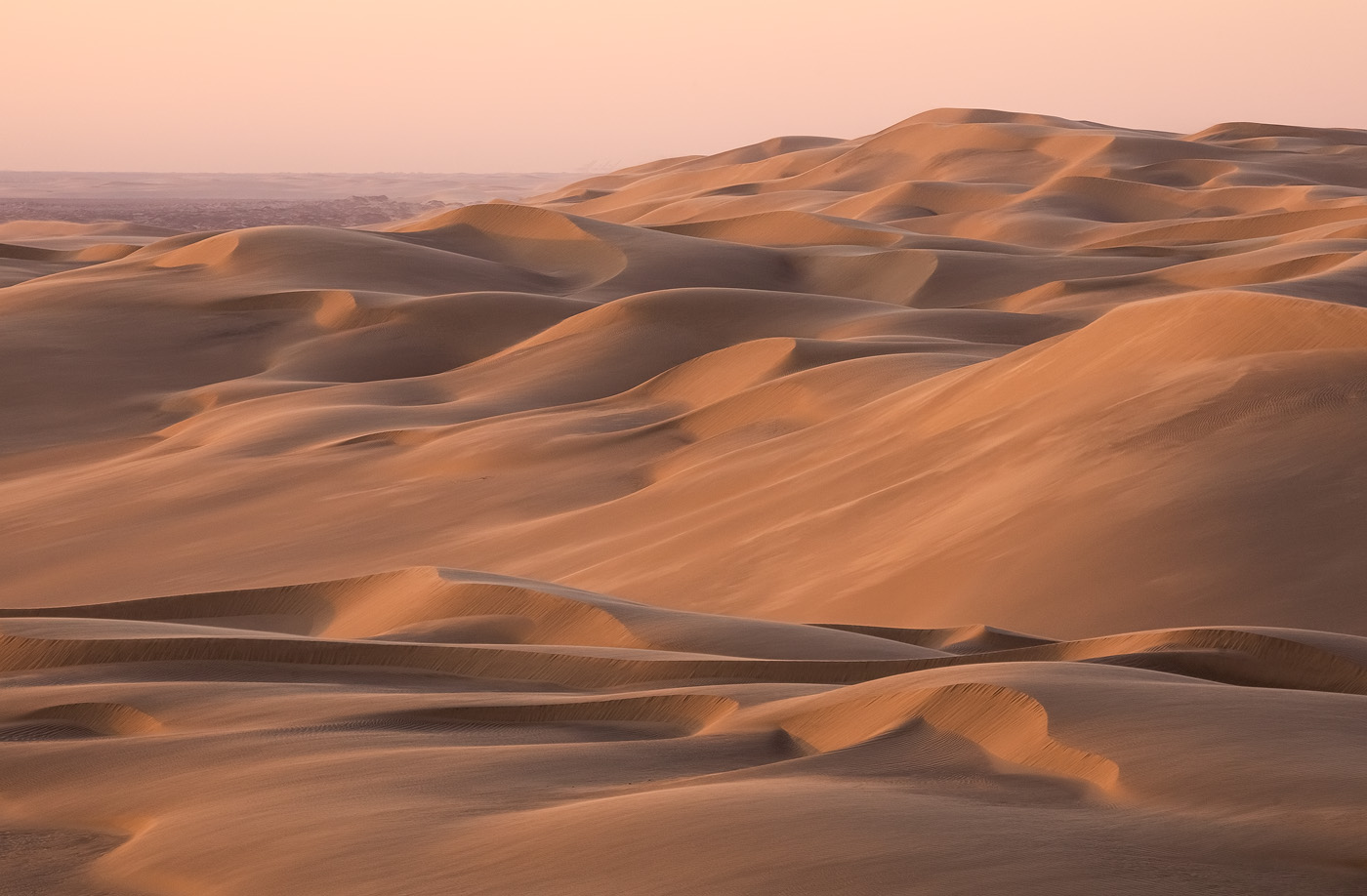 But that's far from all. The workshop offers an optional helicopter flight above the landscapes of Sandwich harbor. Flamingos flock by the thousands in vast, colorful wetlands, and the photographic possibilities are endless.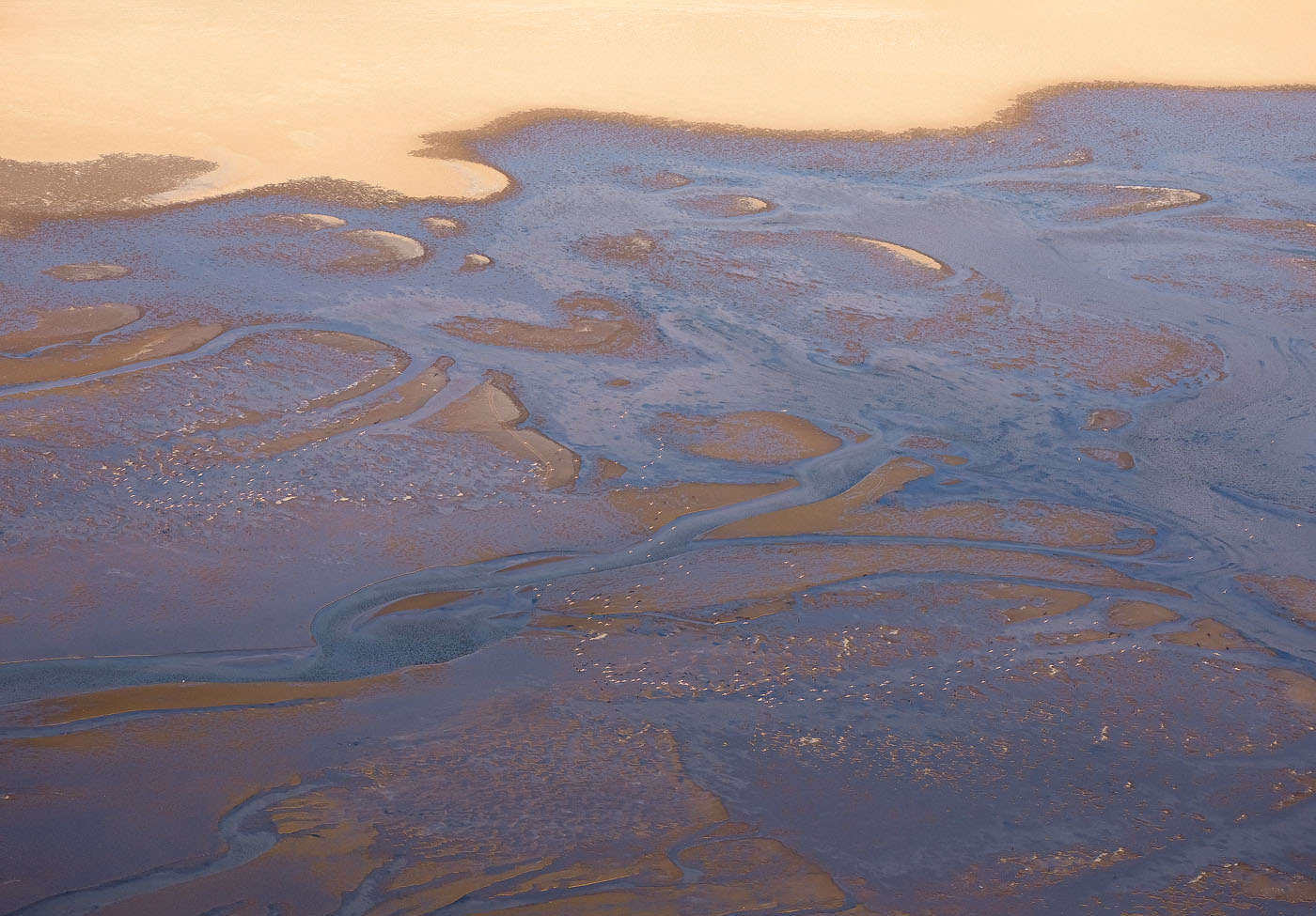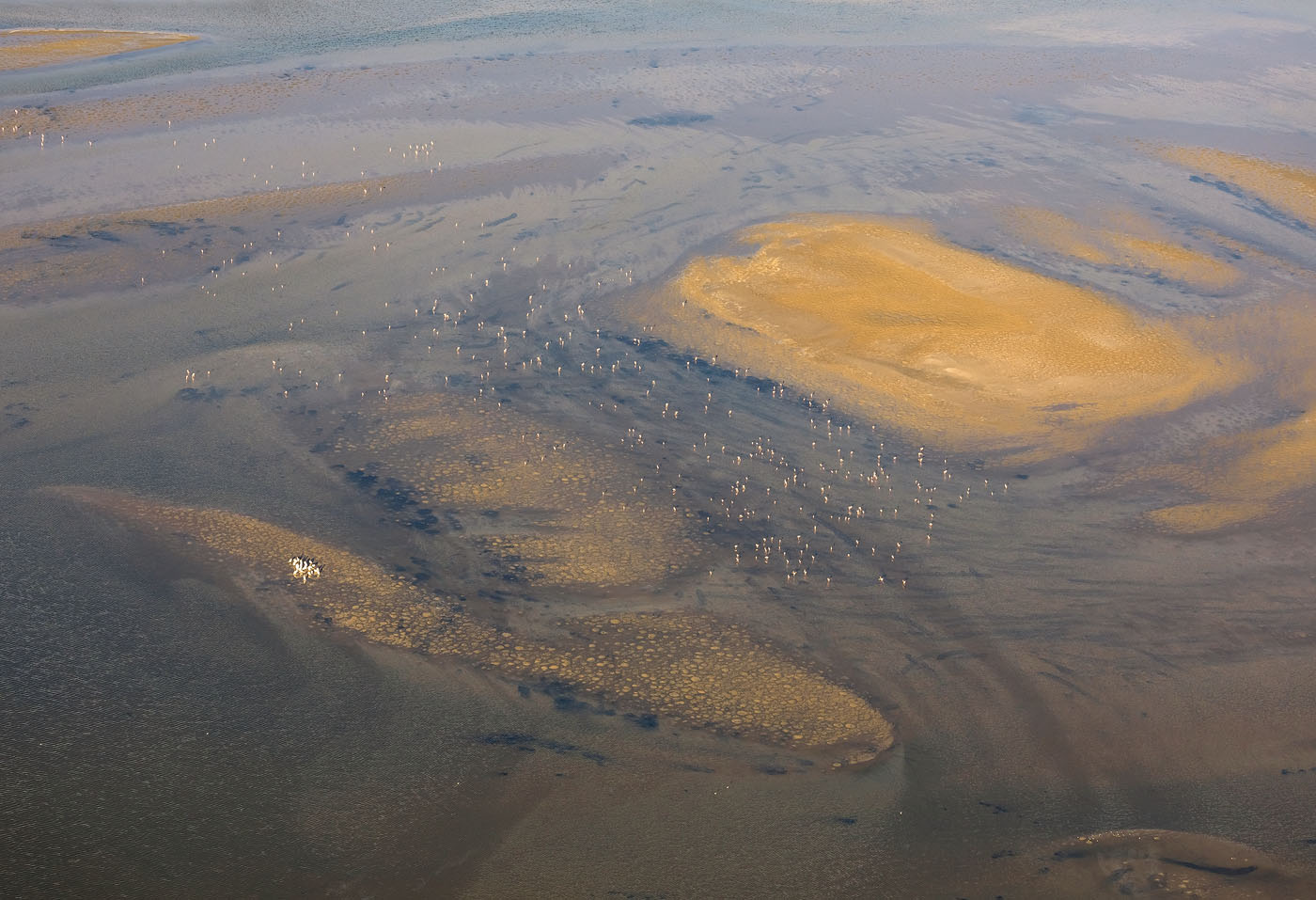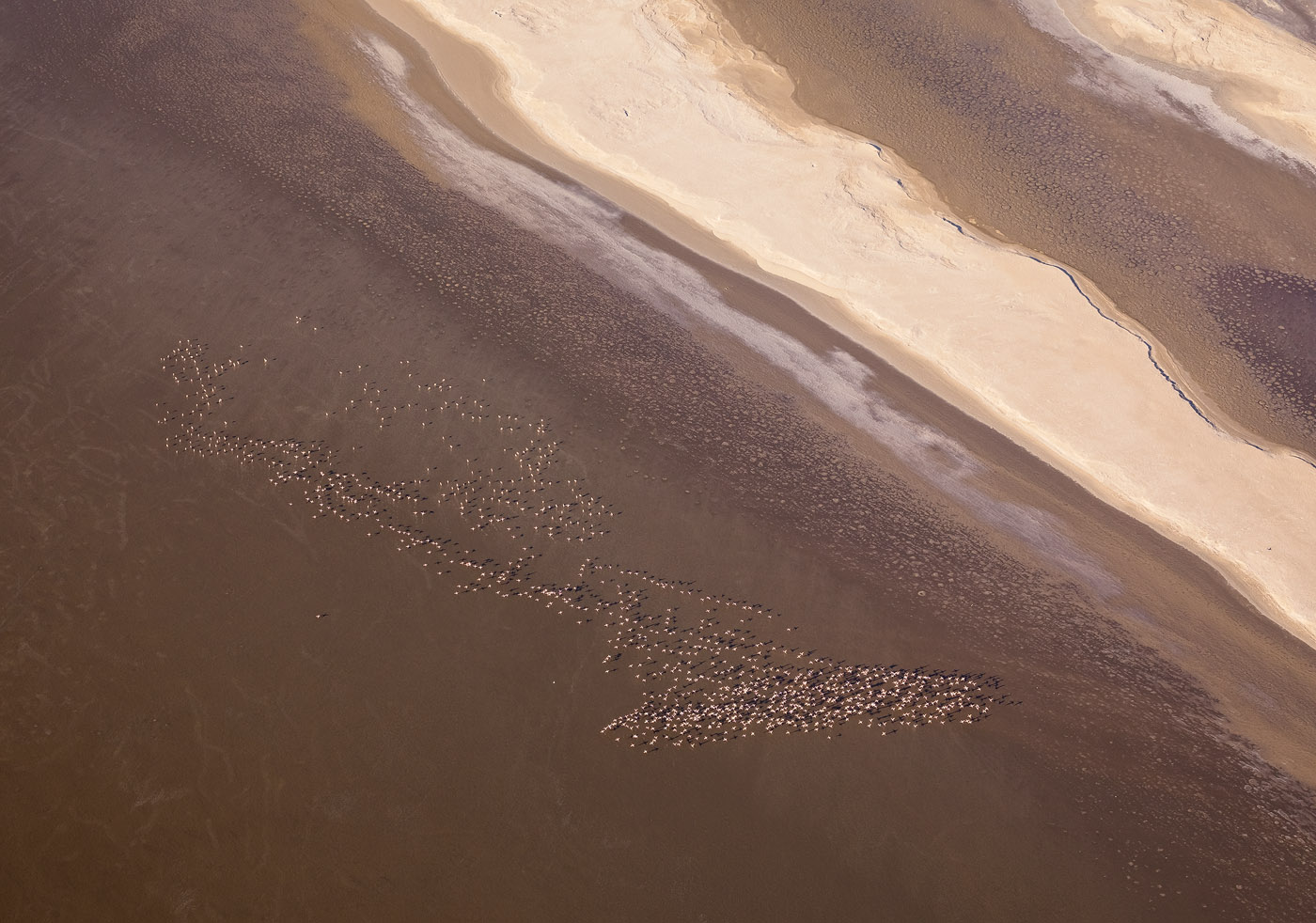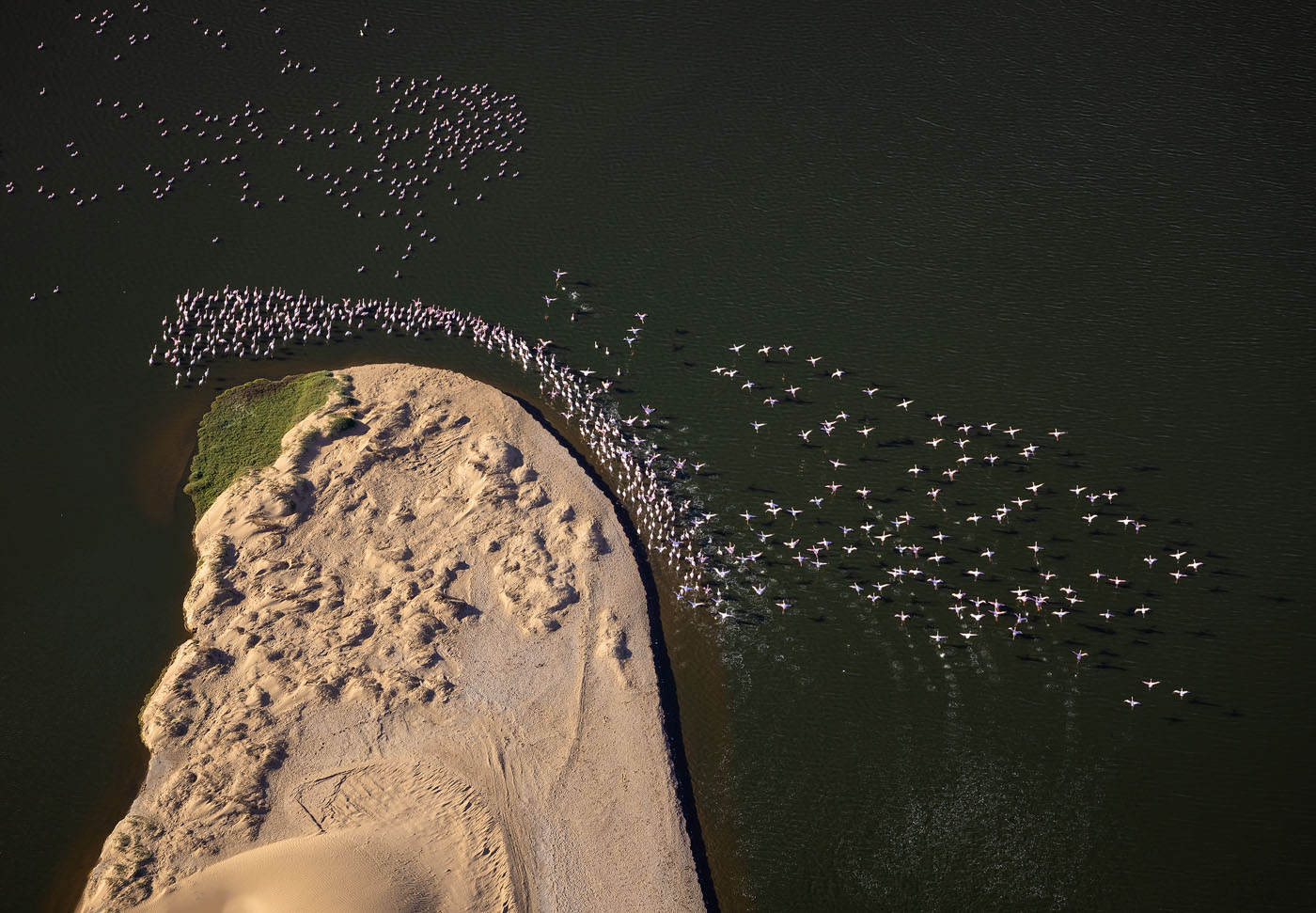 The cherry on top of the heli flight will surely be the dunes. I will guide the pilots to get you to the correct spot in the critical time during sunset, so you are able to capture truly amazing dune shots. This can be tricky due to the vastness of the dune field and the multitude of choices, but I have it all figured out!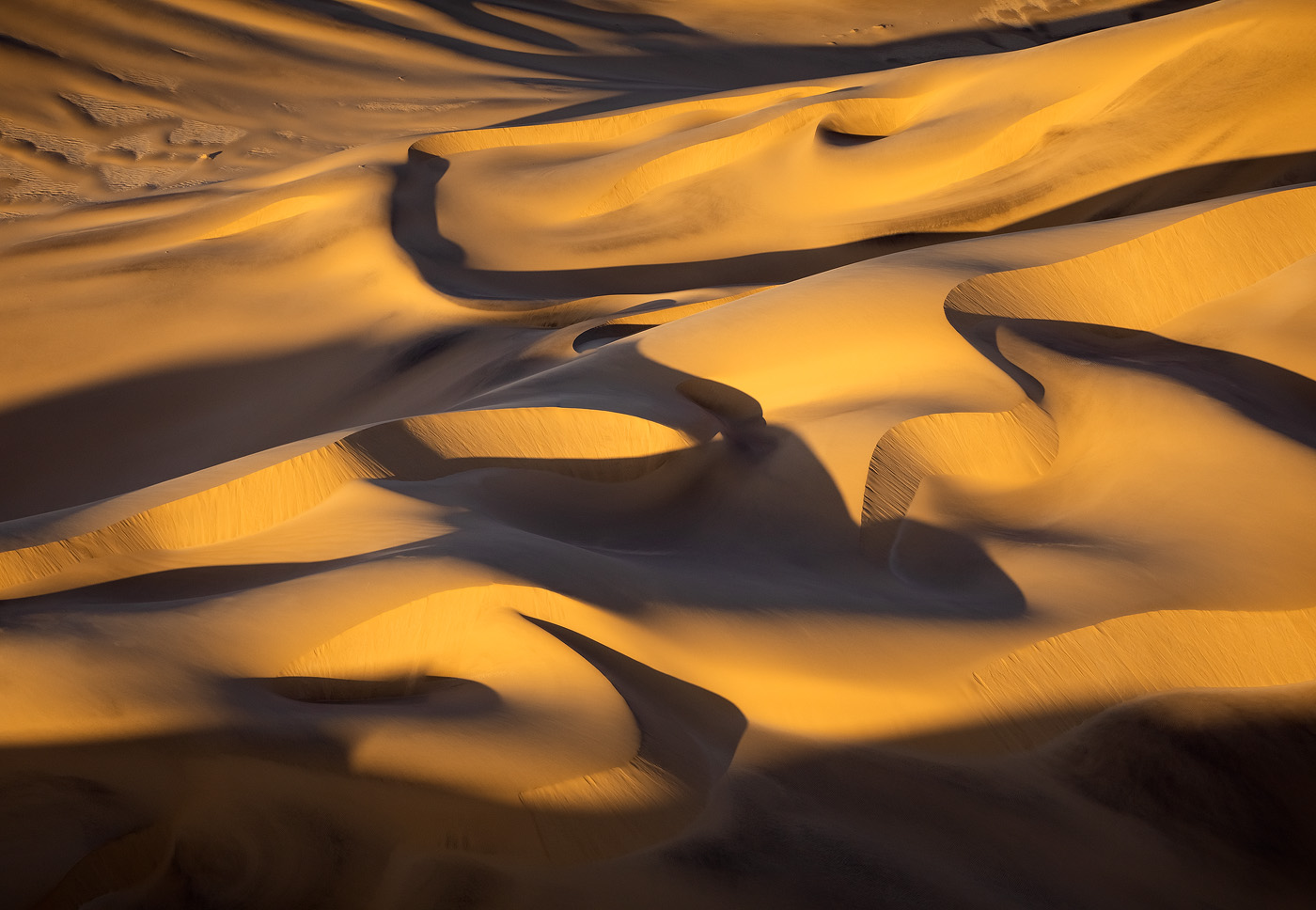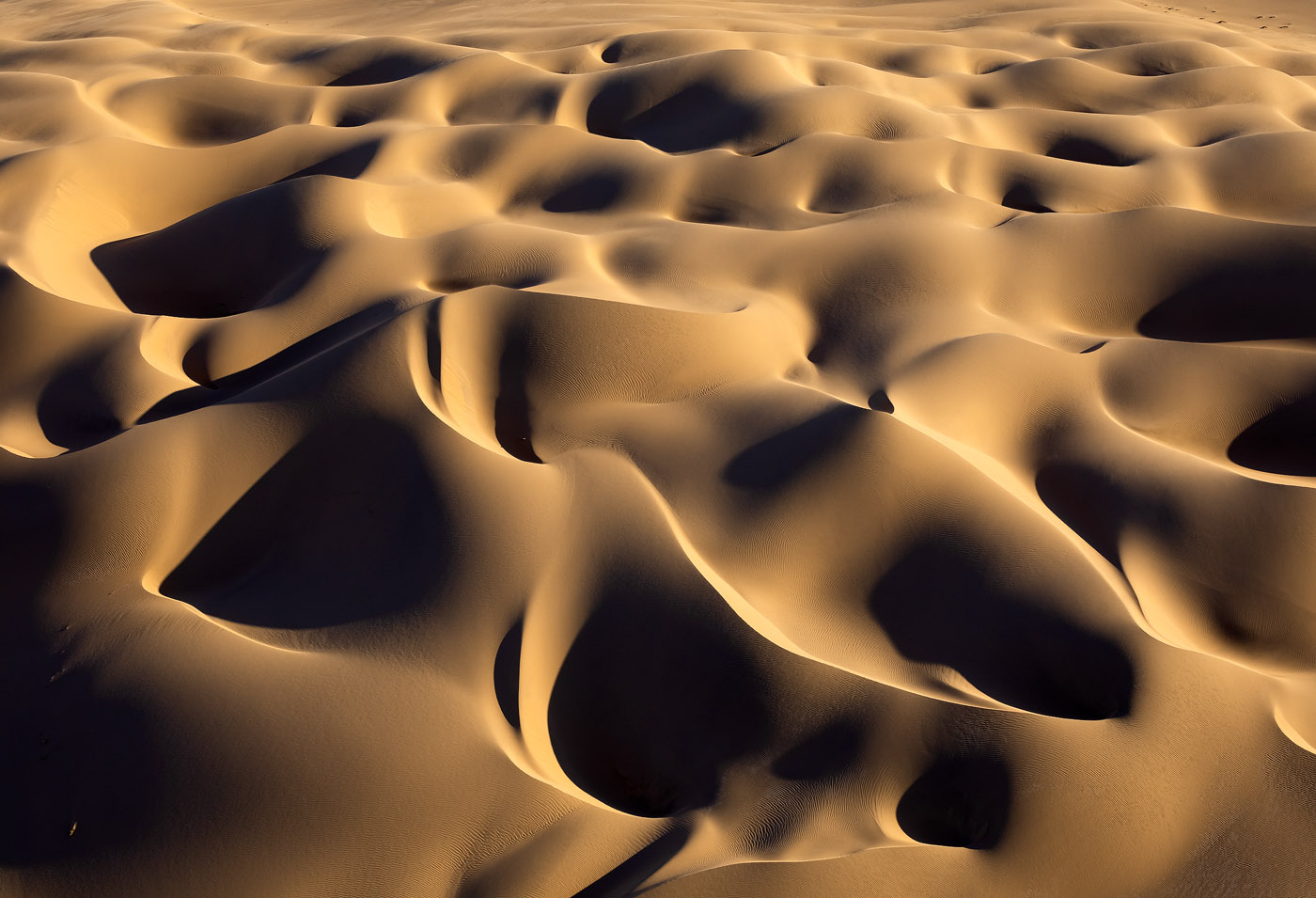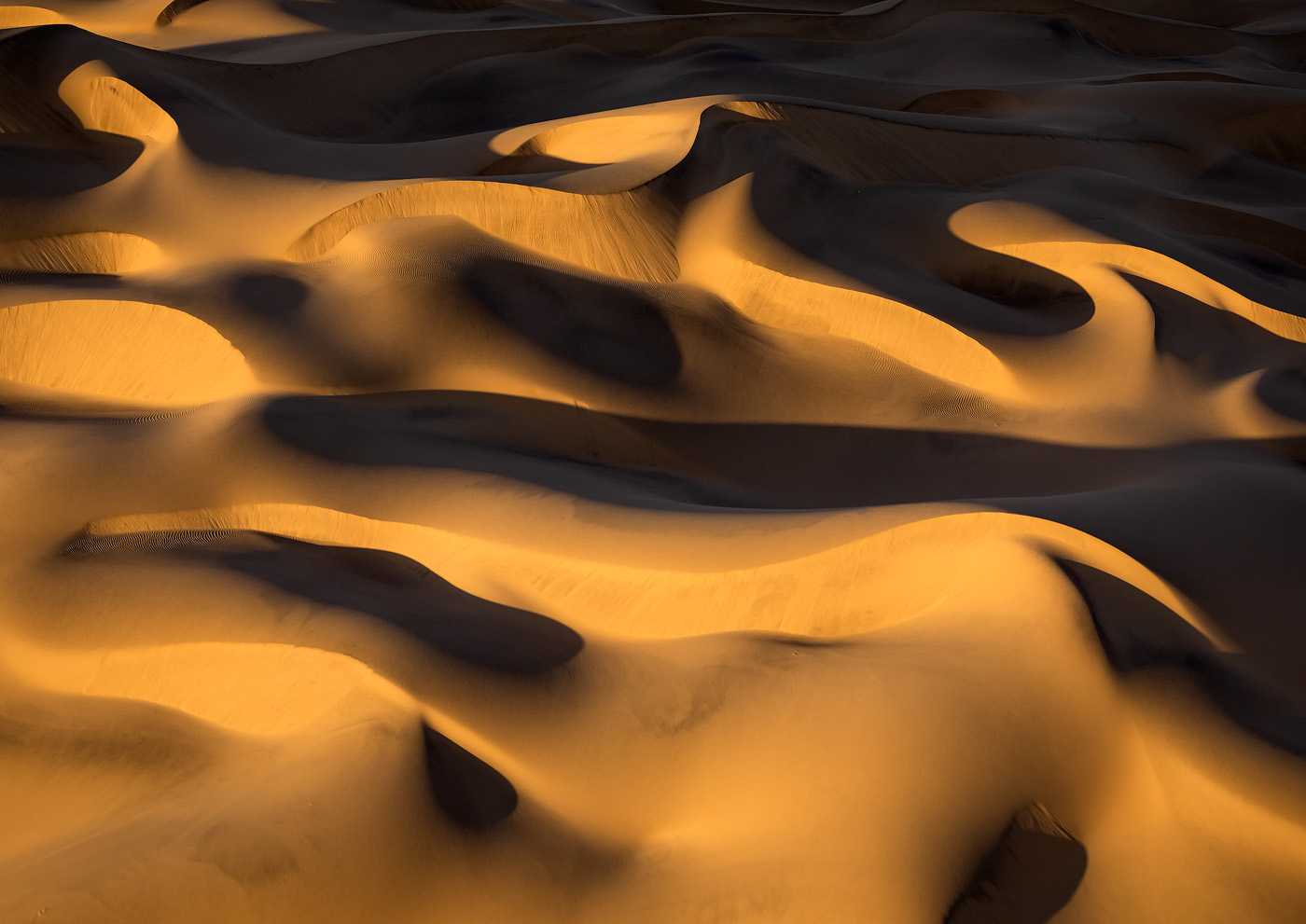 Days 4-6 Spitzkoppe
After a wild time at the dunes, we will drive to the final stop in our 2-week long Namibia trip, and what a destination it is! Spitzkoppe (from German for "pointed dome"), also named the "Matterhorn of Namibia", is a group of bald granite peaks located between Usakos and Swakopmund in the Namib desert of Namibia. The granite is more than 120 million years old and the highest outcrop rises about 1,728 metres (5,669 ft) above sea level. The peaks stand out dramatically from the flat surrounding plains. The highest peak is about 670 m (2,200 ft) above the floor of the desert below. A short peek is enough to realize that this is one of Namibia's most beautiful mountains.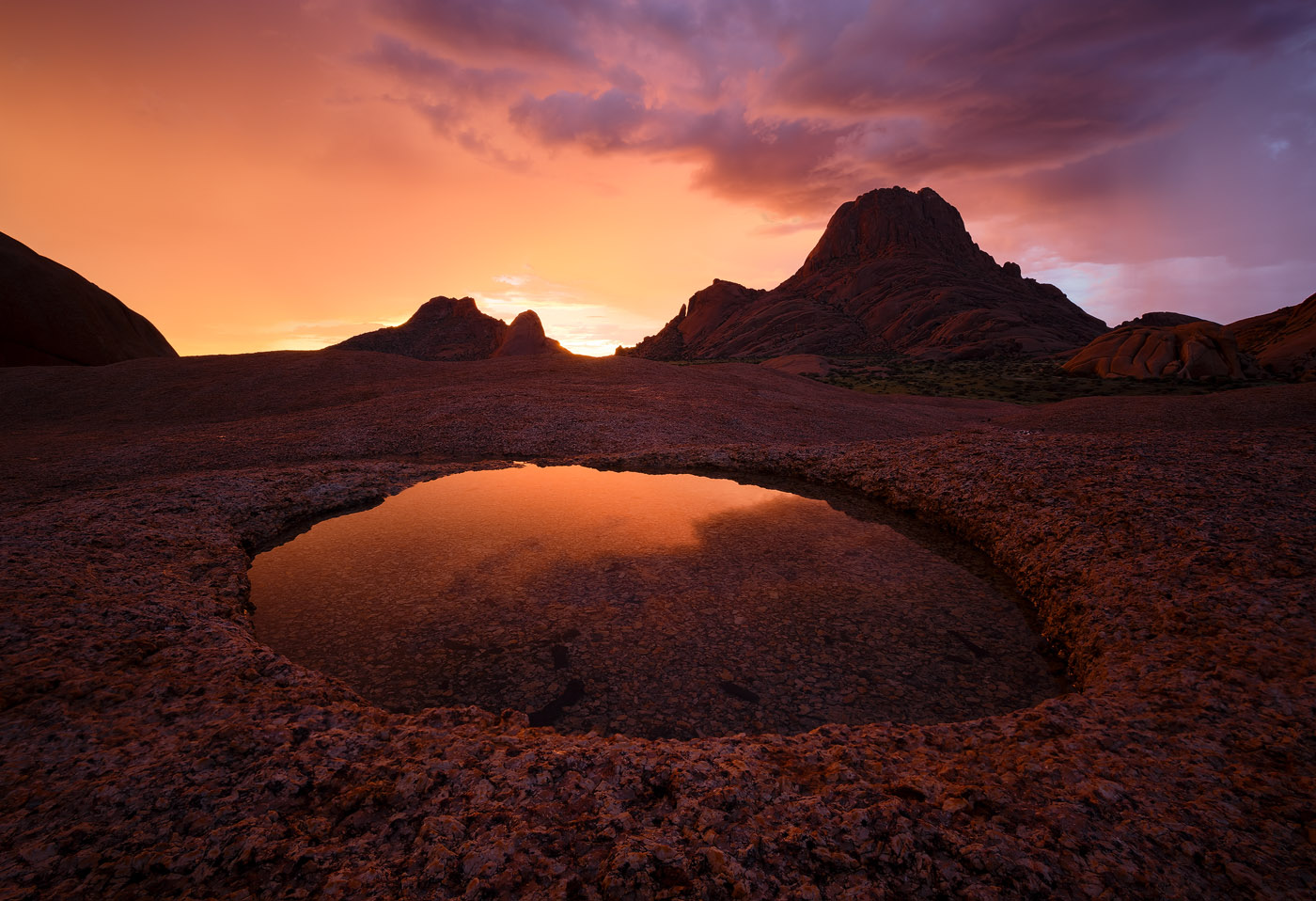 The area also holds several other points of interest, such as a beautiful rock arch.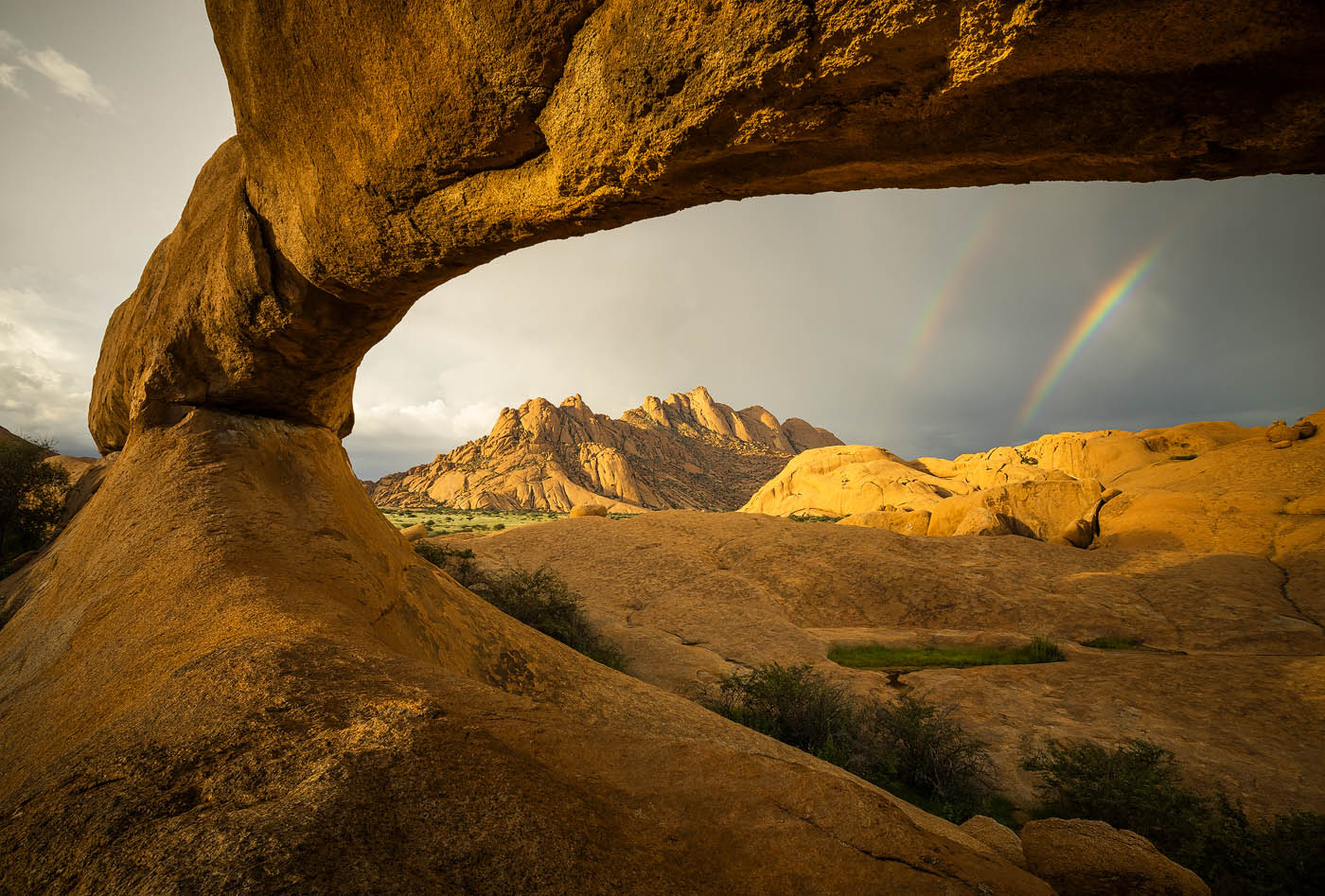 Day 6 Departure
After a possible sunrise shoot, we will leave Spitzkoppe and drive to Hosea Kutako International Airport for goodbyes and your flight home.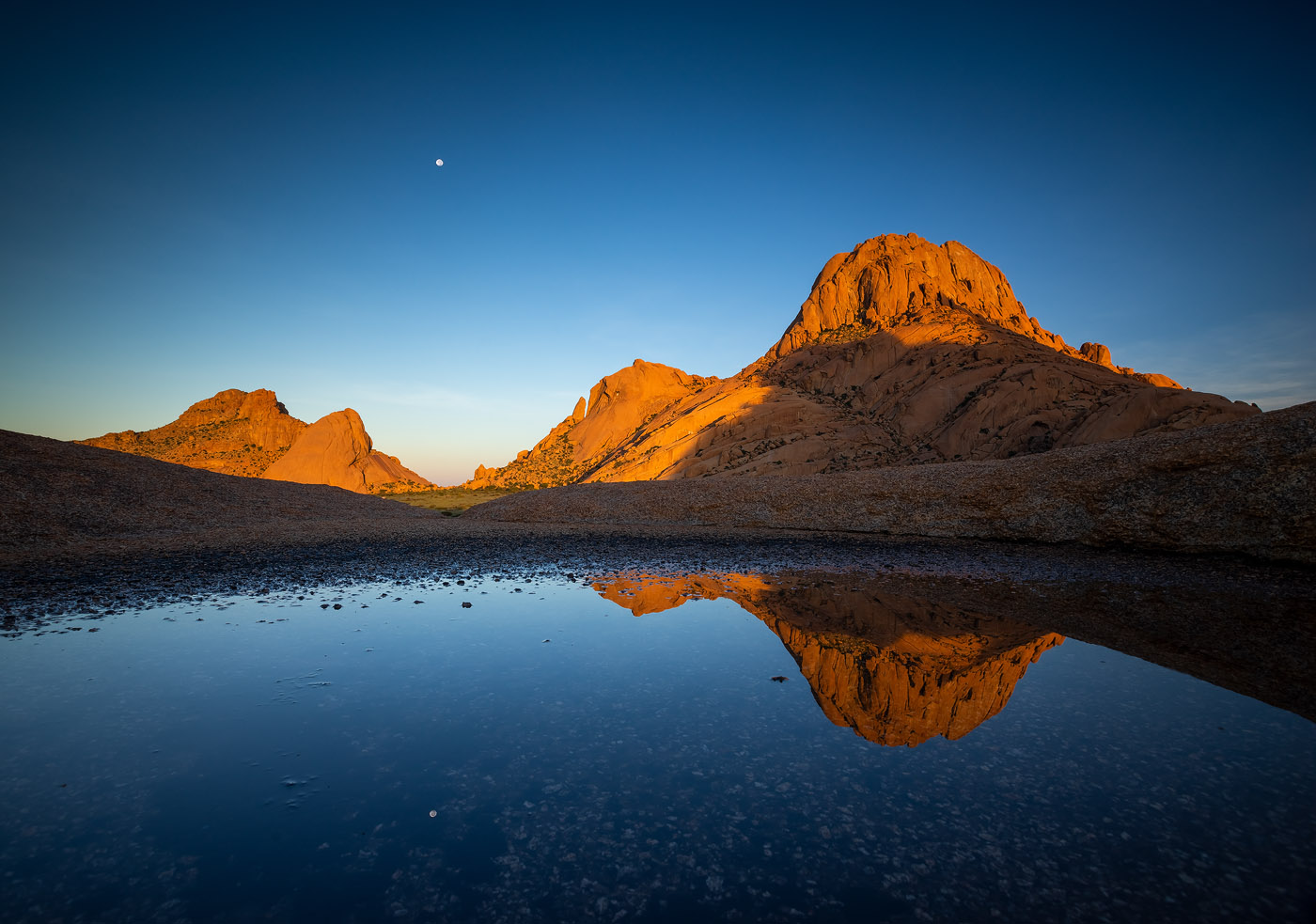 Total Price: €4790 per person in double room for participants registering by August 31st, 2024;
€4890 for participants registering from September 1st, 2018 and until January 31st, 2025;
€4990 for participants registering afterwards.
Important: prices are dependent on exchange rate (see terms and conditions for further details).
Single room supplement: €850
Deposit: €2490
Maximum Number of Participants: 8 photographers. Non-photographers are welcome at discounted rates - please contact me for details.
Physical Difficulty: Beginner+. Temperatures will most probably range between 10-30 degrees Centigrade (Namibian winter) and weather is dry and very comfortable. There will be a lot on walking on dunes, but nothing too strenuous.
*Multiple discounts may or may not apply, please consult me.
Workshop Price Includes
Lodging on days 1-5. On each location we will stay in the best accommodation possible.
Dropoff at Windhoek Hosea Kutako International Airport
Full board during the workshop.
Professional photography guidance by an award-winning nature photographer
Professional local guide expert on Southern Africa
Travels in a spacious, comfortable, custom 4X4 vehicles
All entrance and photography fees and permits
Taxes on all services listed above
Workshop Price Does Not Include
Airfare to and from Windhoek Hosea Kutako International Airport
Airport pickup and dropoff outside of the workshop dates (taxis are cheap and comfortable)
Insurance. It is MANDATORY to insure yourself against physical injury, and highly recommended to insure your photo gear. Tour leaders will not be responsible in case of any personal injuries or damage to photographic gear as a result of an accident during the workshop. A good insurance policy can make a big difference should something happen, and ensure a safe return home.
Helicopter flight over Swakopmund national park, offering the chance to do aerial photography of spectacular dune landscape (Heli flights are very cheap in Namibia at about $350 per person per hour - highly recommended!)
Alcoholic drinks
Non-meal-time snacks other than in lodges which offer them freely
Non-meal-time soft drinks other than in lodges which offer them freely
Single room supplement (€850)
Photography Equipment
A digital camera, preferrably a DSLR camera with a full-frame sensor, since these cameras have better low-light capabilities. However, a crop-sensor DSLR will also completely suffice. A compact camera can be used, as long as you understand its limitations.
A tripod, as light and as stable as possible. I recommend a carbon fiber tripod.
An ultra wide angle lens. For example, a Canon 17-40 on a FF sensor camera, or a Nikon 10-24 on a crop sensor camera.
A mid-range zoom lense such as a 24-70mm or a 24-105mm.
A telephoto zoom lens, such as a 70-300mm. you will strongly prefer to have a longer lens - I highly recommend being able to shoot at 400mm.
Recommended: a wide aperture ultra-wide angle such as the Sigma 14mm f/1.8 or Samyang 14mm f/2.5 for night photography.
Recommended: A camera remote.


Clothing
Breatheable clothing. A long-sleeve breathing shirt and hiking pants are important
A wide hat
A warm jacket for cold mornings and night shoots. Remember we are there in winter!
Hiking shoes

Other
Sun screen
Sun glasses
Headlight
Payment Procedure
In order to secure your spot, you are required to transfer a deposit of €2490. This deposit will be refunded only in case the workshop gets cancelled for some reason. For your comfort, the deposit can be payed either through PayPal or via bank transfer (contact me for details).
The full amount (after discounts if applicable) must be payed via wire transfer 90 days prior to the workshop starting date. You may pay with any major currency.
In the case you need to cancel your participation, a 67% refund (excluding deposit) will be given up to 75 days prior to the workshop starting date and a 33% refund up to 60 days prior to the workshop starting date.
Important note: The South African Rand (ZAR) is the currency I use to pay the suppliers, and it can be very volatile. In case the exchange rate with the Euro goes under 17 ZAR/EUR, the price will adjust proportionally to the quotient of 15 and the exchange rate at the time of payment.
Note: since this is a very small group and costs are very high, in case there is no one to share your room, you will be required to pay the single room supplement.
Disclaimer
The tour plan above is subject to change in extreme cases.
Night access is dependent a legal loophole that might not be available - it's down to luck and cannot be guaranteed.
Important: In order to join the workshop, you will be required to sign a contract that establishes that the tour leaders are not responsible to physical or proprietary damages, and that you understand and accept several behavioral standards (including not taking excessive risk), necessary to ensure the workshop's success and your safe return.
Erez Marom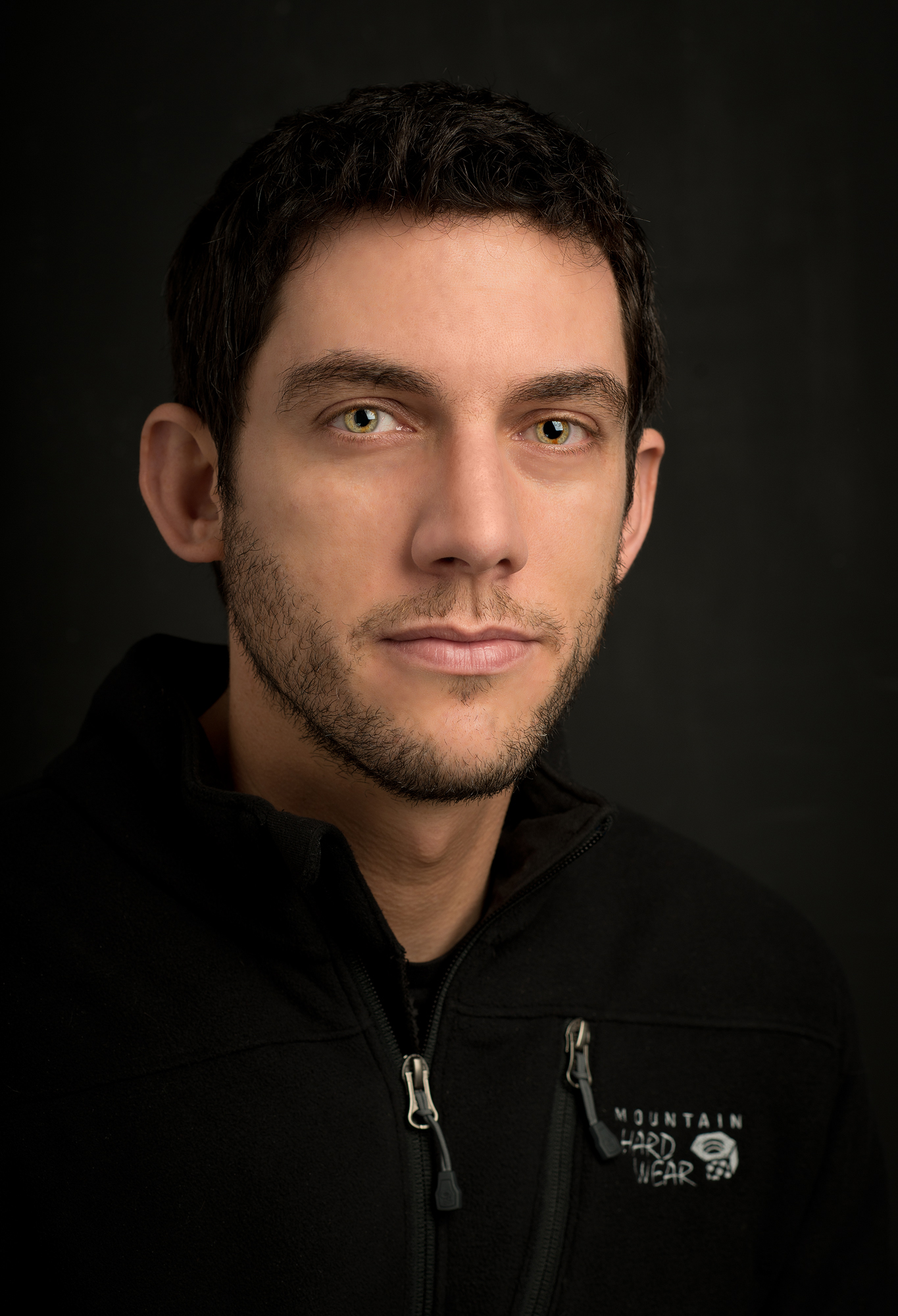 Born in 1980, Erez Marom is a full-time nature photographer, photography guide, writer and traveler-adventurer based in Israel. Specializing in landscape and wildlife photography, Erez spends much of his time in the field shooting the wildlife and scenery of his favorite locations in Israel and overseas.
In addition, Erez publishes articles and instructional texts in leading magazines and websites, and dedicates a considerable amount of his time to sharing his experience and knowledge by lecturing worldwide and traveling several times a year to guide his unique photography workshops.