'DESIERTO COLORADO' - ARGENTINEAN PUNA PHOTO WORKSHOP
Price: €6990 pp (or $US equivalent. Price valid until August 31st, 2023) / Deposit: €2990 pp
AVAILABILITY
20th - 27th June 2024
The high-altitude Argentinean desert, or the Puna, is a vast, diverse and magical place, full of incredible photgraphic subjects which can easily fill months of shooting. After intensive scouting, I've collected the best of the best locations for unique, beautiful and mezemerizing images. From the mid-boggling Labyrinth Desert, through the colorful layers of Hornocal Mountain, to the endless Pumice Stone Field, this thorough photorgraphic journey is packed to the brim with awe-inspiring sights, exciting experiences and wonderful opportunities for unique images.
Join award-winning nature photogrpher Erez Marom on a very special workshop to places you never imagined, in the height of the southern hemisphere winter.
Main Features
Stunning locations in the high-altiture desert: Labyrinth Desert, Ojos del Campo, Pumice Stone Field, Arita Cone, Hornocal rainbow mountain and more.
Winter schedule ensures comfortable daytime hours and cool temperatures. It also means we'll probably have the place all to ourselves!

Professional photo guidance and English-speaking certified local guides.

Travels in a comfortable 4X4 vehicle with room for you and your photo gear (2-3 participants per vehicle).
Day 1 Meeting in Salta
We will assemble in our comfortable hotel in the city of Salta, the capital of Salta Province, where you can fly direct from Buenos Aires. We will have a meet-and-greet in the hotel's restaurant, and discuss the days ahead.
Day 2 Cactus Field, Arrival in Labyrinth Desert
After an early breakfast in the hotel, we will load our 4X4 vehicles and head out, arring in our first location shortly after sunrise. Our first shooting subject will be a beautiful backlit cactus-field, offering an infinity of amazing images to be made. The sun, peeking behind the mountain, will create an amazing halo effect on the cacti, which creates a sensation of being in a magic-garden. This is truly a composition university, and I will be at your side to help you compose, make creative use of lens-flare and maximize your time in this special location.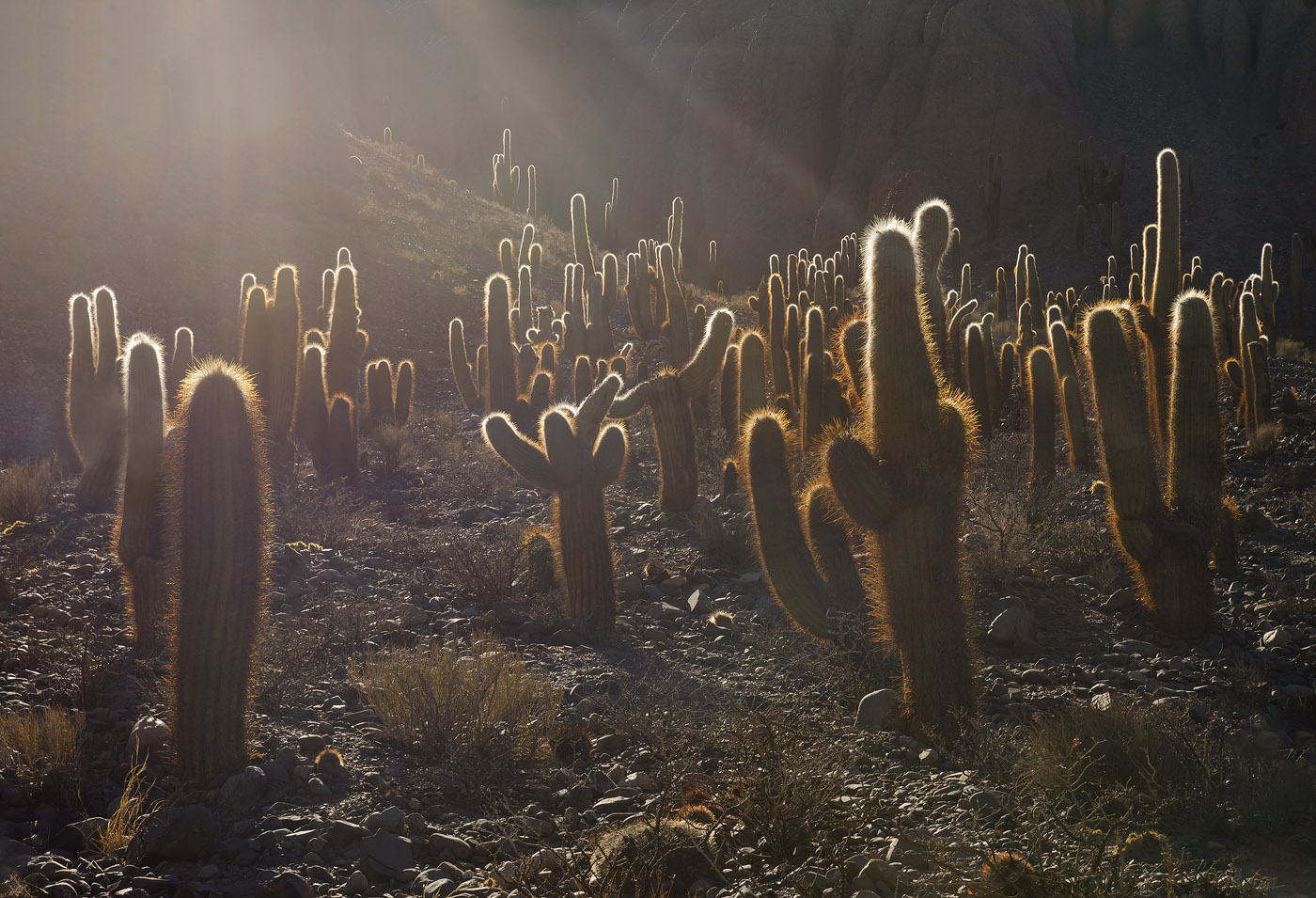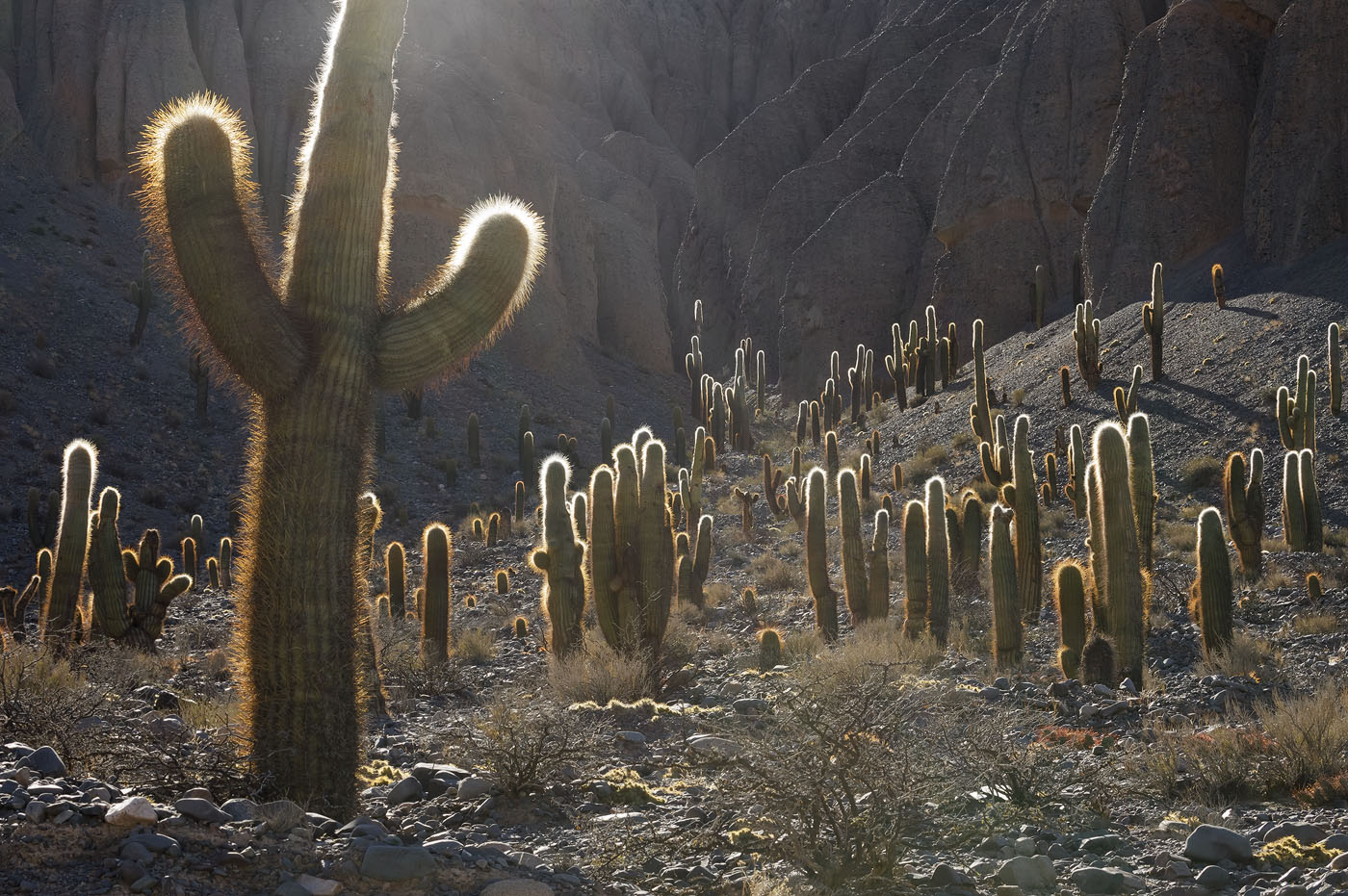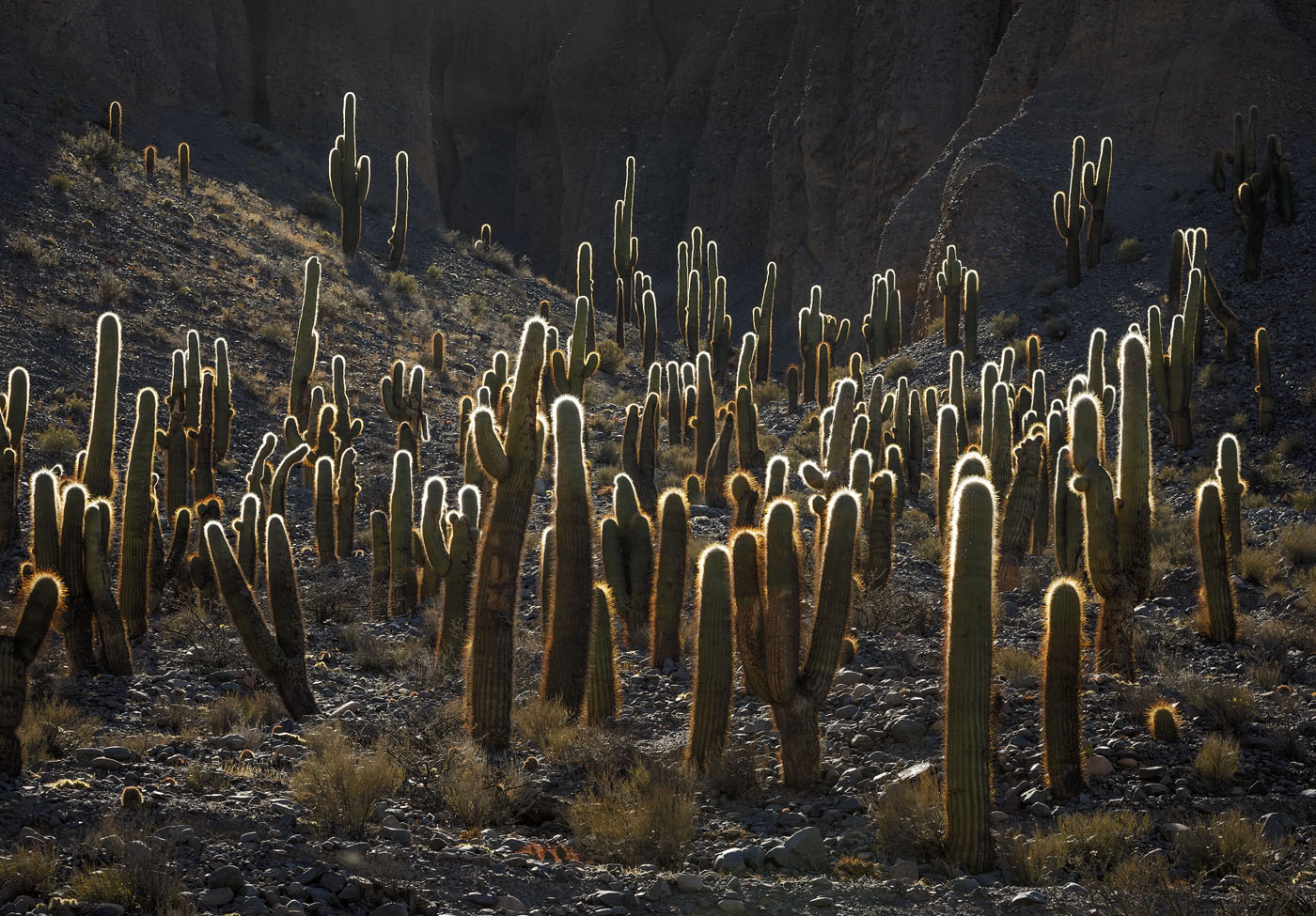 After concluding out shoot in the cactus field, we will begin driving to our second location: Labyrinth Desert.

Day 2-3 Labyrinth Desert
The red hill of Desierto Del Labirinto are world-famous, and for a good reason. This location is a literal red labyrinth of interlacing hills, surrounded by cracked mud plains - an endless source of unique compositions and light-play. We will spend two sunsets and one sunrise shooting the hills from the ground and (hopefully) from the air, if you have a drone. during our stay we will sleep in a small hotel or family houses, as the tiny mining town of Tolar Grande lacks a larger hotel.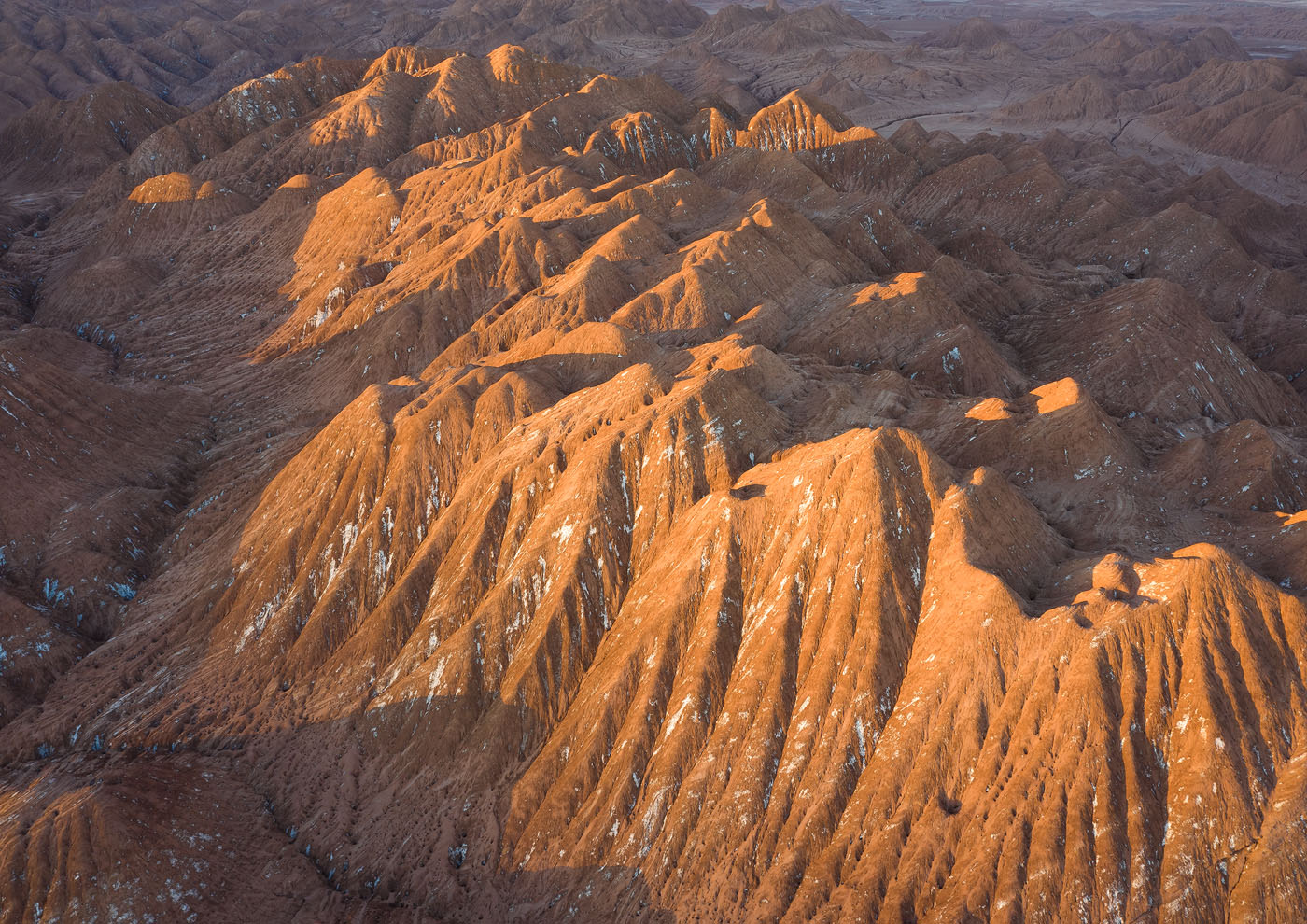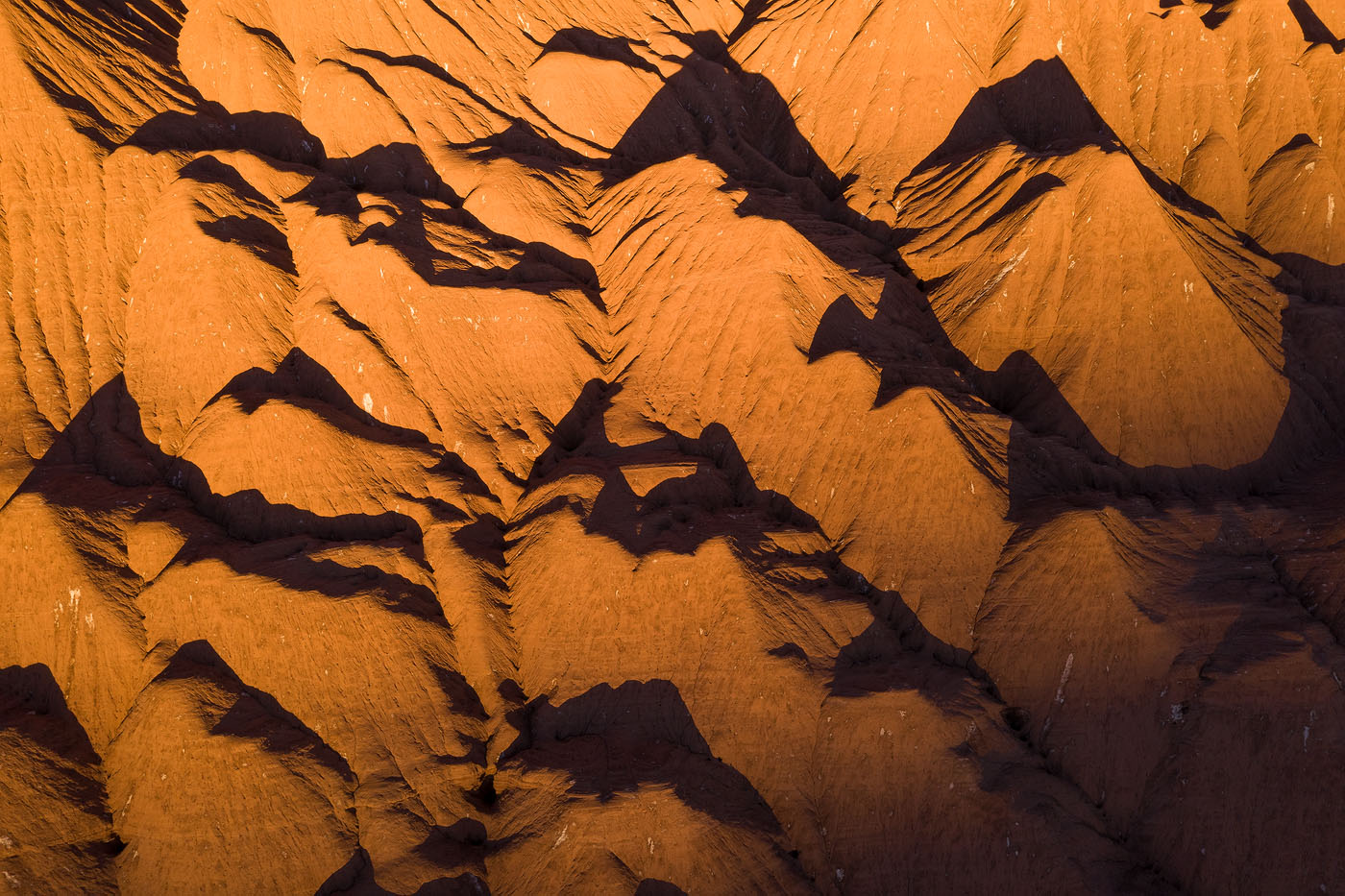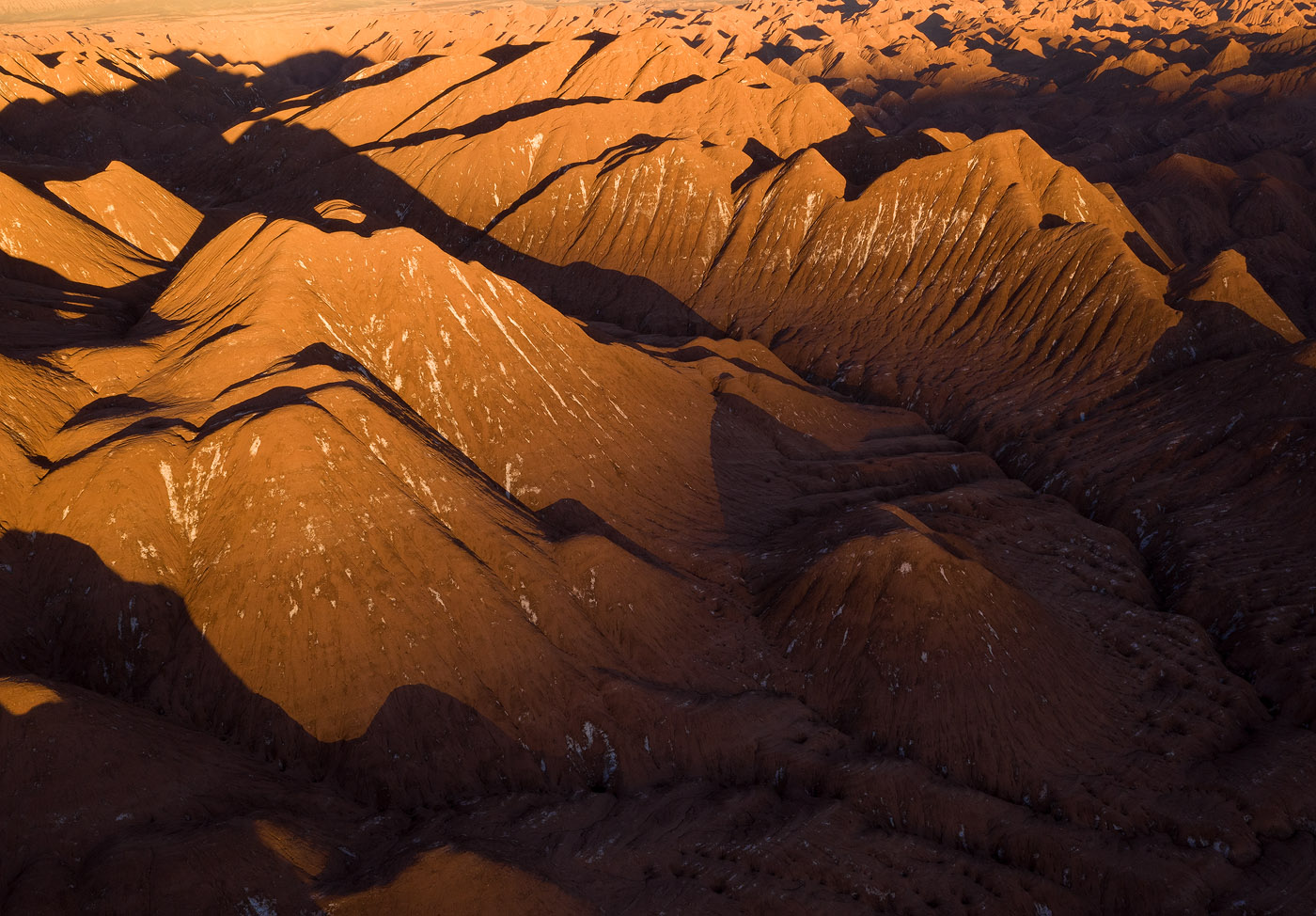 Day 4 Cono Arita, Ojos Del Campo
We will head out early in the morning, arriving to our next destination well before sunrise. Cono Arita (Arita Cone) is a simple red hill standing in the middle of a salt-plain, but the elements have shaped it to a near-perfect cone, which is truly a feast for the eyes, and is an incredible photo subject, especially during early morning, before sunrise and after it when its perfect shadow is cast upon the salt plain. We will shoot the cone thoroughly, while our guides will prepare a hearty field-breakfast for us to enjoy.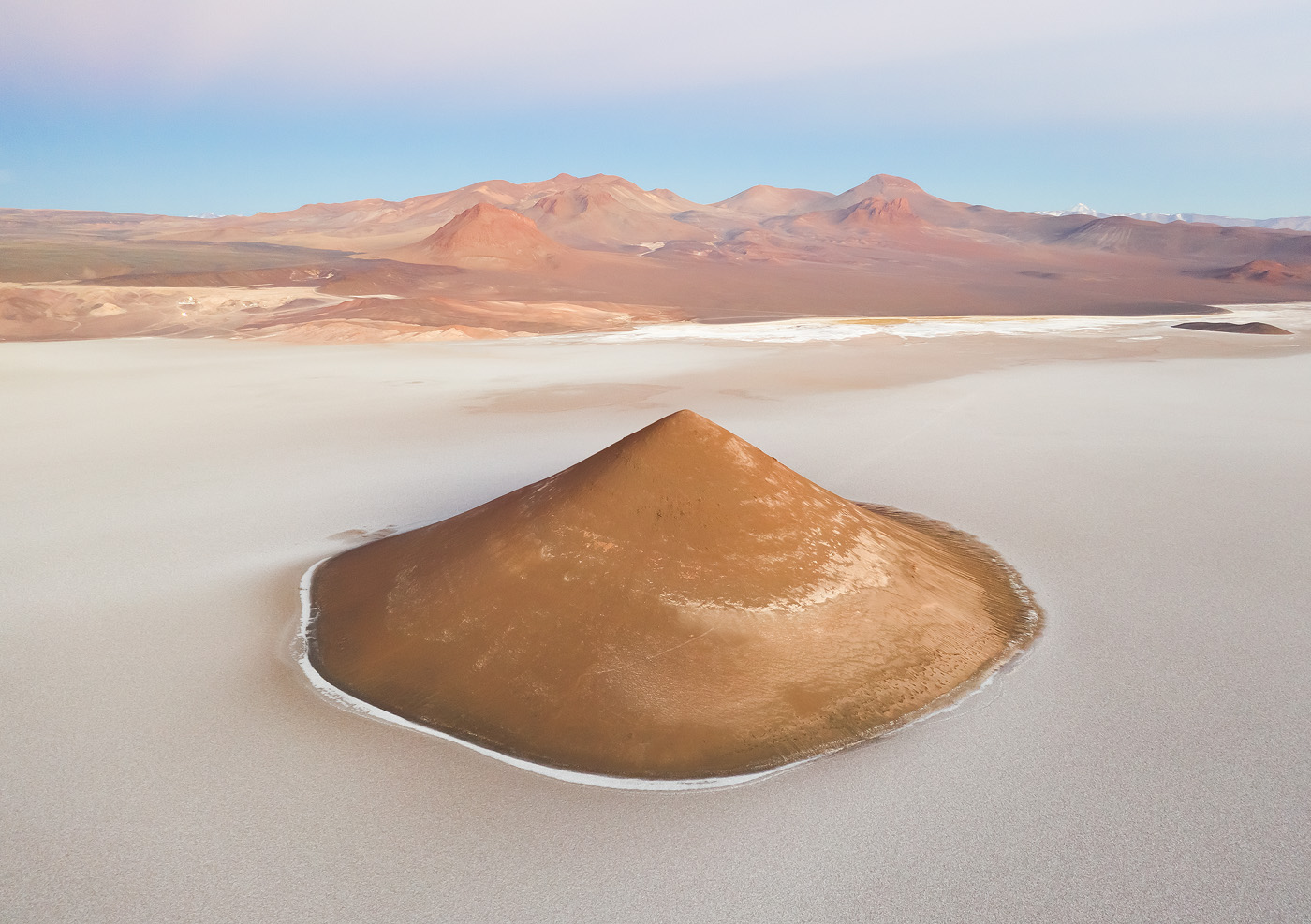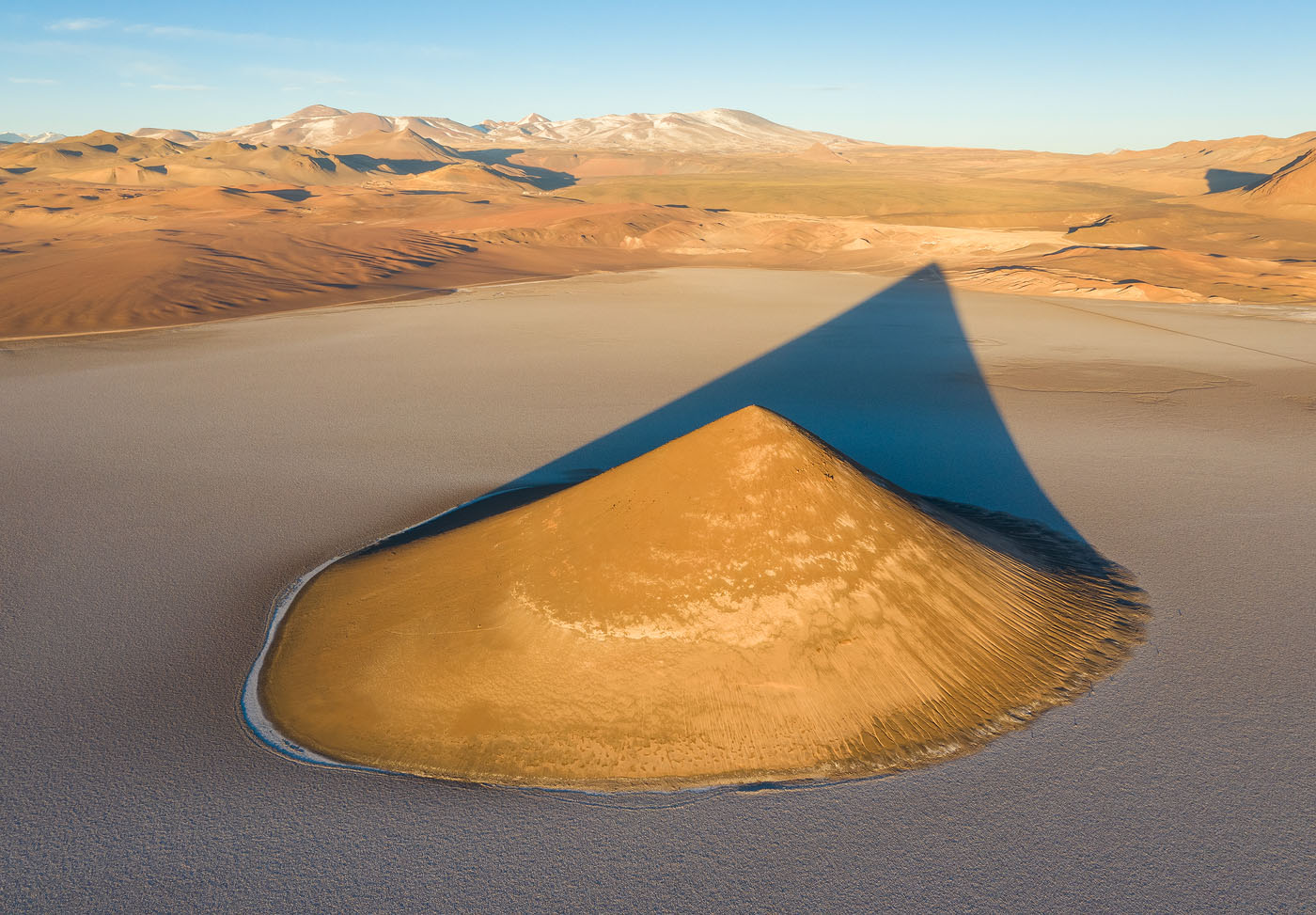 After we conclude shooting and eating, we will once again make a long drive, stopping for lunch at another incredible destination, best shot with a drone: Ojos Del Campo. This is a collection of colorful thermal pools, scattered in the midst of the world's longest salt-plain. Only your imagination is the limit when shooting the pools, and unique images are practically guaranteed when doing aerials.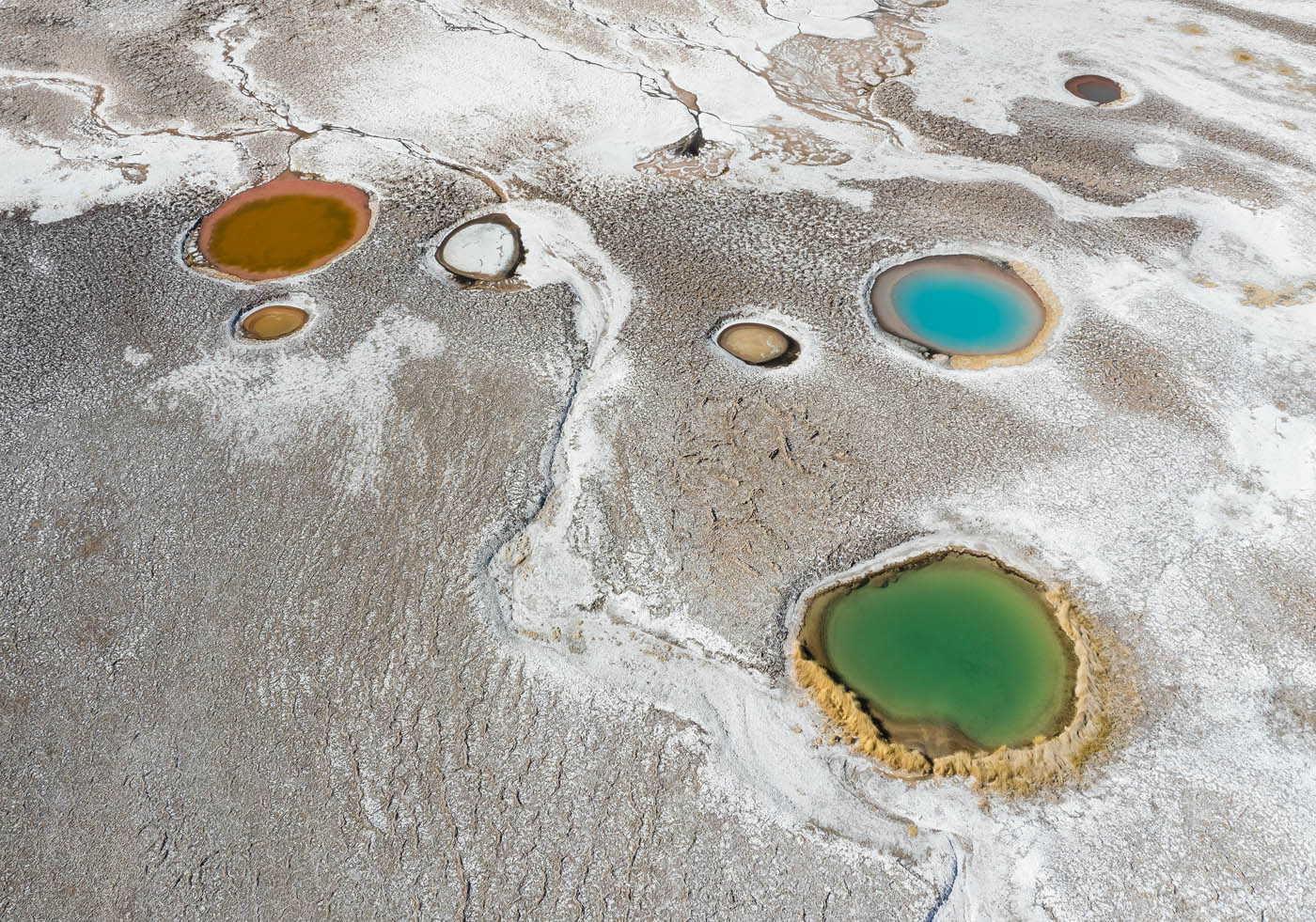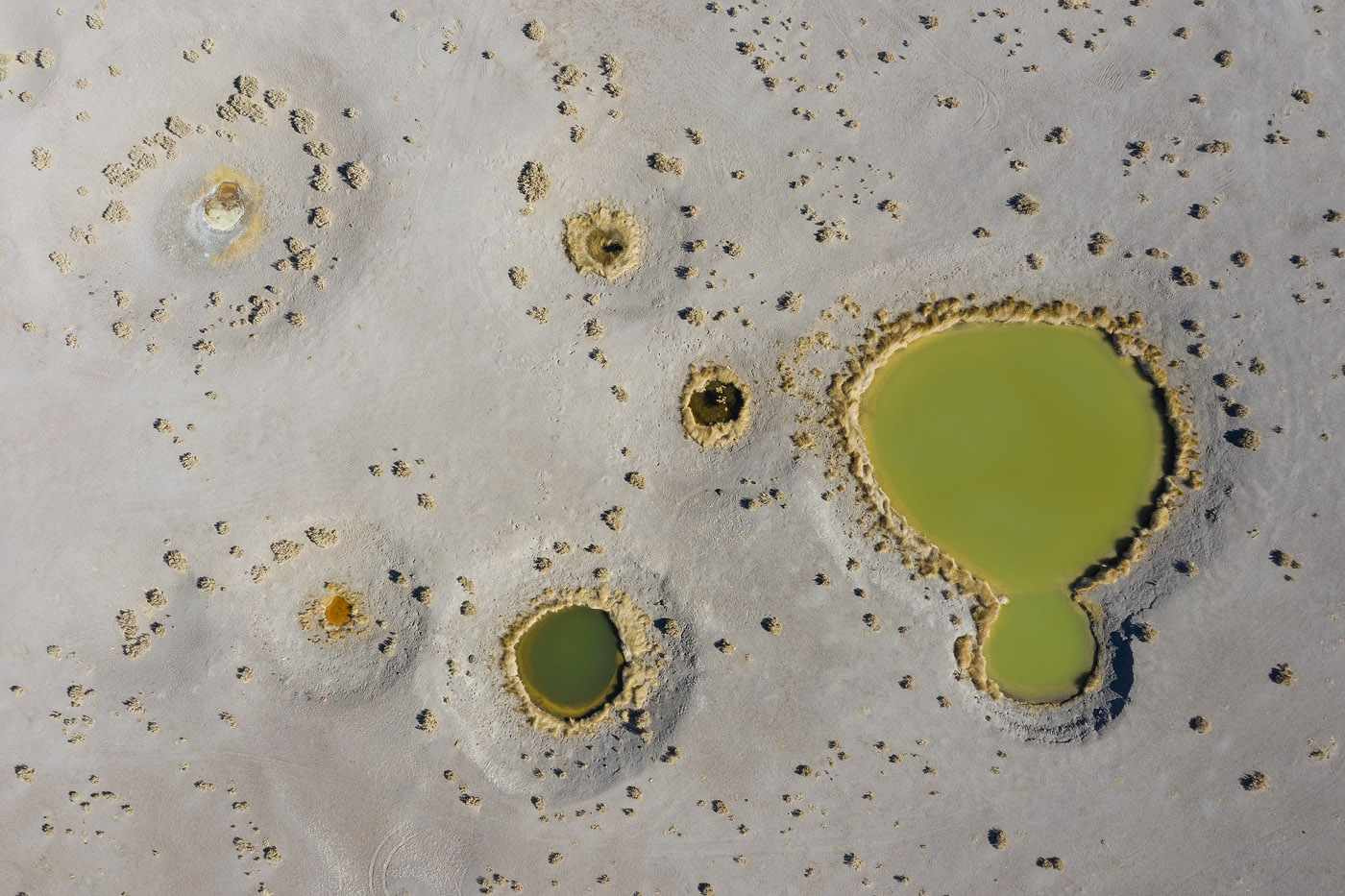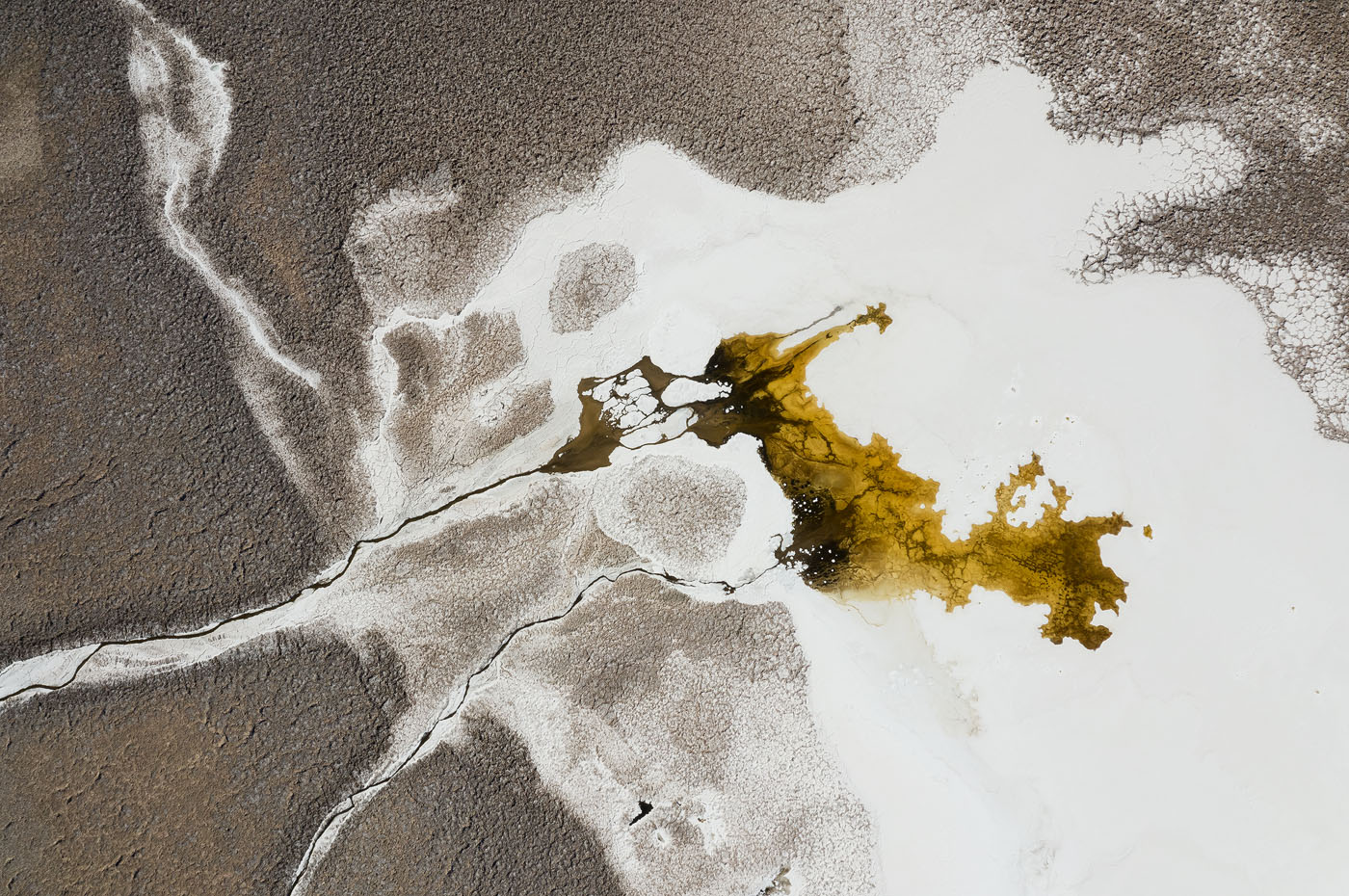 Once lunch is done, we'll drive yet again to our next main destination: the Pumice Stone Field.
Days 4-6 Pumice Stone Field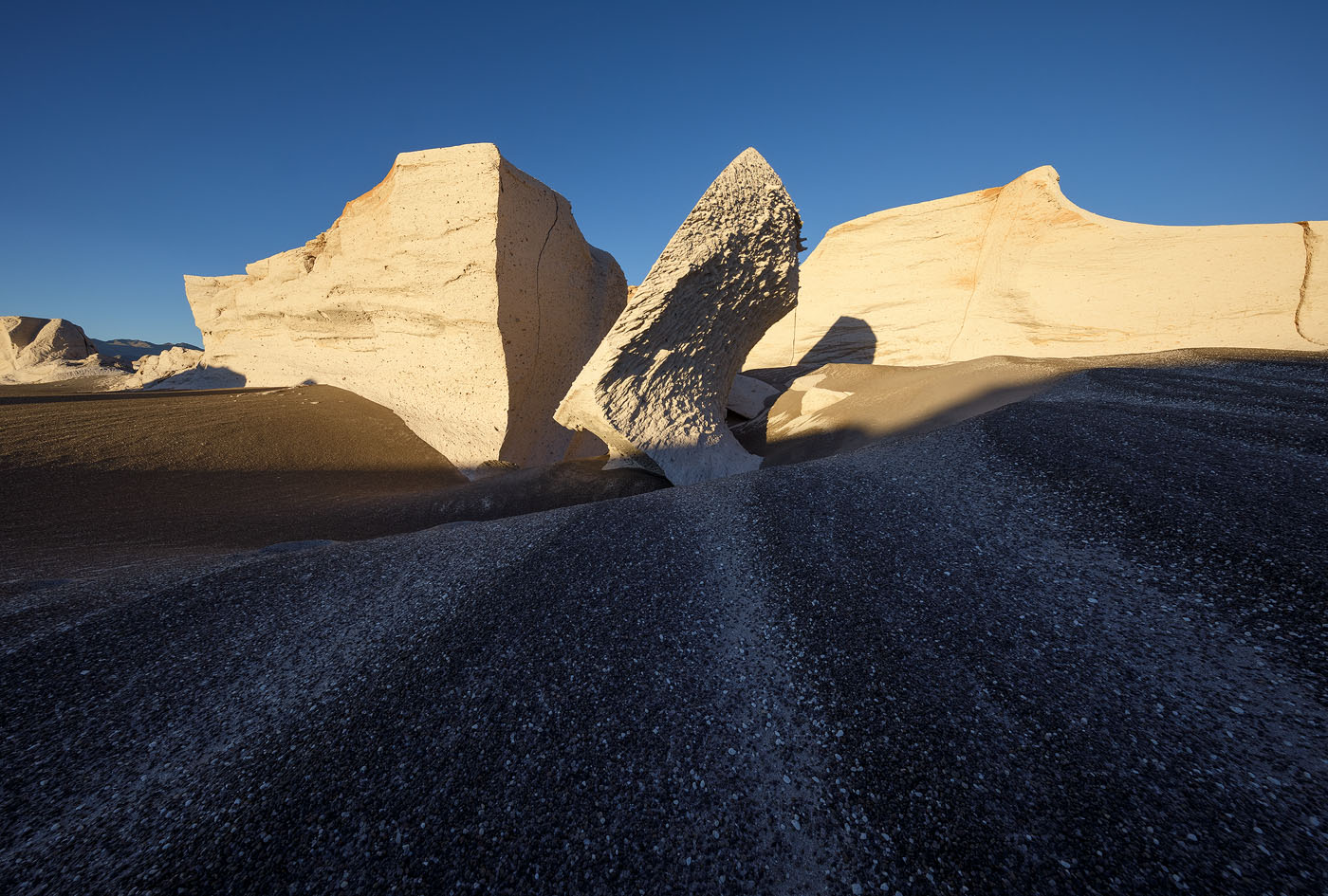 The Pumice Stone Field is a perfect place for droning! The vastness and intricacy of the place are best shown from the air, and you'll have tons of opportunities to fly your drone above the infinite structures.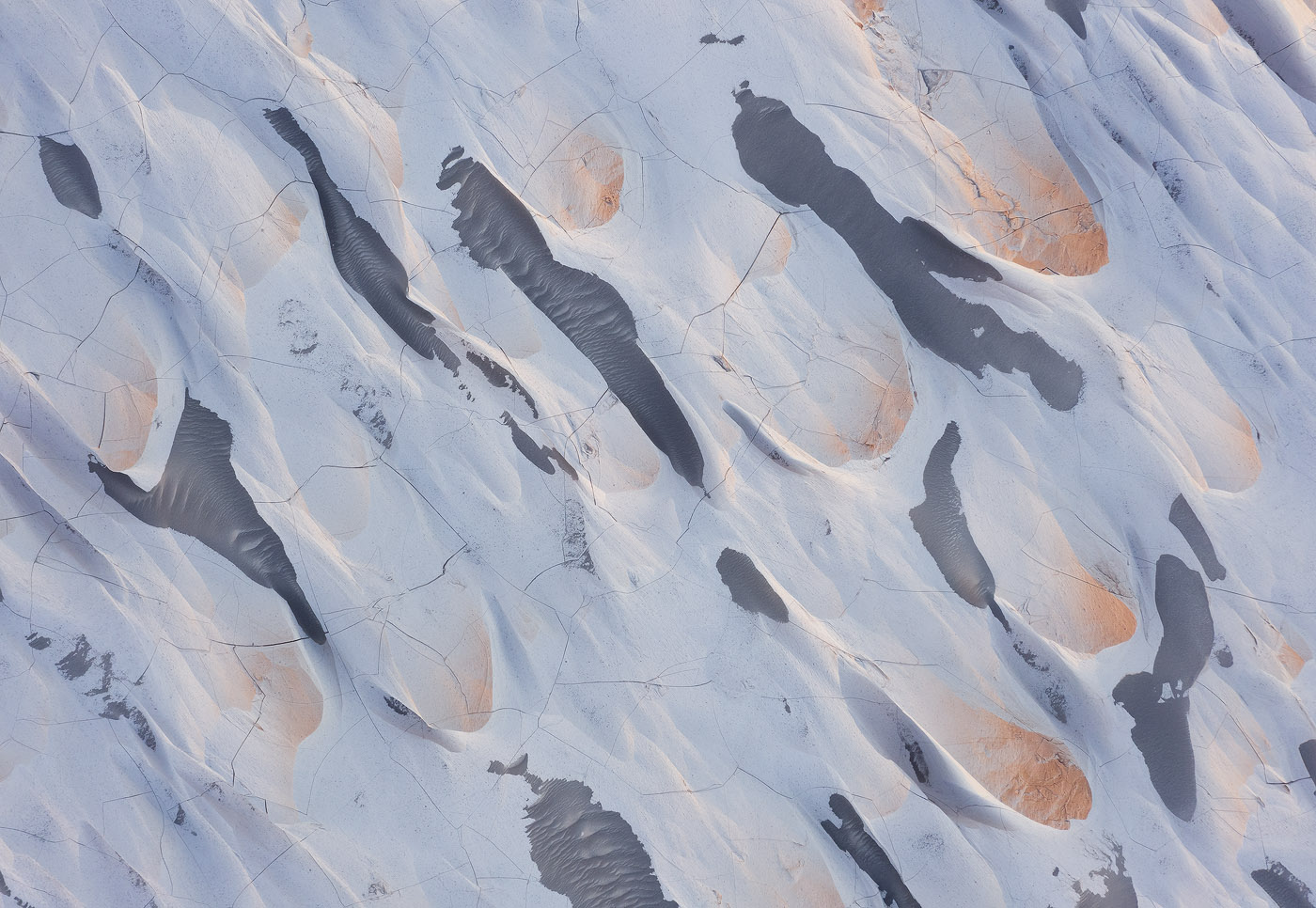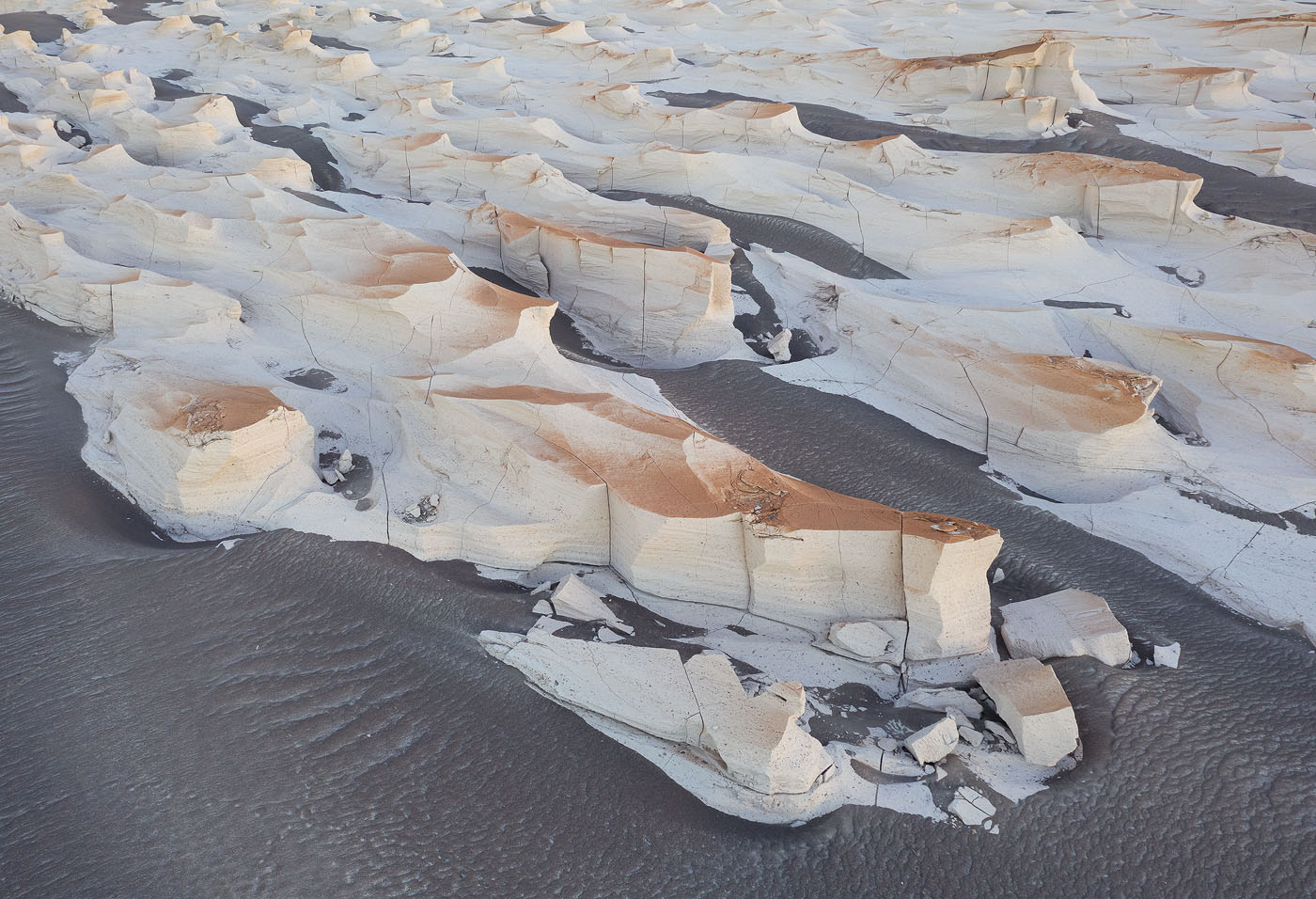 Not only that, but there are many beautiful water-sources nearby, to shoot once sunrise has concluded.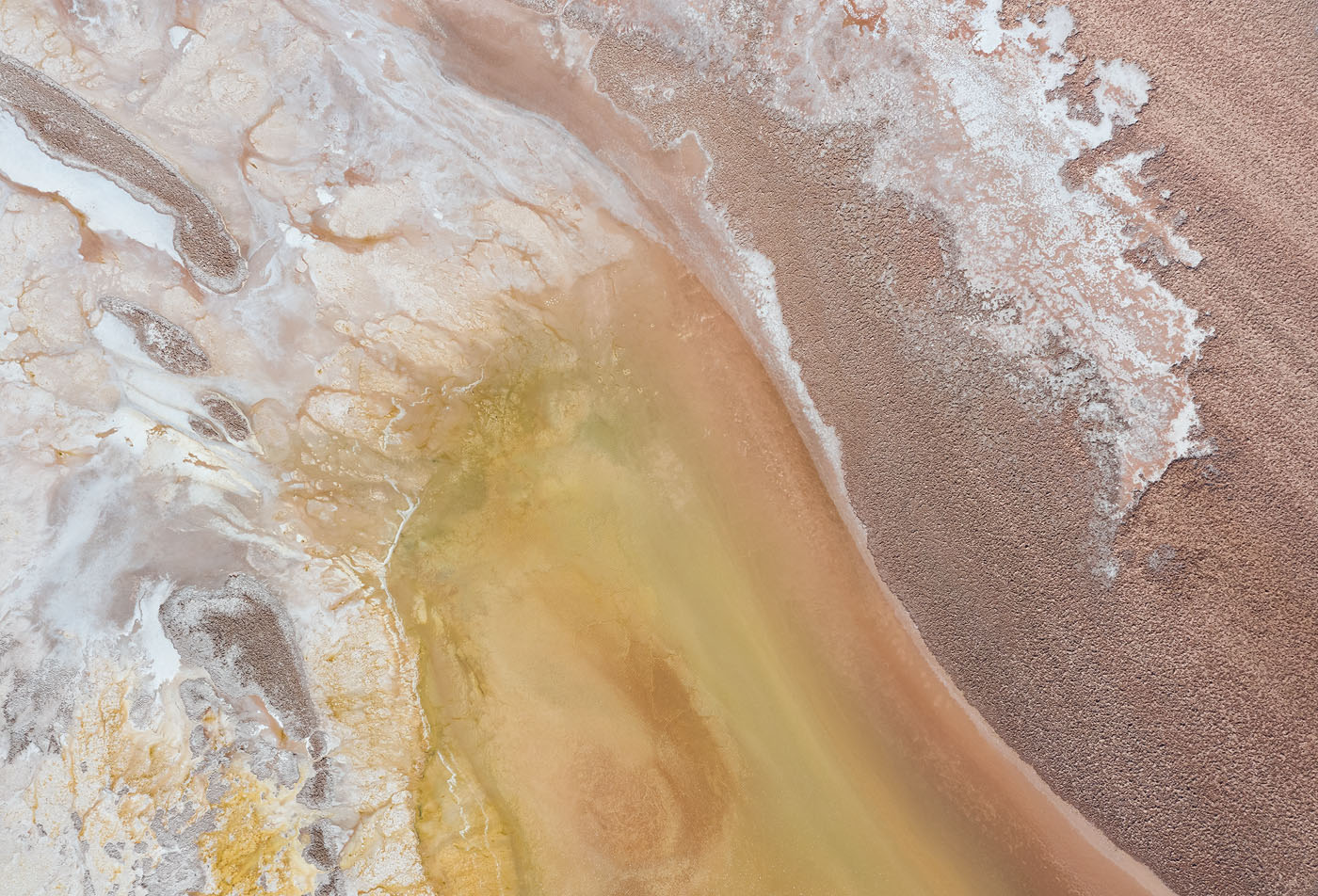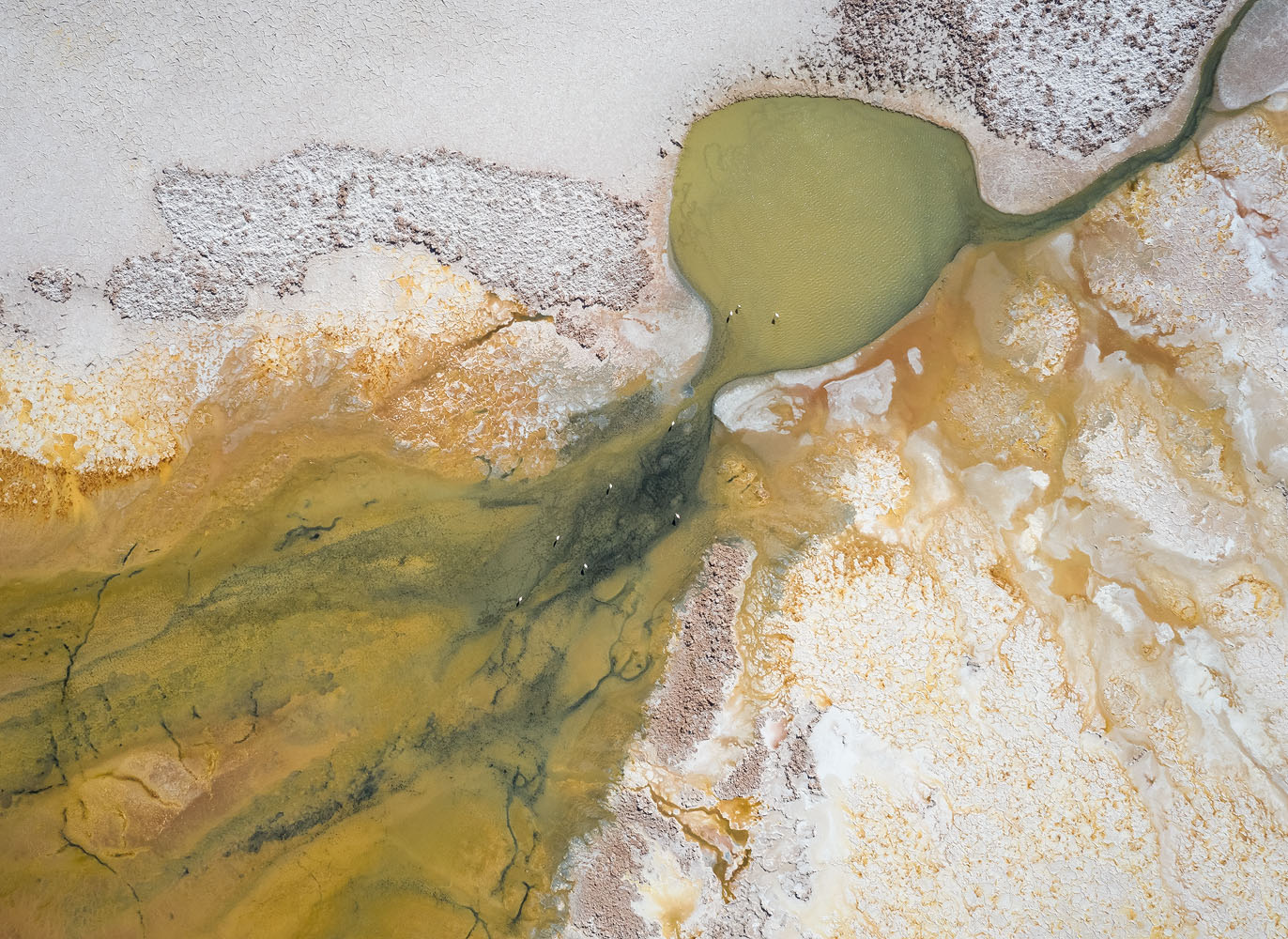 After two days of intensive shooting, we'll move to our next destination: Cafayate.
Day 6 Cafayate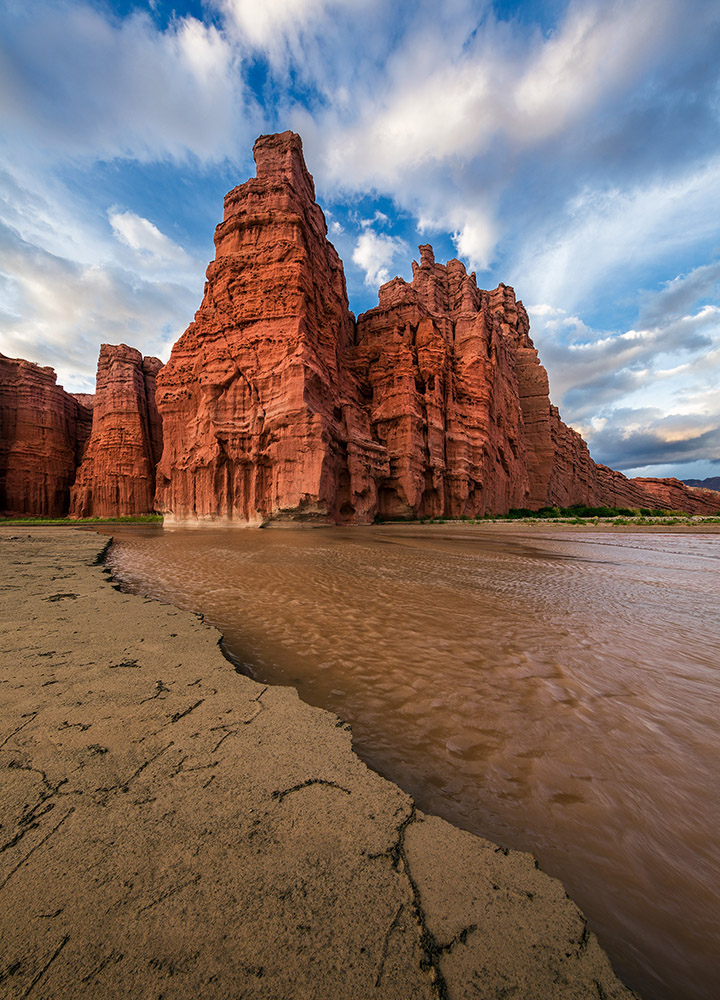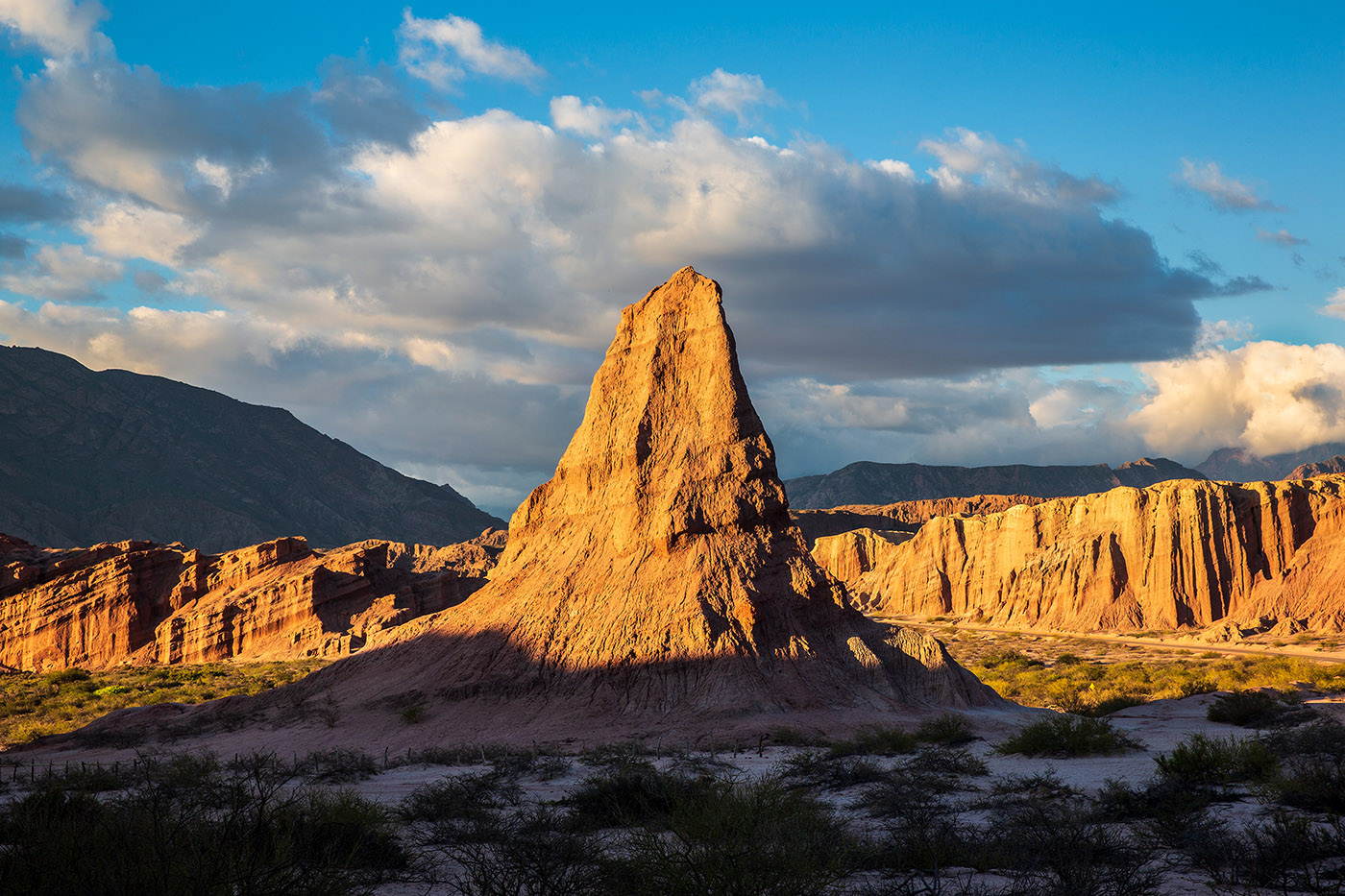 Day 7 Hornocal
After a long drive from Cafayate, we will arrive at our final shooting destination: the rainbow mountain of Hornocal. This is a perfect sunset location, and as the pink light strikes the colorful layers, a scene of rare beauty will appear before our eyes.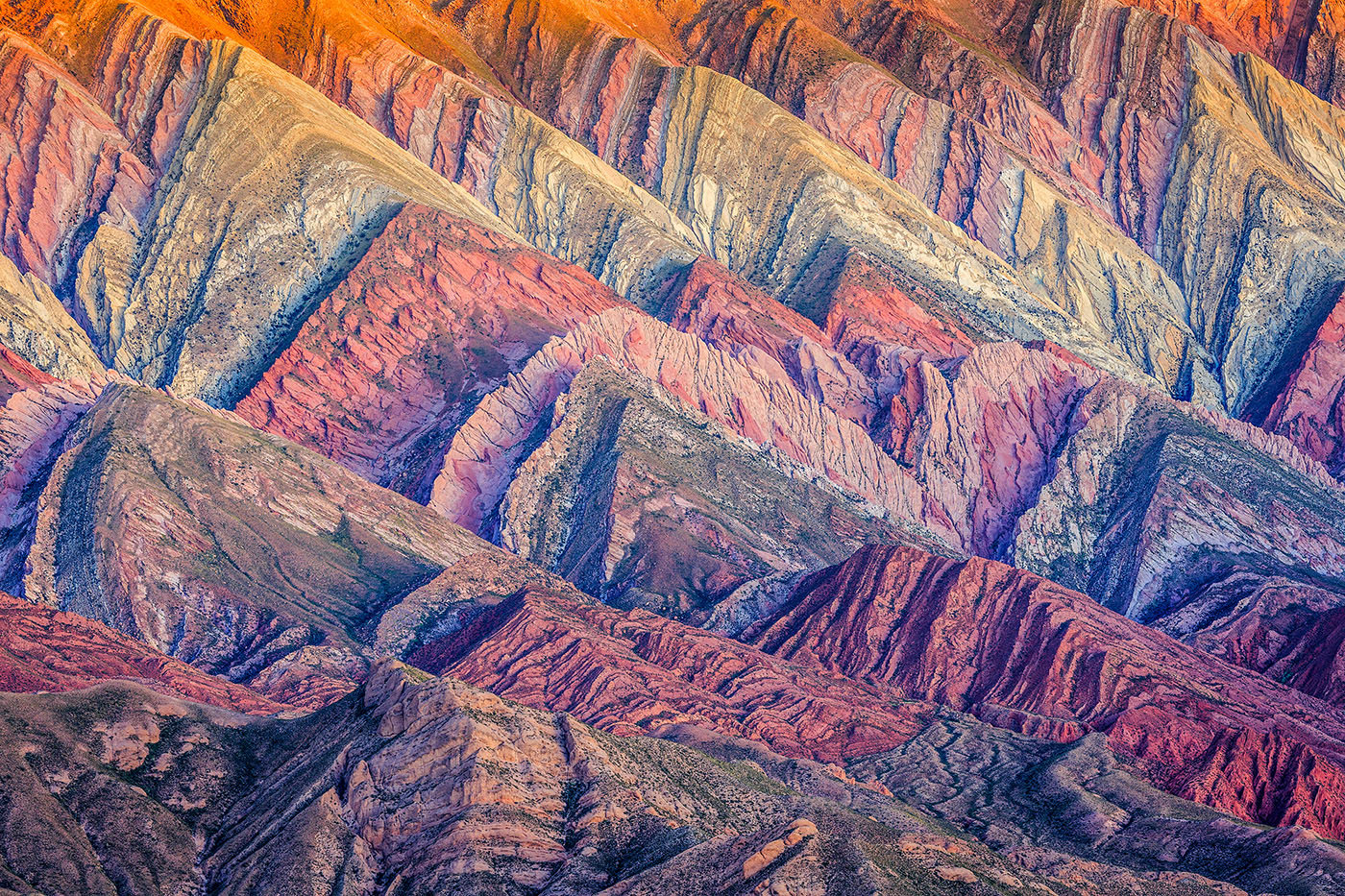 Day 8 Departure
We will arrive back in Salta Airport at around noon, and after saying our goodbyes, you can take an early afternoon flight back to Buenos Aires and then your continuation flight home.
Total Price: €6990 per person in double room for participants registering by August 31st, 2023.
€7090 for participants registering between September 1st, 2020 and January 31st, 2024.
€7190 for participants registering afterwards.
Special Offer: Join as a group of 3 or more and receive a €200 discount each!*
Deposit: €2990
Single Room Supplement: €480 (single room might not be available in the 2 nights in Tolar Grande)
Maximum Number of Participants: 8 photographers. Non-photographer partners are welcome for a reduced price, contact me for details.
Physical Difficulty: Intermediate. Decent mobility is required. Conditions in the high-altitude desert can be a bit challenging, and you should be prepared to withstand temperatures as low as 0 degrees Centigrade at night and in the early morning. We will be in altitudes of up to 4600 meters above sea level, which might cause slight altitude sickness symptoms at the beginning of the trip. Hotels in some of the locations are not up to western standards.
Workshop Price Includes
Hotel accommodations on days 1-7. Please note that some hotels are not up to western standards, but there's simply no other choice.
Full board throughout the workshop.
Professional photography guidance by an award-winning professional landscape photographer.
Professional, English-speaking local guides.
Travels in a comfortable 4X4 vehicle with room for you and your photo gear (2 participants per vehicle).
Entrance fees if applicable
Taxes on all services listed above
Workshop Price Does Not Include
Airfare to and from Salta airport (SLA). Several daily flights arrive from Buenos Aires.
Hotel pickup at Salta airport (taxis are inexpensive and abundant).
Dropoff at Salta airport other than specified time.
Reciprocity fee for citizens of Australia and Canada (must be paid online prior to arrival - see link).
Thermal clothing and gear. You're required to have all necessary gear, including thermal clothing, prior to arrival.
Insurance. It is MANDATORY to insure yourself against physical injury, and highly recommended to insure your photo gear. Tour leaders will not be responsible in case of any personal injuries or damage to photographic gear as a result of an accident during the workshop. A good insurance policy can make a big difference should something happen, and ensure a safe return home.
IMPORTANT: hospitals in the remote areas of Argentina are not up to western standards. In the rare case that something happens, you will strongly prefer to be evacuated to Buenos Aires or another major city for treatment. I highly recommend getting insurance that covers medical evacuation to a major city.
Accommodation on day 8
Alcoholic drinks
Single Room supplement (€480, might not be available in Tolar Grande).
Photography Equipment
A digital camera, preferrably a DSLR camera. A compact camera can be used, as long as you understand its limitations.
A light, sturdy tripod for shooting in windy conditions.
An ultra wide angle lens. For example, a 16-35mm or 11-24 on a FF sensor camera, or a 10-24mm on a crop sensor camera.
A midrange zoom lens such as a 24-70mm
A telephoto zoom lens, such as a 70-200 or 70-300 (recommended).
Filters for landscape photography, if you use them.
Highly recommended: A camera drone (contact me for help).

Clothing
Thermal gear is essential. I typically wear a light thermal base layer, a fleece coat and sometimes a down coat.
Medium-thickness hiking pants.
Gloves which enable you to operate the camera while wearing them.
Thick socks (3-4 pairs).
A good warm hat which covers your ears.
A wide hat for sunny days.
Good quality hiking boots.

Other
Headlamp.
Sun glasses.
Pills against altitude sickness, if you're prone to it.
Payment Procedure
In order to secure your spot, you are required to transfer a deposit of €2990. This deposit will be refunded only in case the workshop gets cancelled for some reason. For your comfort, the deposit can be paid either through PayPal or a wire-transfer (please contact me for details).
The full amount (after discounts if applicable) must be paid via wire-transfer no later than 90 days prior to the workshop starting date.
In the case you need to cancel your participation, a 75% refund (not including deposit) will be given up to 75 days prior to the workshop starting date, a 50% refund up to 60 days prior to the workshop starting date and a 25% refund up to 45 days prior to the workshop starting date.
I reserve the right to increase the price of the workshop if costs rise due to unexpected changes in fees, taxes or exchange rates.
Altitude
Altitude during the trip will vary between 1500 MASL (meters above sea level) and 4600 MASL. Altitude sickness is possible but manageable, and we have experts to assist us with any problem that might occur. Please note that if you suffer from any health problems which might be worsened by altitude, you will not be able to join the workshop.
Disclaimer
Though very improbable, workshop dates might shift a few days here or there, up to 6 months prior to start date. Please contact me if you have schedule limitations.
The tour plan above is subject to change. In case of harsh weather, we may have to divert from our plan and do something else.
Important: In order to join the workshop, you will be required to sign a contract that establishes that the tour leaders are not responsible to physical or proprietary damages, and that you understand and accept several behavioral standards (including not taking excessive risk), necessary to ensure the workshop's success and your safe return.
*Multiple discounts may or may not apply, please consult me.
Erez Marom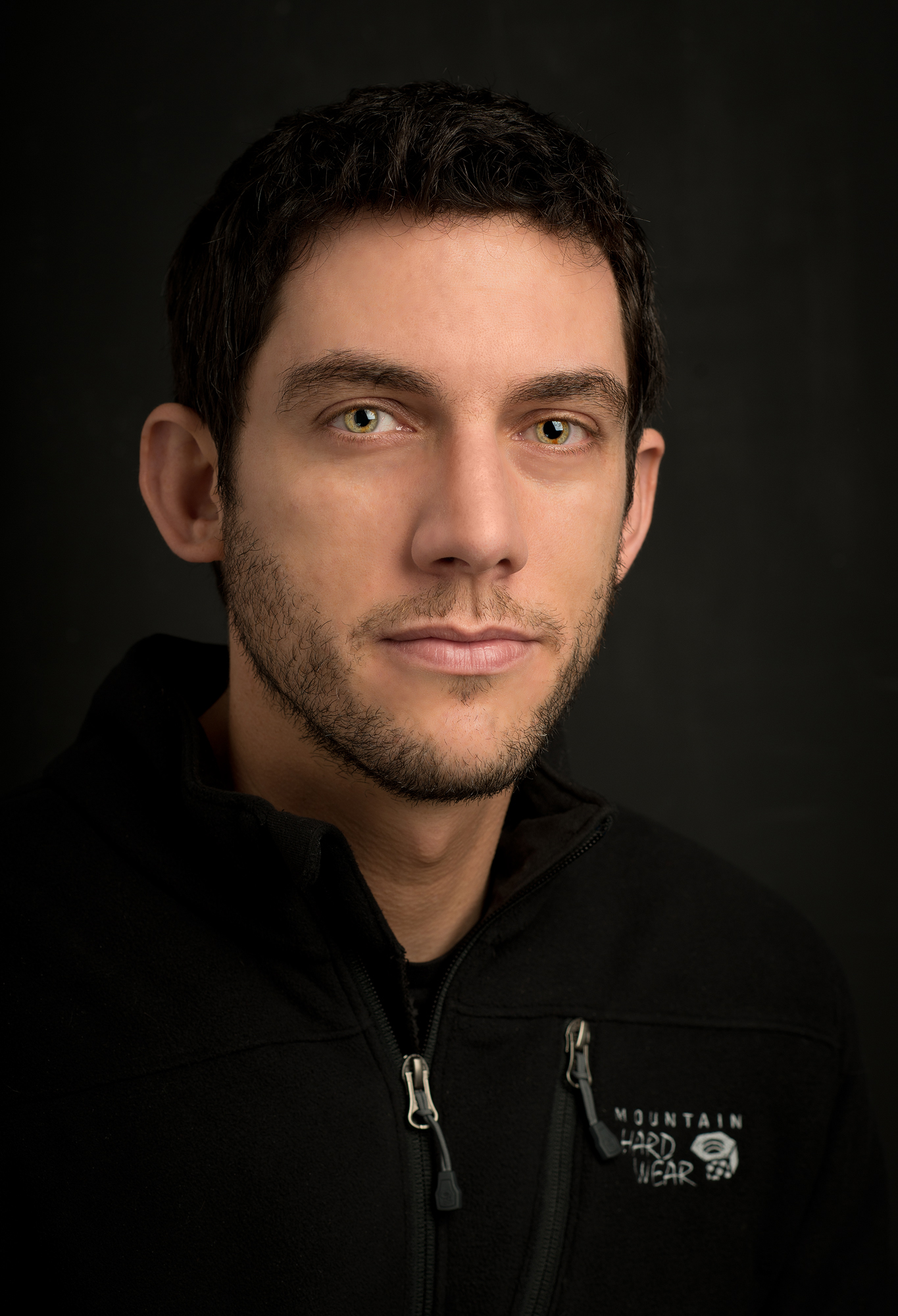 Born in 1980, Erez Marom is a full-time nature photographer, photography guide, writer and traveler-adventurer based in Israel. Specializing in landscape and wildlife photography, Erez spends much of his time in the field shooting the wildlife and scenery of his favorite locations in Israel and overseas.
In addition, Erez publishes articles and instructional texts in leading magazines and websites, and dedicates a considerable amount of his time to sharing his experience and knowledge by lecturing worldwide and traveling several times a year to guide his unique photography workshops.