Shooting Greenland in Winter - Part 3: Familiar Places
Posted on 28th December, 2018 - Back to Blog Listings
In the previous articles in this series, I wrote about reaching Uummannaq in problematic conditions and about the better days that followed. For this final article, I'd like to tell you about my experience shooting Ilulissat and Disko Bay in winter.
I'm no stranger to Disko Bay. I've been traveling and guiding there for several years now, so I wasn't as excited about shooting there compared to Uummannaq. My visit was quite productive however, and sometimes surprising. Weather was problematic some of the time, with very heavy snow making it hard to shoot anything more than a few meters away. On the few days I could shoot, I had a very good time and produced some images I'm happy with.
Winter is a very good time to shoot travel scenes in Ilulissat. I'm a nature photographer but had commitments to sponsors, and thus had to try my skill at shooting non-nature scenes that they had asked for. This included shots of town and shots of dog sledding.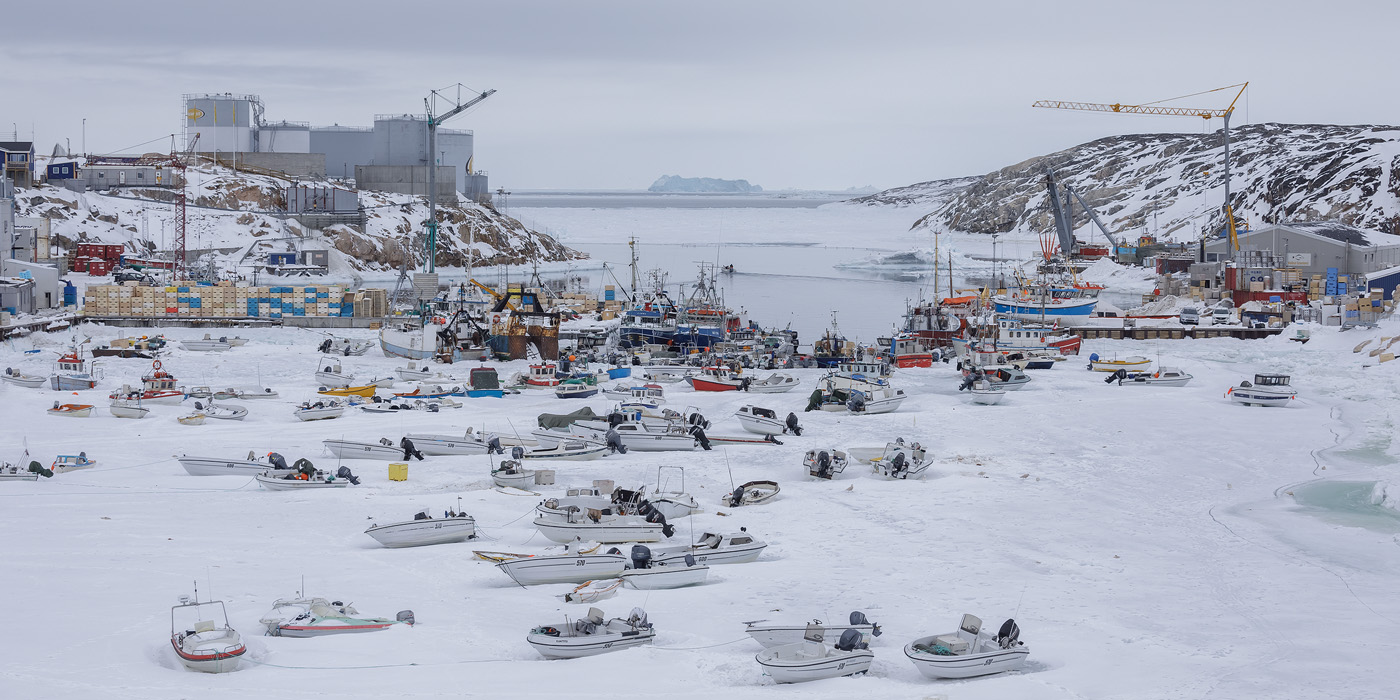 The dog sledding was done on a snowy day, which added a lot to the experience and also allowed me to easily isolate my subjects. To shoot the musher and dogs from above while moving I had to kneel as high as I could and shoot blindly, but it wasn't so hard after a few tries. I did almost fall a few times.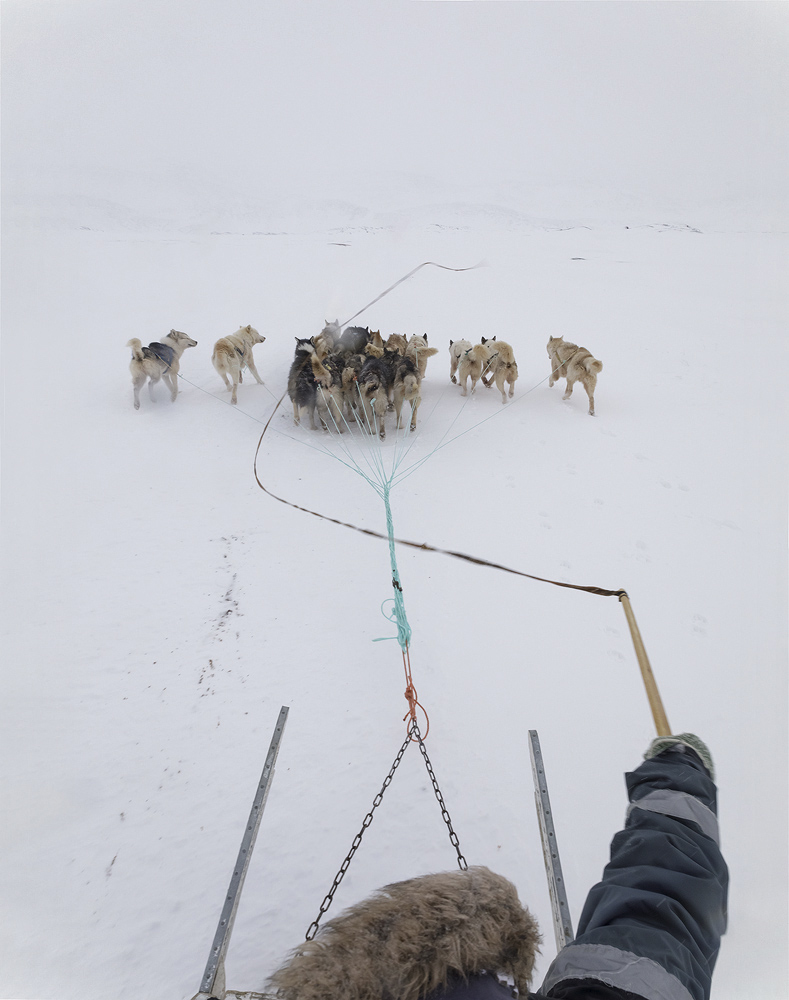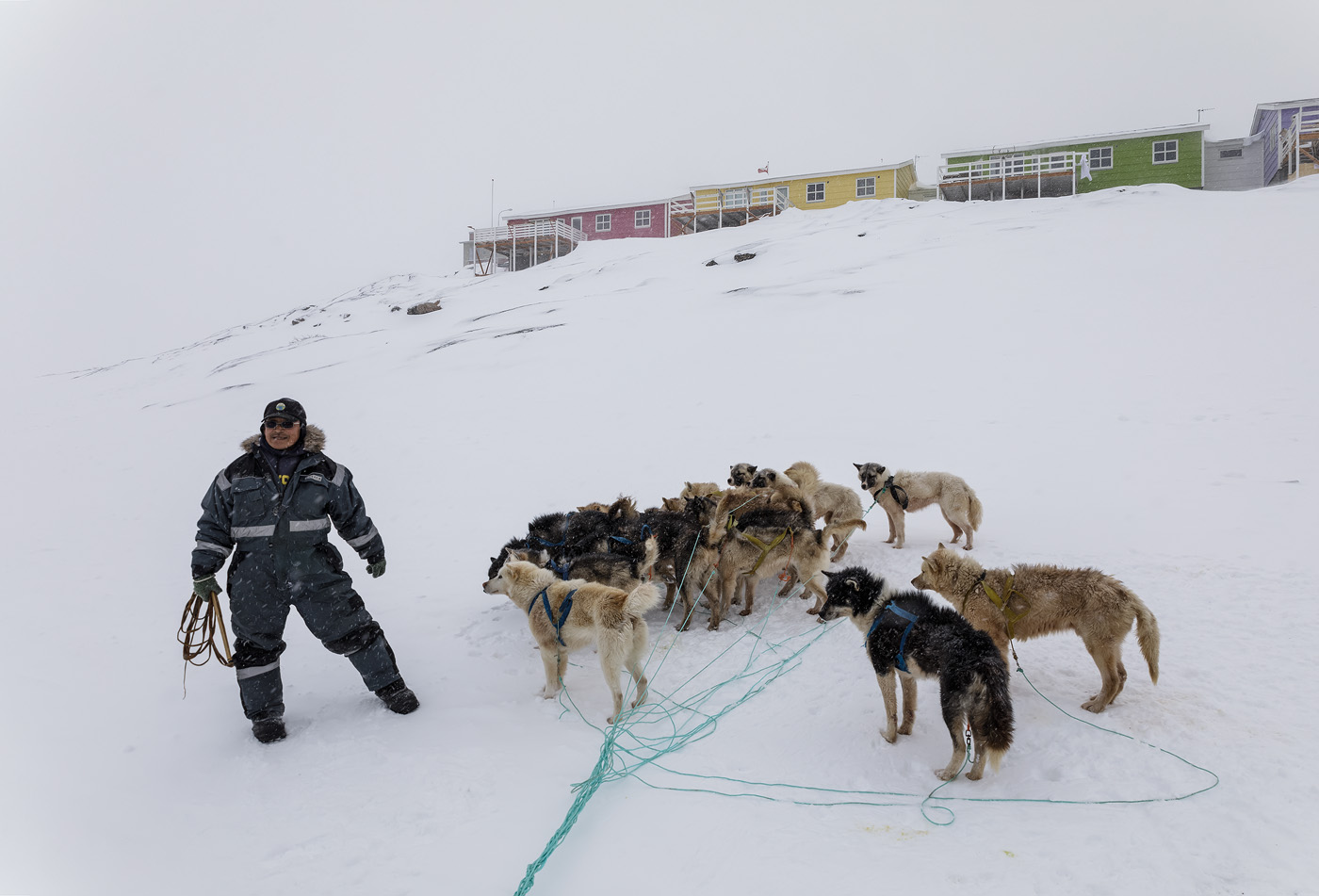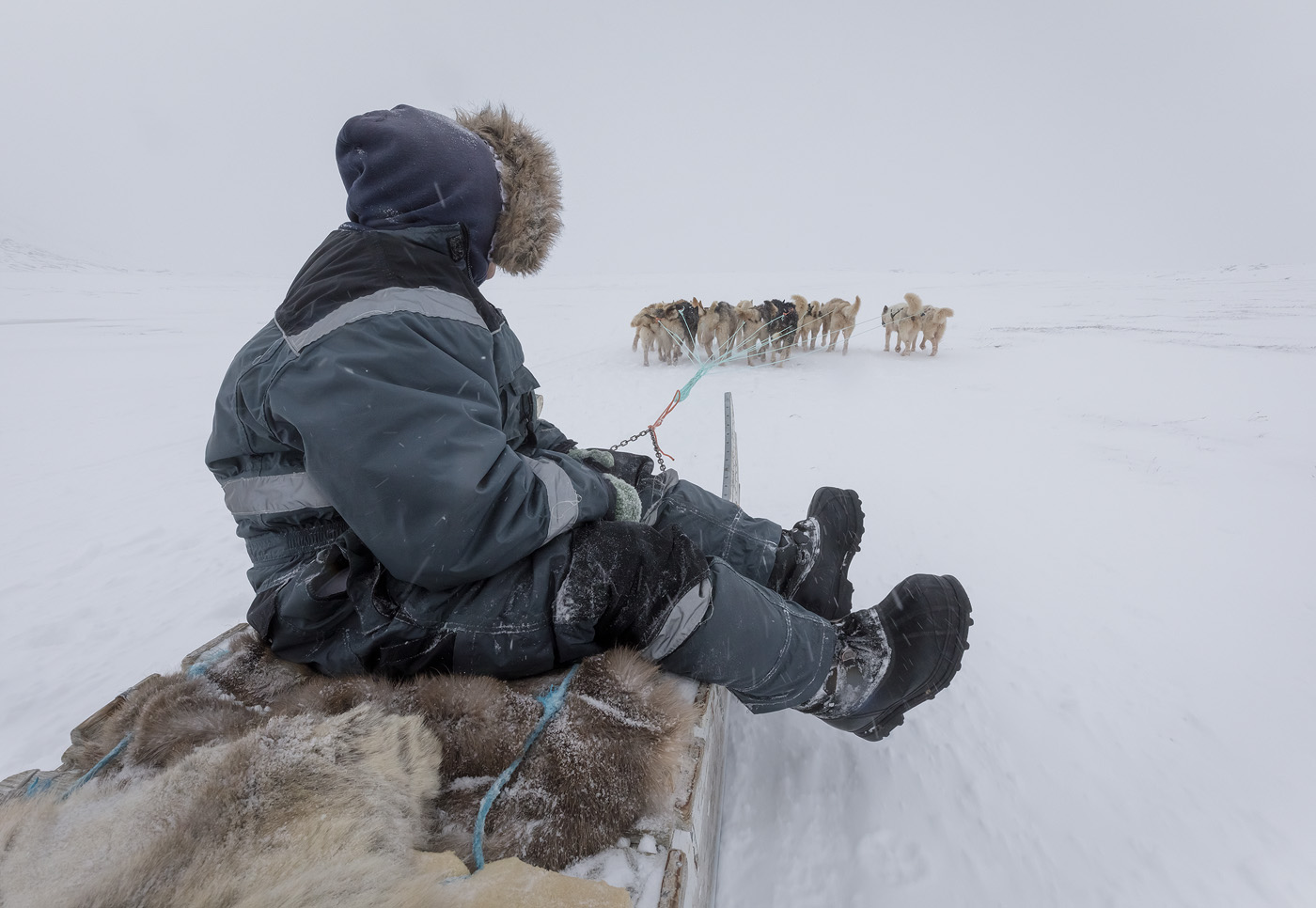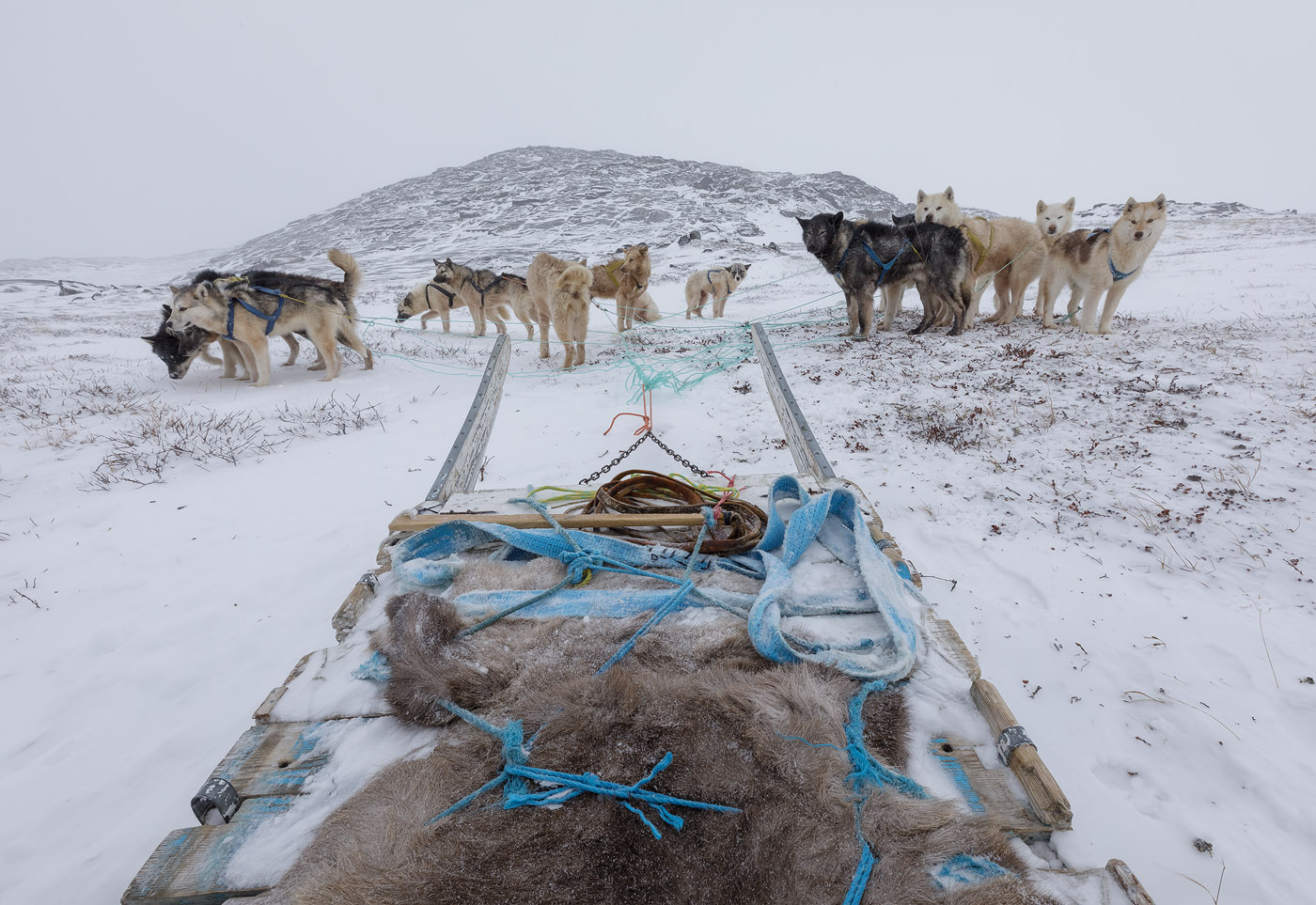 When it stopped snowing, my guide Jakob and I took a fast snowmobile and headed to Kangia Fjord. The drive was going great, and I was enjoying the complete white cover created by the heavy snow the previous day. And then… we got stuck in the snow. It appeared that it had snowed so heavily, the powder was over a meter deep and had no time to harden. After 2 hours trying to dig us out, we had to call for help. The upside was that we got stuck right at a frozen side-fjord which was packed full of beautiful icebergs embedded in sea ice.
I took advantage of the situation and of the white conditions to take some surreal images of the icebergs surrounded by turquoise sea-slush, which had been exposed when the currents had slightly moved the icebergs.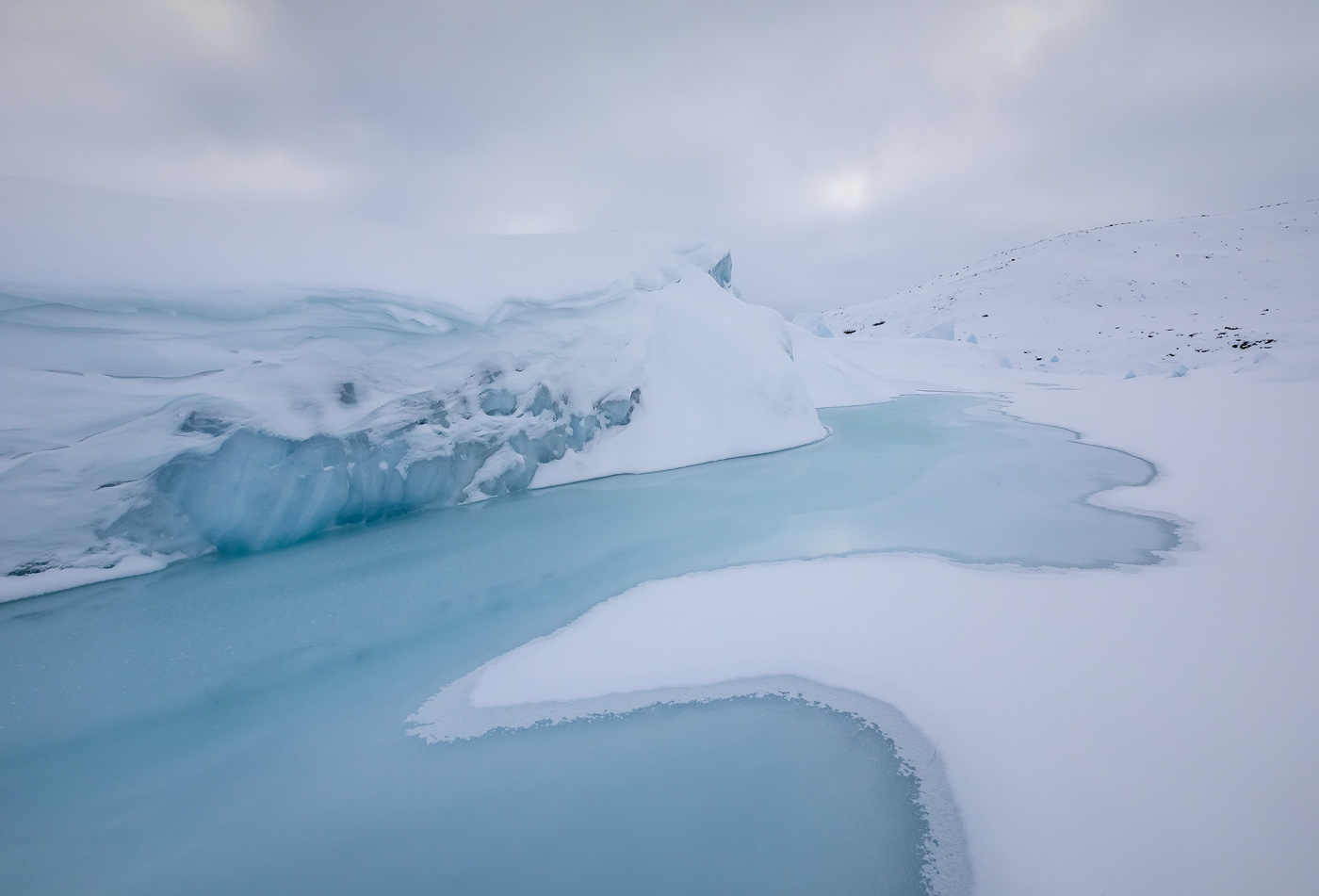 The thing I was most looking forward to was an iceberg sail. I had done it many times in summer, but in winter the bay is covered by a layer of slush, which might have prevented the sail from happening, but otherwise creates opportunity for very interesting photography.
I attended two sails. The first was a normal tourist sail, which I took together with many other visitors. The sail was good, but the boat stayed near the fjord. This is problematic since the really interesting and intricately-shaped icebergs are ones which had time to melt into those shapes, which means they are also ones that are farther in the bay (usually to the north). The tourist sail missed those entirely.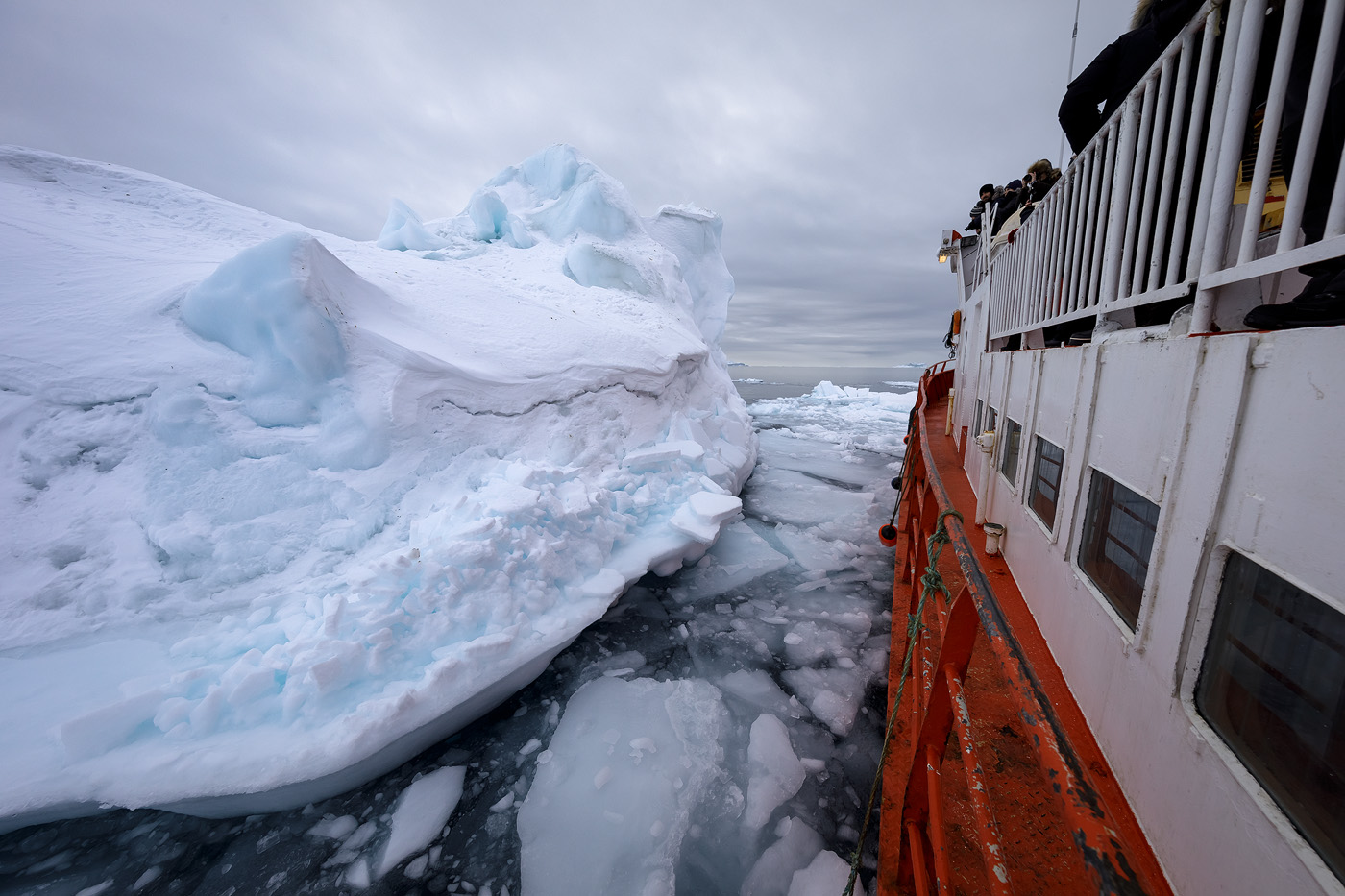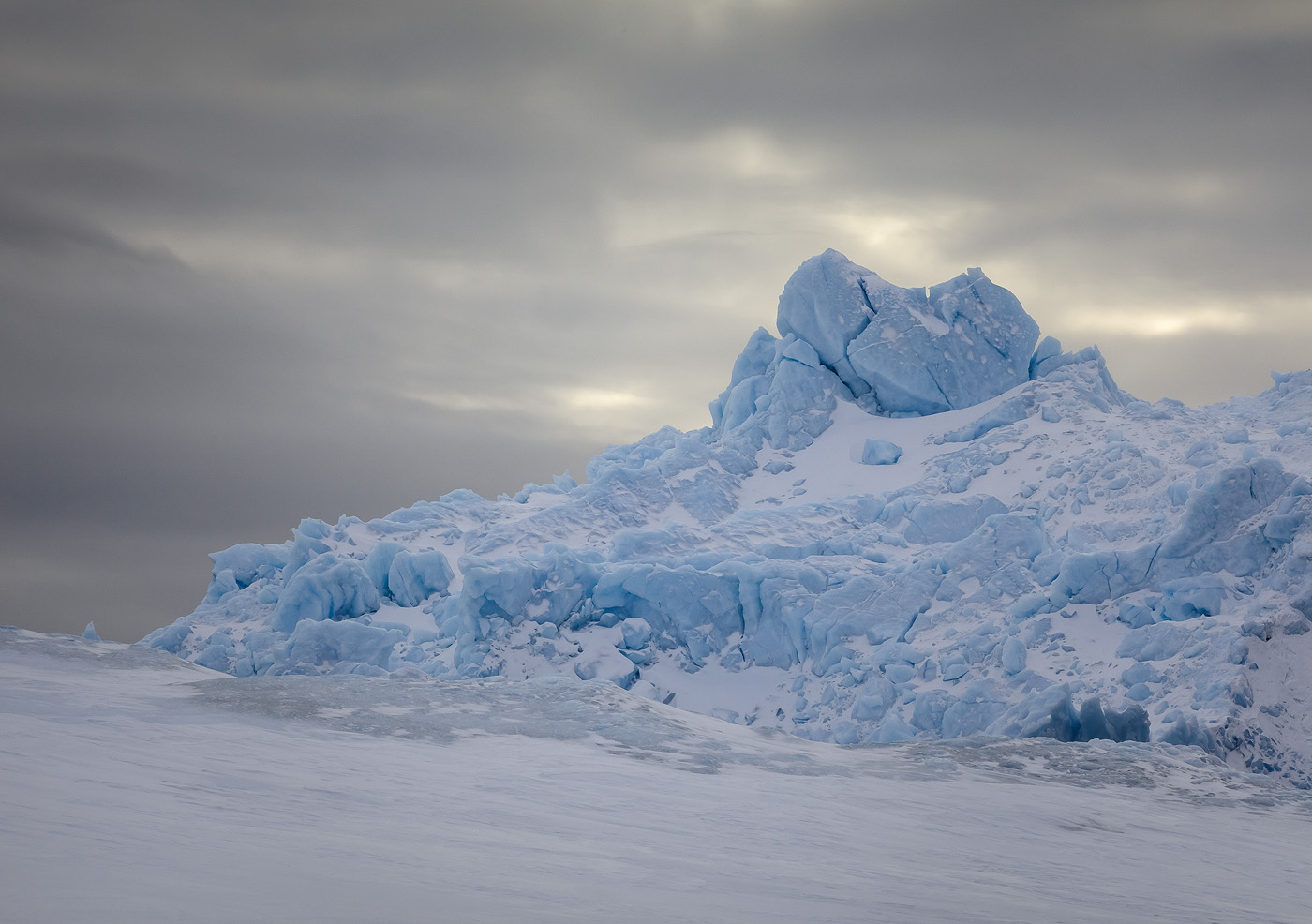 Finally, right before finishing the visit, I managed to get a boat for a few hours just for myself. I tried my best to use it wisely, since costs were high and time was short. I sailed north of Ilulissat, and managed to find some beautiful icebergs surrounded by frozen sea ice, which added a lot to the images. The sea ice also gave the open water a calm and reflective appearance, a relative rarity in Disko Bay.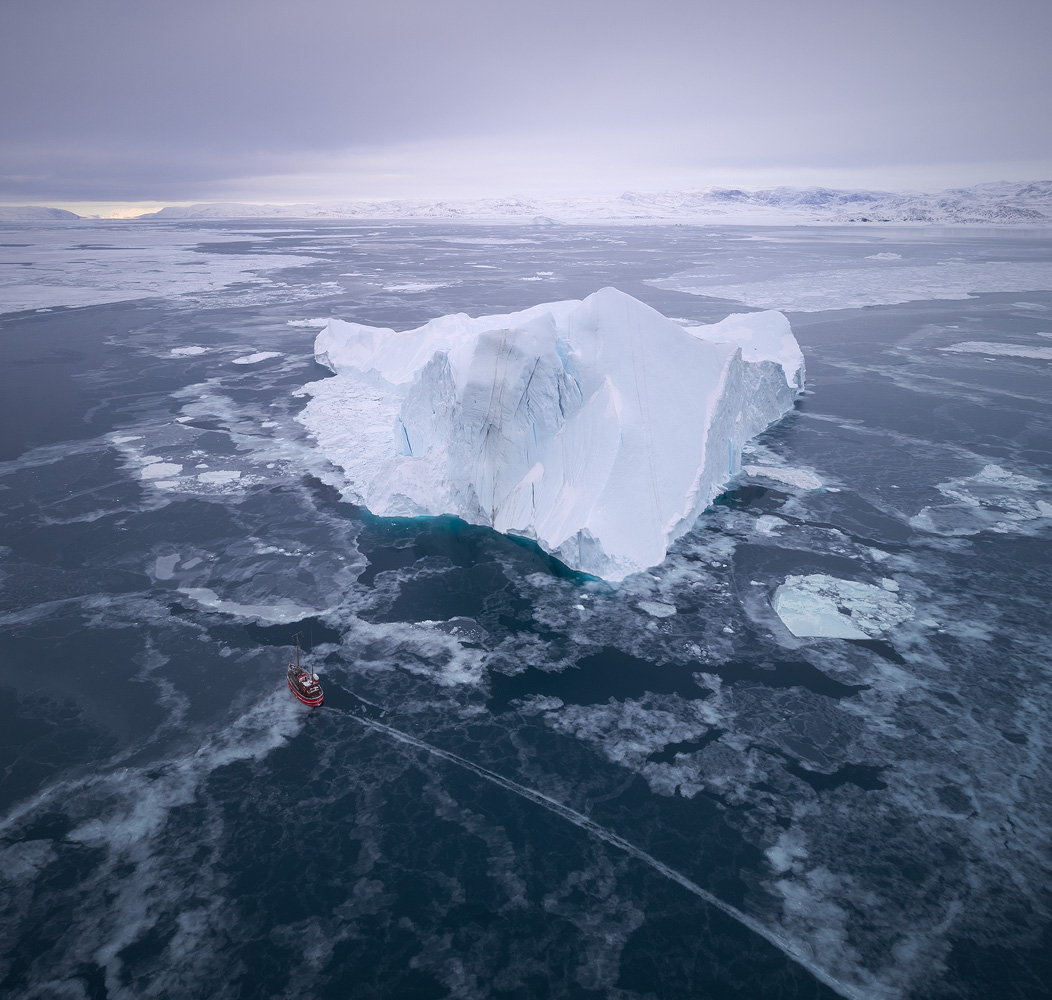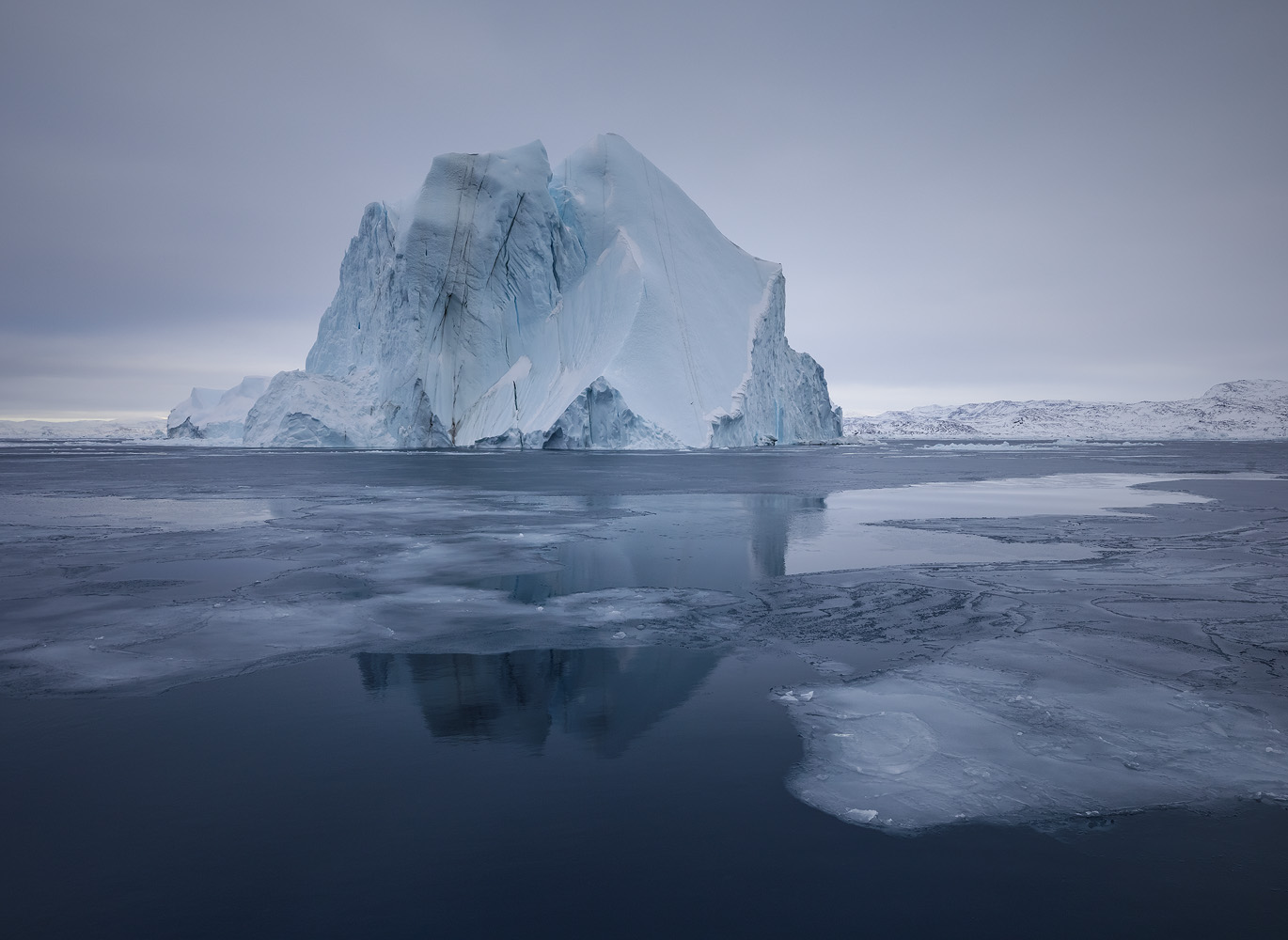 I hope you've enjoyed this series and that it encouraged you to think of visiting Greenland in winter, and trying what it has to offer.